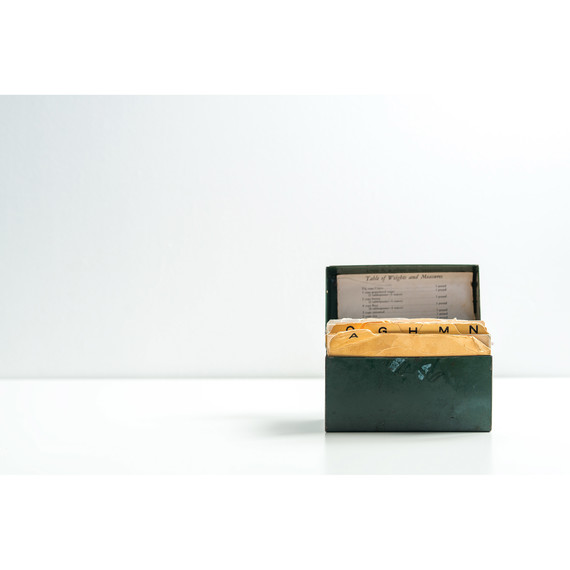 Food stylist Victoria Granof was scrolling through Instagram about a year ago when she came across the most intriguing image posted by photographer Noah Fecks: a hand-typed recipe card that Granof says "looked like a museum piece or a relic. The way he shot the card made it feel very special and artful." Fecks revealed that it was from his nana's recipe box, which he had inherited after she passed away. Granof and Fecks met on a shoot nearly a decade ago and had recently been looking for a project to collaborate on -- suddenly, they had the perfect subject.
They met for lunch and went through the entire recipe box together, earmarking the cards that looked the most interesting and noting which foods seemed like they would be the most fun to shoot. The box contained a high-low mix of recipes clipped from Gourmet magazine or the newspaper and recipes of Nana's own creation, which she'd handwritten or typed herself.
Granof says, "It struck an emotional chord with me. I thought about the recipe cards that I had inherited from my grandmother and mother and how they were a social thing back then. Sharing a recipe now means you're copying and pasting a link. It used to take time to write recipe cards out, so people didn't do it just casually. If you liked a dish at a party, the host would write the recipe down for you on a card, and there was a real connection. In the '70s, that's what you'd give a bride at her shower. All the guests would contribute recipes that she would use to start her household."
(LEARN: How to Organize Your Family Recipes)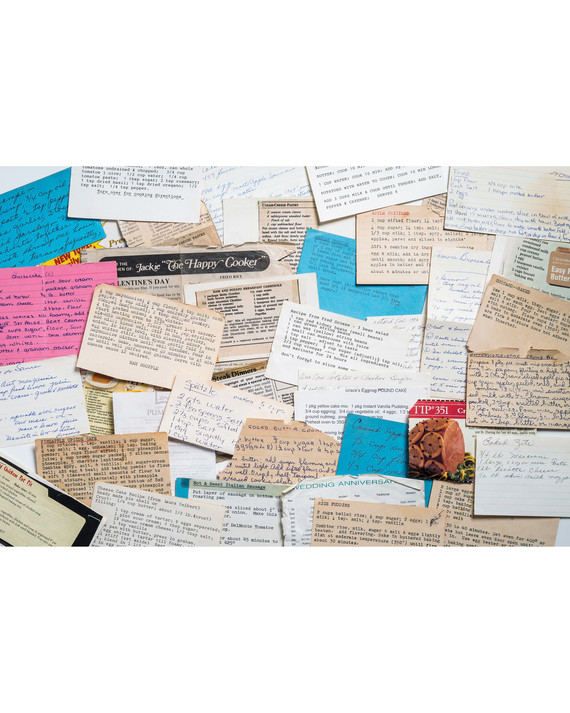 Granof and Fecks decided to make the recipes true to how Nana would have done them, then get creative on set. Fecks says, "Victoria insisted that there be no beige food, no mashed potatoes, nothing that would come across brown or lumpy. We went with the recipes that we thought would come to life in a very colorful way." After that lunch-turned-planning session, Fecks assembled the rest of his dream team: Ben Knox and Christopher Spaulding of Reclaim Design for the set design and prop styling, and Adam Kendall Woods for the art direction and book design. Fecks says, "We didn't want to make the food look like it was of that period. We were really inspired by 1970s fashion, product design, home decor, and typography."
Both Fecks and Granof are veterans of the cookbook industry and enjoy the work, but for this project, they wanted everyone to have the opportunity to play and experiment without worrying about pleasing a client or publisher. The team shot for a week at Fecks' home in Brooklyn and made it a point not to rush. He says, "We did five shots a day, which gave us enough time to make a little world for each recipe and create something beautiful that we liked. It all came together because we didn't go too fast -- this was a slow food project in a way!"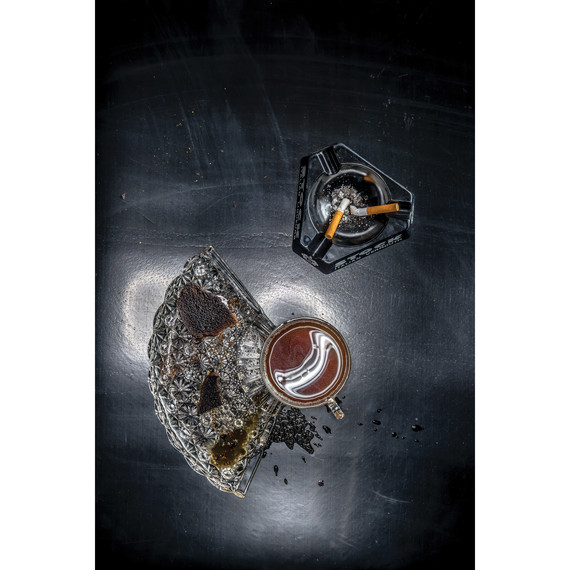 One of their favorite recipes from the box was for toast water, which called for soaking toast in boiling water and drinking the strained liquid. It included a hednote written by Nana: Good in case of nausea. Granof says, "For a lot of the recipes, we could tell at what point in Nana's life she had made or written down the recipe, but we couldn't date the toast water. Was it good for nausea because she was single and out drinking and had a hangover? Or was it because she was already a wife and pregnant? I morphed both those points in her life in a dark way, with an old Italian black plastic ashtray, one of Nana's pressed-glass snack trays, and a glass coffee cup." Fecks' inspiration? "We really tried to make it look like the morning-after at Tom Ford's house."
(GET: Tom Ford's Family Recipe for Pecan Pralines)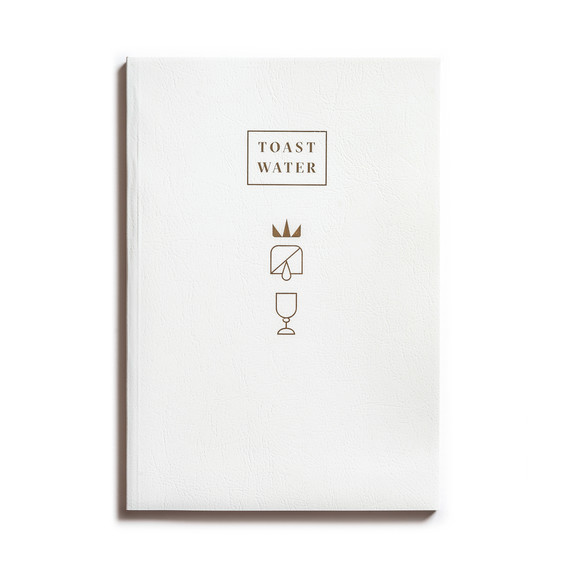 Toast water resonated so much with the team that it became the title of the book. Granof says, "It was the last recipe I read before going to bed, and it came to me in a really visual dream as a heat-stamped Catholic prayer book." Fecks loved the idea and looped in Woods, who decided to use white leatherette and iconography reminiscent of a First Communion. The book itself was printed at a press that specializes in the manufacturing of Torahs.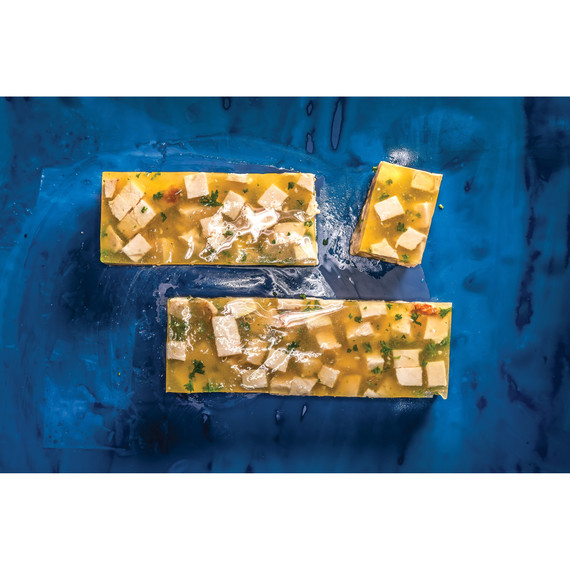 Another recipe highlight was the turkey loaf. Fecks says, "Nana ate a lot of that meat floating in aspic. No one but her and my mom liked it. She would usually make it with a pig's head, not turkey, in a pressure cooker, and I would ask her how she knew when it was done. And she'd say, 'when the meat falls off the skull.' So we had to shoot that because it was a turnkey recipe."
Half a dozen tries later, and the team still wasn't happy with the shot, so Fecks decided to go another route: "There was a fashion photographer in the '70s called Chris von Wangenheim, and he would stretch latex on boards, oil it, and shoot it with a ring flash so it would bounce back and look really disco and crazy, and that's how we shot the turkey loaf. I said let me try it this fashion-fashion way, and we all loved it." Granof adds, "The funny part was that we did the reshoot a week later, and I didn't have to remake the turkey loaf! It was still in Noah's fridge and looked exactly the same. It was like the insect stuck in amber for 2 million years."
(TRY: Our Whole Poached Salmon in Aspic Recipe -- We Think Nana Would Approve)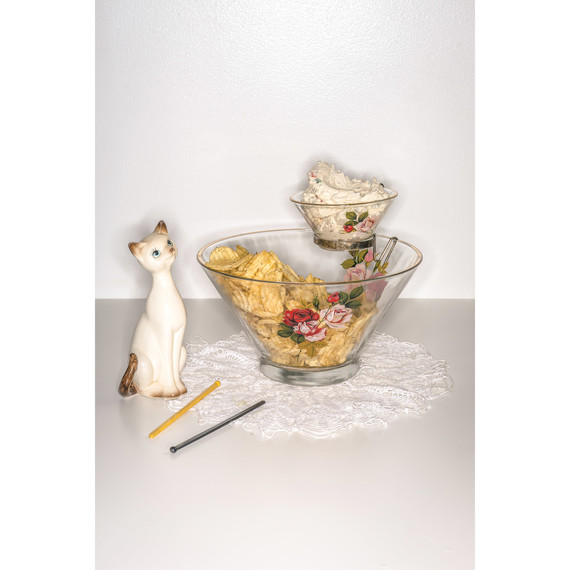 Throughout the shoot, Granof tried to focus on "channeling Nana -- how would she have made this? Who would she have eaten it with? It was a strangely metaphysical experience." For a dip recipe, Granof searched high and low for a chip-and-dip dish that looked like the ones from when she was a kid. She finally found an apt glass dish with roses all over it on eBay, then on a whim on set, added a cat figurine. She says, "We didn't have anything to shoot the dip against and thought it looked like Nana had invited people over, but they didn't show up. So I said let's have this cat keep her company!"
(WHIP UP: Our Ultimate Dip Recipes)
While Fecks encouraged the whole team to put their personal stamp on the book, it was also important to him that it spoke for Nana in a larger sense: "We tried to think about Nana as the life cycle of a woman. Some of these recipes, she had obviously just gotten married and was out to impress. Later, she was definitely cooking for a family, and then cooking for two. You can see her life progressing through the recipes. She got married at 20 and was cooking well into her nineties, so that's 70 years." Fecks purposely did not include a photo of her in the hopes that readers would be able to conjure their own grandmothers or at least the idea or concept of a grandmother. He says, "Everyone's got a grandma with a bunch of recipes, so hopefully people from all different backgrounds will be able to find something to connect with in the book. If nothing else, my mother loves it!"