1. Plums
While domestic plums have been available since May, European varieties, which range from green to blue to purple and have a golden yellow flesh, are at their peak now. The timing couldn't be better, as the rest of the summer stone fruits -- cherries, peaches, and nectarines -- are long gone. One of our favorites worth seeking out right now? Italian prune plums. They're wonderful raw or cooked down (use them as a filling for Martha's favorite pierogi!). All plums are packed with vitamin C, antioxidants, and other essential nutrients. Once you've had your fill of them on their own, try them every which way -- grilled, roasted, alongside chicken or pork, in salads, jams, jellies, relishes, salsas, cocktails, and of course, in all kinds of desserts -- crisps, cakes, tarts, and ice cream.
Get Our Plum Recipes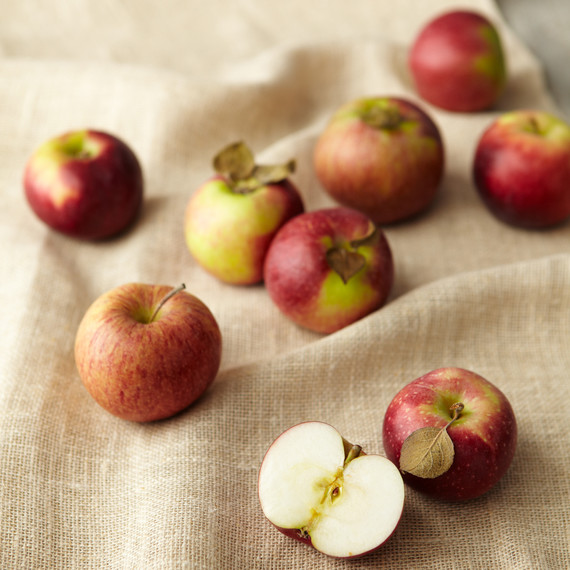 2. Apples
When the fruit's peak season hits in the fall, it's easy to make "an apple a day" a reality. (We are, in fact, currently celebrating 30 Days of Apples!) There are more than 2,500 varieties in the U.S. alone, each with a unique flavor and texture, so why not treat yourself to a taste test? Some apples are best eaten out of hand while others should be reserved for baking, and all have loads of fiber, antioxidants, flavonoids, and vitamin C. Apples are of course perfect for pies, crisps, and tarts, but their clear, sharp sweetness also makes them an excellent companion to rich meats like pork. Don't forget to make a batch or two of applesauce (Martha's Pink Applesauce is our go-to recipe) -- come winter, it'll be like having money in the bank.
Get Our Apple Recipes
3. Shell Beans
While we're big proponents of always having dried beans in the pantry, we count down the days until we can get our hands on fresh beans in their pods. Only available during that sweet spot between summer and fall, shell beans have a lot going for them: they're creamier, don't need to be presoaked, and cook faster than their dried counterparts. While cranberry beans with their eye-catching bright pink-and-white pods are the most popular, farmers' markets have all kinds of heirloom varieties of shell beans this time of year. They're a treat in any dish, from soups and salads to succotash and rice dishes.
Get Our Shell Bean Recipes
4. Okra
The Southern favorite is plentiful at farmers' markets and your local grocer well past Labor Day. Look for firm, bright-green pods with no brown spots or discolorations; those less than four inches long are the most tender. Okra is a good source of folic acid, vitamin C, magnesium, potassium, and fiber. While you might be intimidated by its slightly slimy texture, you'll love the vegetable's earthy, almost meaty flavor -- like eggplant crossed with asparagus -- as well as its versatility in the kitchen. Try okra grilled, sauteed, fried, pickled (the result makes an excellent Bloody Mary garnish!), or stewed in gumbo or curry.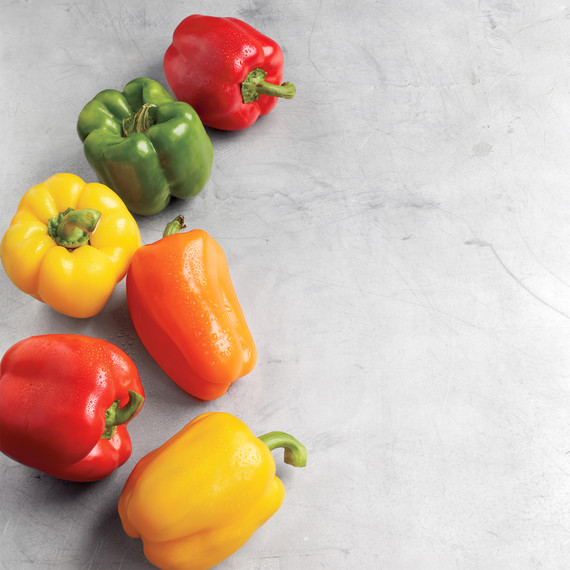 5. Bell Peppers
Bell peppers are part of the chile family but, unlike their spicier counterparts, such as jalapenos and habaneros, they don't contain capsaicin, the compound that gives other chiles their heat. At their peak in late summer and early fall, bell peppers are available in a rainbow of colors. Their mild flavor and satisfying crunch make serving them raw a popular choice, but roasting, grilling, baking, or stir-frying bell peppers brings out a deeper, sweeter taste.
Get Our Bell Pepper Recipes
Watch how to swiftly stem and seed a bell pepper: