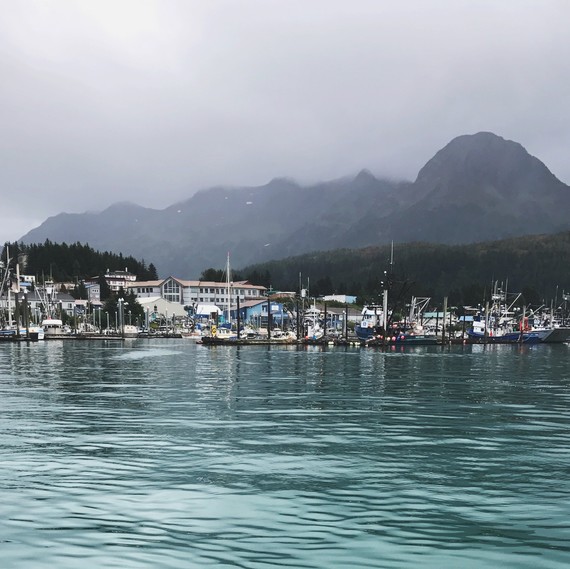 The rain's been coming down in heavy sheets, gusting sideways and taking with it the last golden days of summer in Alaska. Strong, wild coho salmon are swimming through the ocean's salty seams and September's storms are following hard on their tails.
New to Drifters Fish? Read Our Intro Post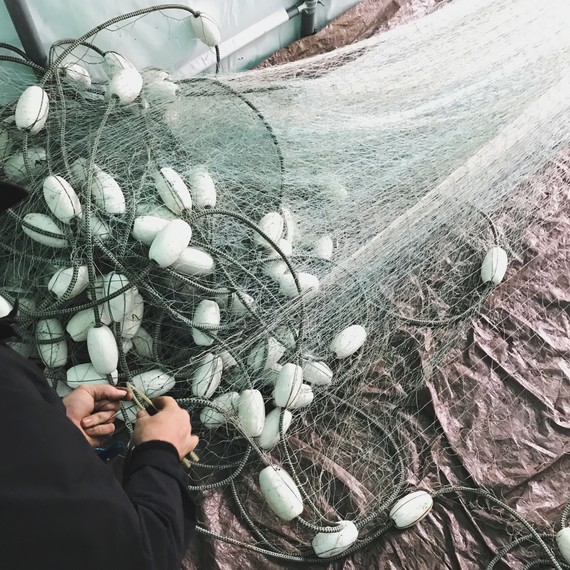 After a weekend of engine maintenance and mending our net, we were finally ready to go Sunday evening and headed out to the fishing grounds.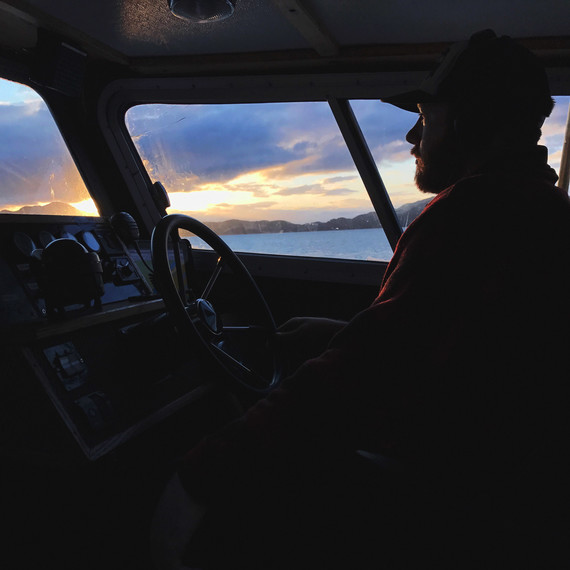 The sun was tucking itself behind mountains thick with weathered spruce trees as we navigated our way out the deep water channel that we followed to the Copper River Delta.
The wind started to pick up as we threw the anchor under the August moon, bracing ourselves for the 45-knot winds and 12-foot seas that were forecasted for the next day. After a restless night of strong currents and howling wind relentlessly shoving our small boat on all sides, we were already awake before the alarm went off Monday morning. 
On Monday, the sustainably managed fishery for Copper River coho salmon opened for a 24-hour harvest, starting at 7 a.m. The storm kept itself at bay as the day started out, and we reeled our net off the boat and into the silty, sea green water. We use different nets throughout the season, each one a different size and a unique color palette for the salmon species we are harvesting. Our coho net is an interwoven scheme of glacier grey to icy blue, a variety of hues to conceal our drift gillnet within the late August briny swell.
Hungry for Salmon? Try These Delicious Recipes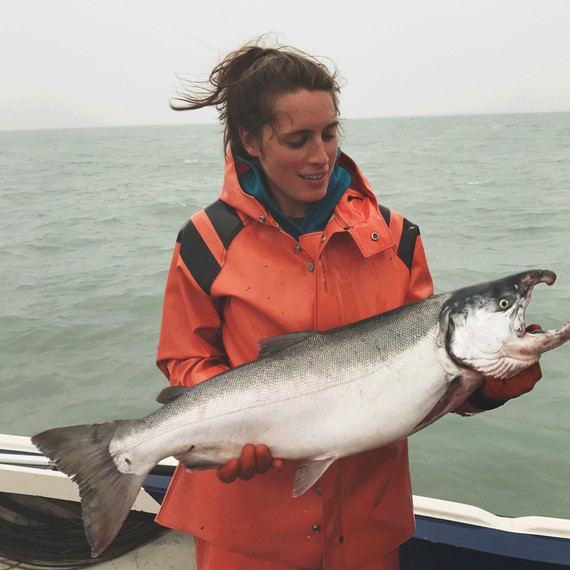 Fat, bright Copper River coho salmon flop over the bow as we pull the net back aboard. Coho salmon, also called silvers, are a striking species of wild salmon; thick bodies with glistening silvery scales and firm flesh with a delicate flavor that is rich with protein and healthy omega-3s. One by one, we rolled on these last salmon of the summer, carefully hand-harvesting these mighty fish until the storm pushed us home.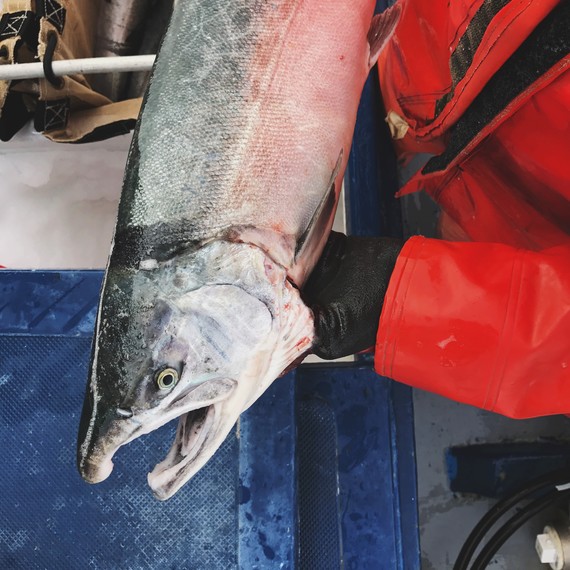 Each fish is hand-harvested and kept in our iced fish holds until we make it home to the harbor. We'll be sending our catch of coho salmon to several restaurants in the Seattle area. 
Follow Nelly and Michael's fishing season, they're sharing their stories with us every Thursday here on marthastewart.com
Watch how to make steamed salmon and white beans for a delicious dinner: