Cottage cheese, a healthy-eating staple favored by moms across America, had lost the star power it had in the '80s, just like leg warmers and Jazzercise. But it's now time to give it another chance: Not only is cottage cheese a low-calorie source of (tons of!) protein and calcium, it's also a versatile alternative to Greek yogurt. Work it into one of these smart snacks, and do the grapevine to an oldie but goodie.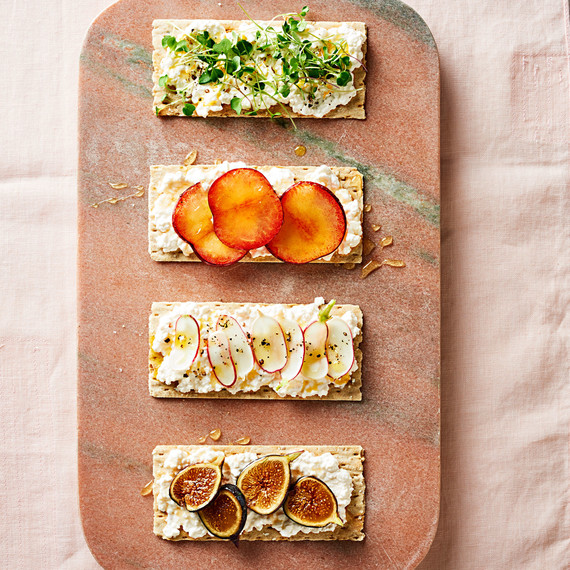 Sweet & Savory Tartines
Skip the bread and reach for the crackers to make these lightened-up tartines. Spread with cottage cheese, then go sweet with fruit and honey, or savory with your favorite vegetables and lemon zest.
Get the Sweet & Savory Tartines Recipe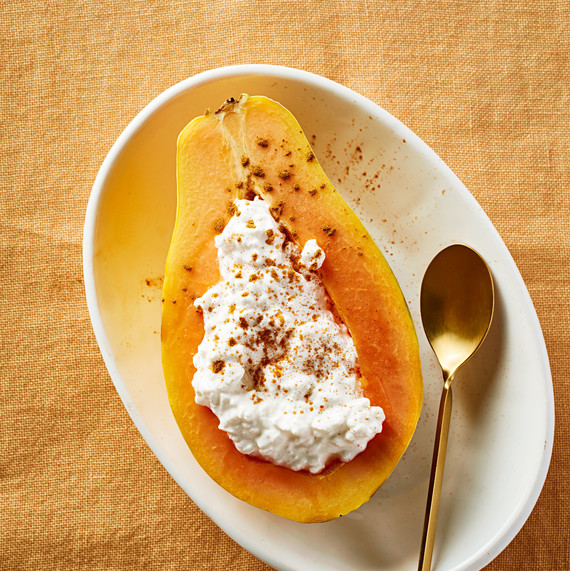 Stuffed Papaya
Forget the canned fruit your grandma would use to top cottage cheese! Fresh is the better move. Here, juicy papaya is filled with a scoop of cottage cheese and finished with a sprinkling of cinnamon.
Get the Stuffed Papaya Recipe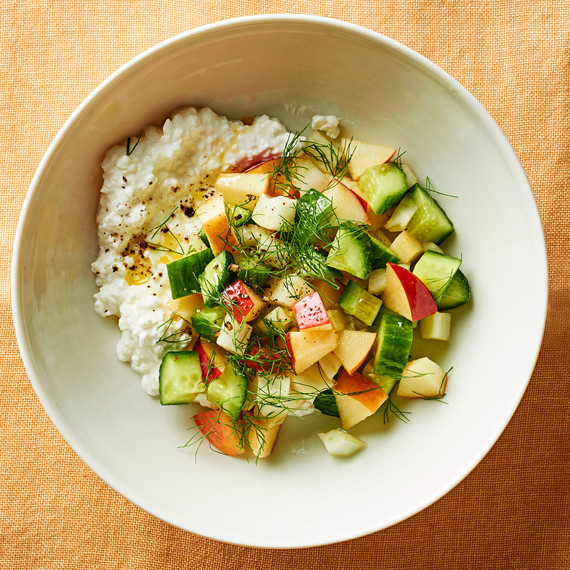 Late-Summer Chop
When you hit that sweet spot between summer and fall, whip up this simple salad. Chopped cucumber, fennel, and apple are tossed with a mellow rice-wine vinaigrette and served on a bed of cottage cheese.
Get the Late-Summer Chop Recipe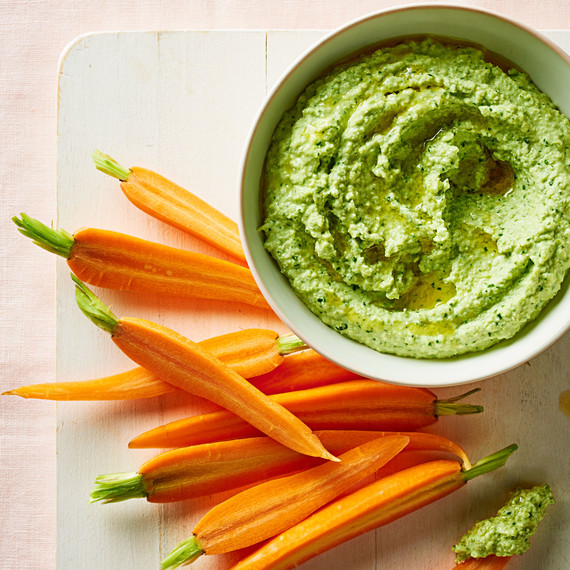 Edamame Dip
Just the thing for last-minute entertaining, this back-pocket dip amps up frozen edamame with lots of fresh ingredients, including cottage cheese, cilantro, and serrano chile. Lime juice and cumin tie the flavors together beautifully.
Get the Edamame Dip Recipe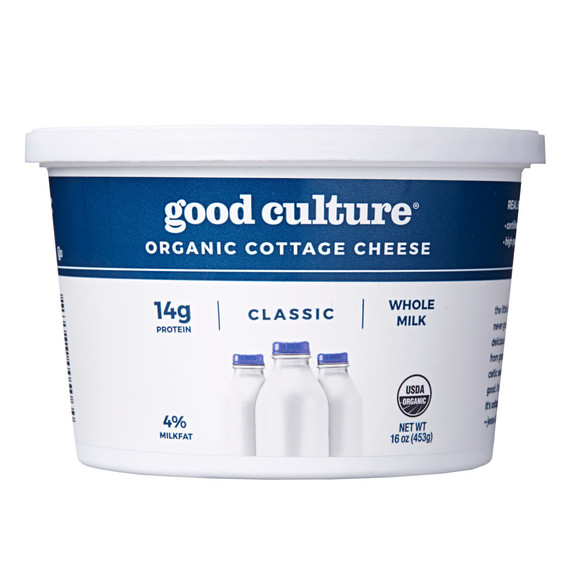 Our Pick
This container has earned a place in our test-kitchen fridge for its thick, creamy texture and simple ingredients list: milk, cream, and sea salt.
Good Culture Organic cottage cheese, $5.49 for 16 oz., instacart.com/whole-foods.