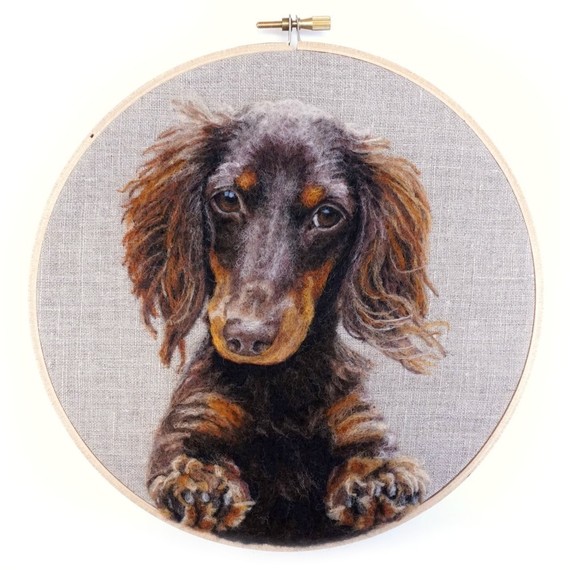 Dani Ives has always had a soft spot for animals and nature. Crafting, on the other hand, was a totally different story. 
In fact, the former children's educator admits it was a craft-obsessed co-worker that first got her hooked on the DIY world. "One day, she mentioned these tiny animal felted figurines that she thought I would love," Ives tells Martha Stewart Living. "So I decided to order a few supplies off of Etsy and started making cute little animals. Soon, I was experimenting more with wool and fibers and things sort of morphed from there!"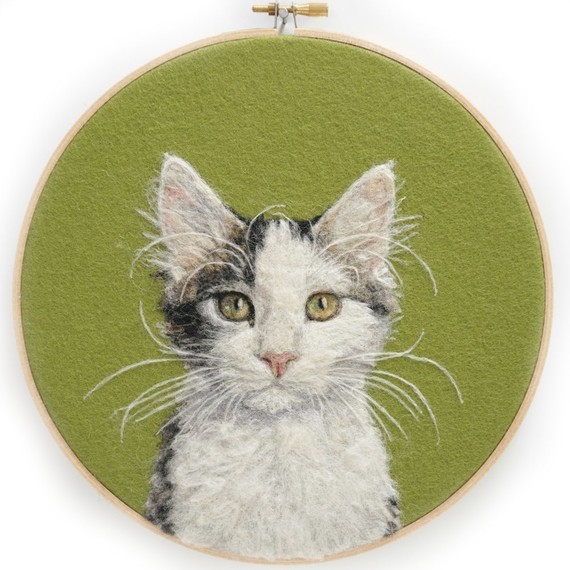 Today, Ives combines her love for the outdoors and crafts into beautifully felted "paintings" that will make you do a double take, but fall in love nonetheless. "It's so therapeutic, the in and out motion of the needle," says Ives who has since focused solely on her art and teaching workshops (online classes too!) "My favorite part is manipulating materials to the point where people are surprised to learn what the work is actually made off. These pieces may not look like wool until you look a little closer."
[SEE: How This Teeny-Tiny Furniture Was Made From Needle-Felted Wool!]
While her felted pieces consist of nature scenes, birds, and sometimes foods, her favorites are the pet portraits. "I love connecting with people and hearing their stories," says the artist, who has two furry friends herself: Luna, an English Setter, and Elphie, a Weimaraner. Ives is especially touched when people reach out to commission memorial pieces. "Often, I get messages afterwards about how healing it is to receive a beautiful portrait of a pet that has passed."
[CHECK OUT: These Charming Needle-Felted Birds]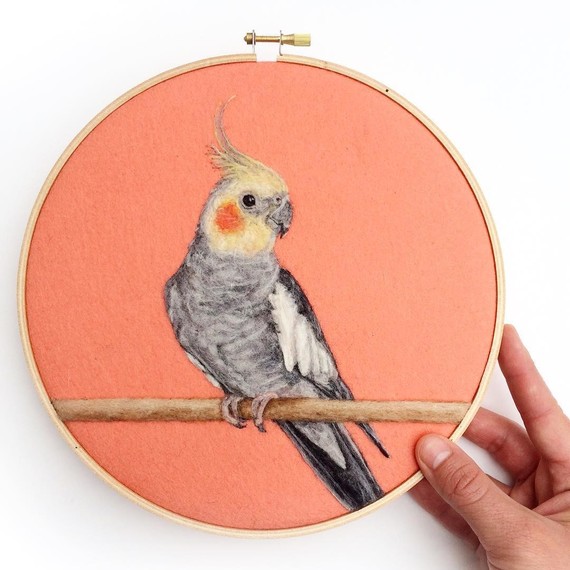 When she's not working with natural fibers or painting with watercolors, Ives seeks inspiration on hikes around her Arkansas home, always on the lookout for beautiful birds and and tiny toadstools.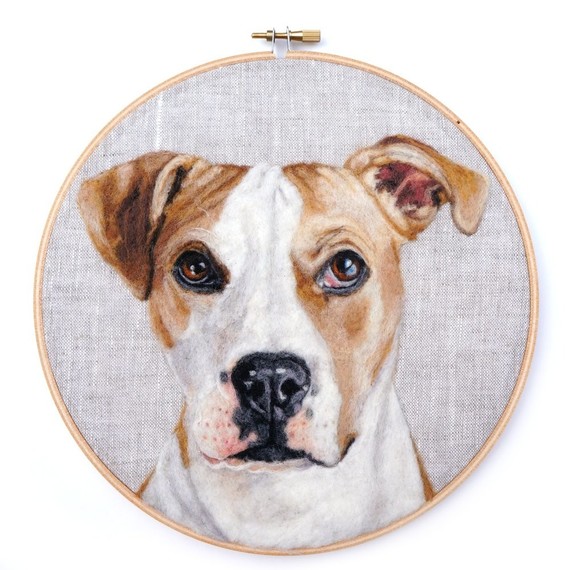 Back in the studio, she says one of the most exciting parts about her work is the freedom to experiment. "People often ask me what fabric or needles I'm using," Ives tells us. "I'm happy to share, of course, but it's also fun to play around with what works and what doesn't. Recently, I was curious about trying something out on velvet — and it worked out!"
 
Feeling inspired? Watch how to make your own accent needle-felted pillow: