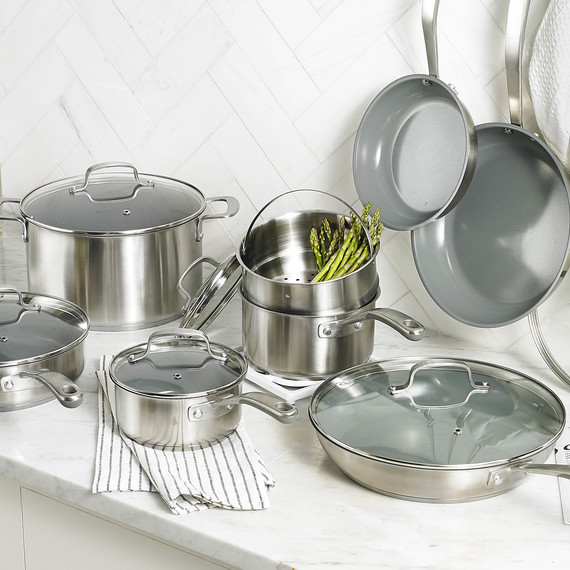 Healthy living is one of our pillars here at the Martha Stewart office, and we're bringing that philosophy into the kitchen with the new and innovative Culinary Science by Martha Stewart Collection nonstick ceramic cookware. The collection's Techtanium coating (titanium-reinforced ceramic) provides a durable surface that stands up to wear and tear caused by everyday cooking and utensils. It's also amazingly nonstick, allowing you to use less butter and oil. And for those who love nonstick cookware, but are worried about harmful chemicals, rest assured that Culinary Science cookware is PFOA- and PTFE-free.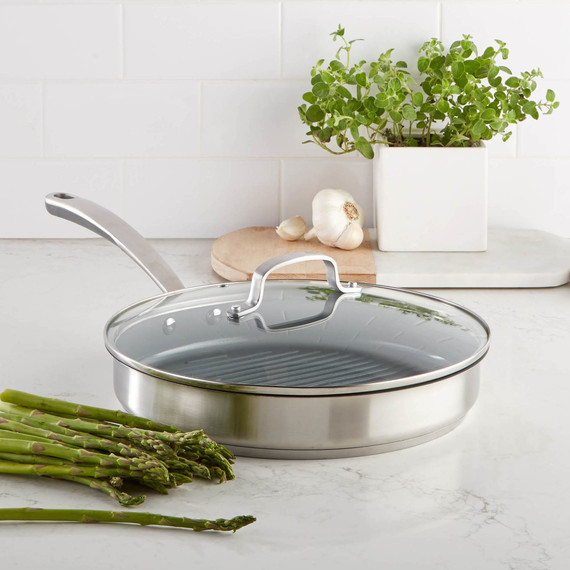 The collection has been designed to enhance every aspect of the cooking experience. Silicone grips on the stainless steel handles help you carry pans safely from stove to countertop, and the handles are riveted for strength and stability through even the most strenuous multi-step recipes. The pots heat quickly and evenly for better temperature control (that means a lower chance of burning dinner on busy weeknights!).
Cleanup after dinner will be a breeze, too. The cookware is oven safe up to 400˚F, meaning you can take advantage of one-pot recipes that go from stovetop to oven. Plus, all of the pans can go safely into the dishwasher.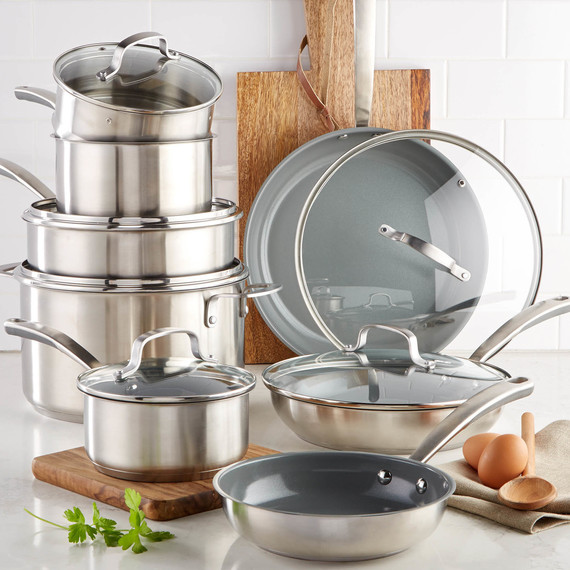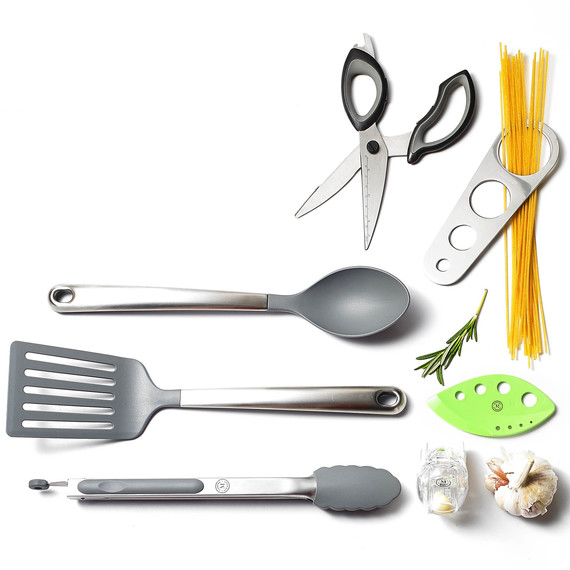 The Martha Stewart Collection has also introduced redesigned kitchen tools -- including essentials like a slotted turner, solid spoon, and tongs -- with a seamless modern design and attention to detail that makes them worthy of your favorite restaurant or chef. Their non-slip grips, flexible materials, and sharper blades mean that everyday cooking is easier and more efficient.
The cookware is available in a 14-piece set and select pans are sold individually. Shop Culinary Science by Martha Stewart Collection and kitchen tools created for Macy's.
Watch Martha cook family breakfast using Culinary Science cookware and kitchen tools on a recent Facebook Live.