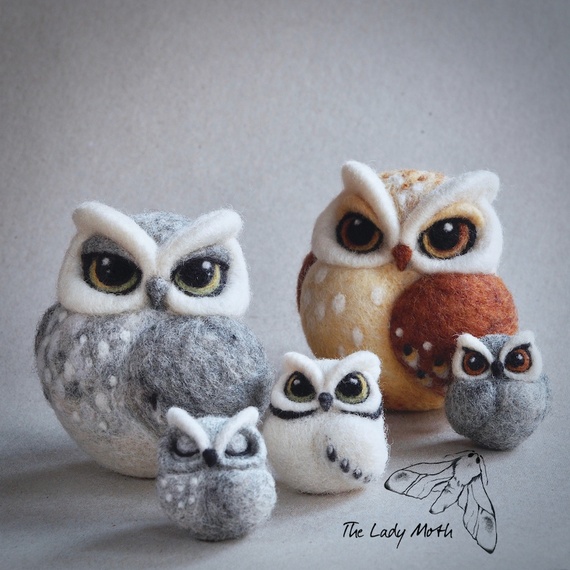 Autumn is a season when nature is at its finest — the air is crisp, the leaves are turning bright fiery red tones, and animals are busy preparing for winter. Needle-felting artist named Żenia knows a thing or two about being inspired by woodland animals and nature. In her Etsy shop, The Lady Moth, she states, "Inspired by the natural world, I am capturing the beauty of woodland and wild creatures. Here, you can find stylized owls, robins, hares, foxes, moths... as well as fungi and foliage." 
[LEARN: How to Make Needle-Felted Chicks]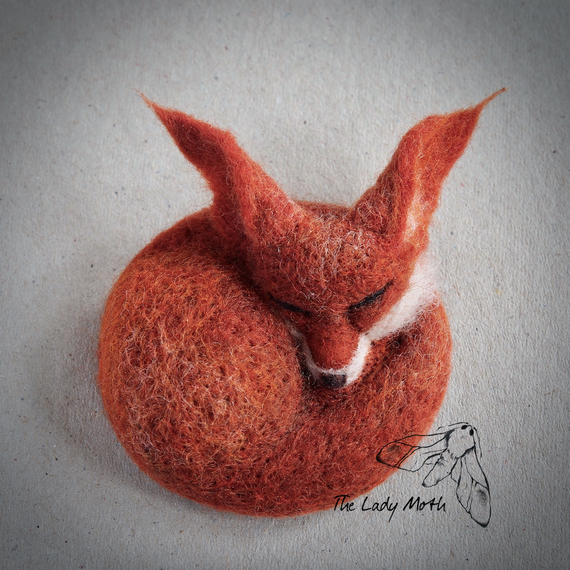 "It usually takes several hours or even days to finish one of my unique and carefully crafted pieces," she explains. In her shop, admirers will be enchanted by a variety of textured animals ranging from a sleeping squirrel, a resting fox, and wide-eyed felted owl brooches. Plus, a selection of other crafted wildlife. Aside from the dreamy expressions many of her felted friends have, you'll notice rich colors and textures: "I love to use natural wools in various shades of gray, brown, and white, but I also enjoy experimenting with strong colors." She uses natural fibers like wool, silks, and bamboo. In addition to her felted animals, sculptures, and brooches, she makes seasonal wreaths, which are crafted from locally-grown willow branches.
"My creations are inspired by nature, but are not meant to be realistic," she tells Martha Stewart Living. "I love to give them a bit of character and expression. My hares and foxes have elongated ears, owls have meaningful glances. I love playing with form, color, and texture."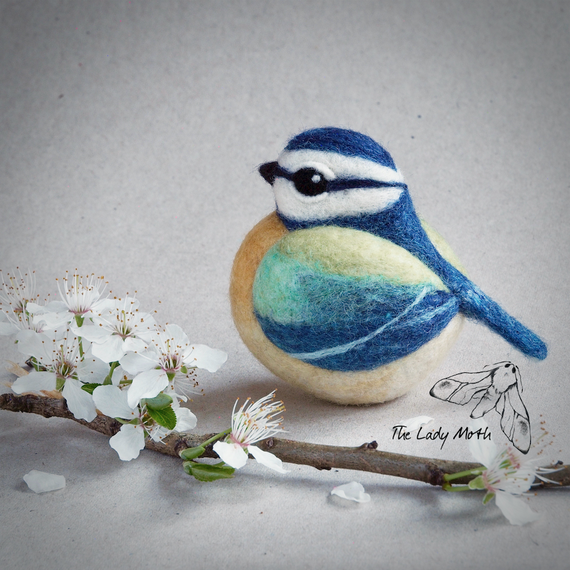 Żenia began her needle-felting in December of 2013. Originally a native of Southern Poland and now a UK resident, she now passes on her knowledge of the technique in needle-felting classes in Cambridge. "Being enchanted with its magical process and endless possibilities, I always seem to have more ideas than time," she admits. While the beautiful hues of the upcoming season won't last forever, these woodland creatures have durability. Follow her felted designs on Instagram and Facebook.
Feeling inspired? Watch how to make one of these beautiful needle-felted pillows: