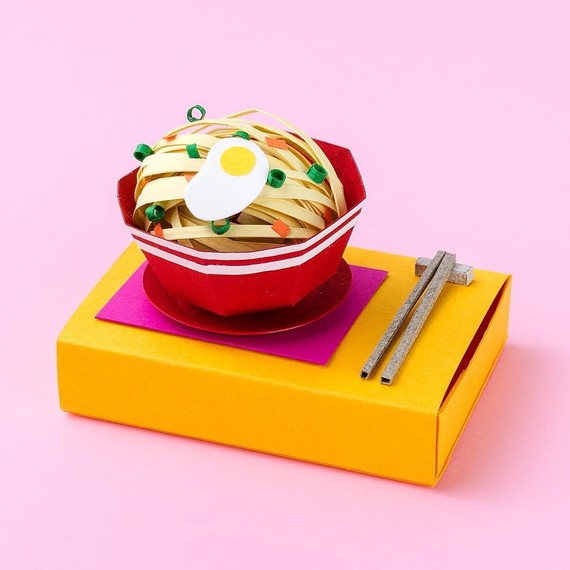 No size is too small for Cheryl Teo. From miniature shoelaces to scallions atop a bowl of ramen, the Singaporean paper artist's playful pieces never miss a detail.
Crafting with paper since college, the artist became fascinated by other makers who had chosen the same medium. "It struck a chord with me," Teo tells Martha Stewart Living. "I was enthralled by how they could transform an ubiquitous material like paper into beautiful works of art." While focusing on photography in school and afterwards, the artist admits paper crafting has always found its way back to her; now, she's embracing it as a creative challenge. "Recently, I've decided to push the boundaries with paper and see where I can take it!"
[WATCH: These Paper Puppets Move in Surprising Ways]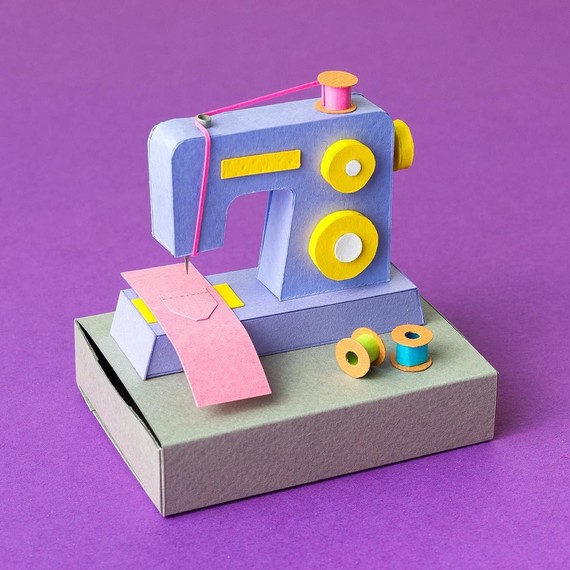 To do so, Teo launched a #100days project earlier this spring. "I want to improve my paper craft skills and create a routine for myself," she says. The project involves Teo creating a new paper creation every other day, all scaled down to the size of a matchbox (she's currently on day 37.)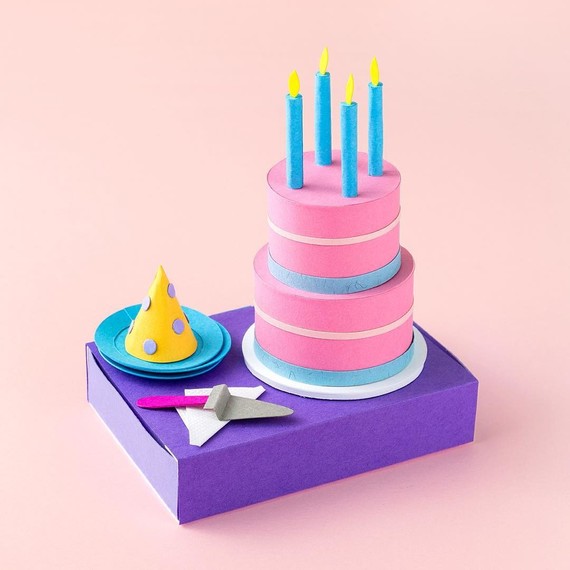 Each matchbox takes Teo roughly 5-6 hours to complete. "I have a few frameworks I had set when I started the project," she says. "And one of them is not to spend more than a day working on a piece." Juggling her time among various other projects (like running her own Etsy shop) the artist admits she needs daily deadlines: "I can get really obsessed with adding details to my work!"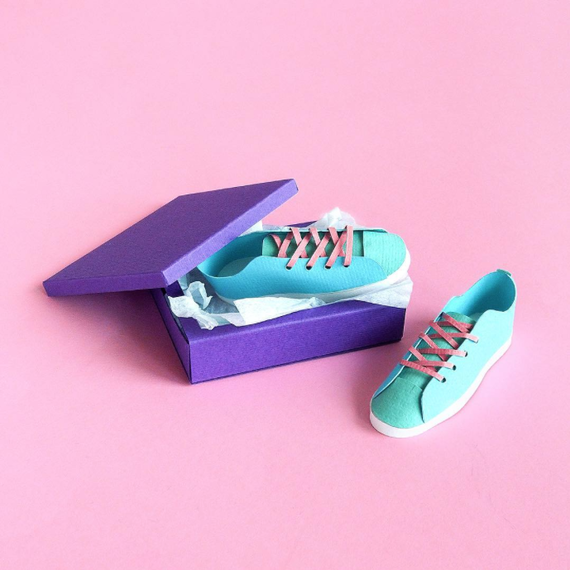 So far, the project's creations have included tiny toasters (complete with tiny toast!), a sidewalk cafe, and a sewing machine. "My inspiration comes from my daily life, a memory, or an interaction with someone," she says. "But I've also always been obsessed with all things miniature. A part of me probably wants to turn everything around me into a tiny paper version one day!"
Feeling inspired? See how you can craft your own mini paper birds' nests here: