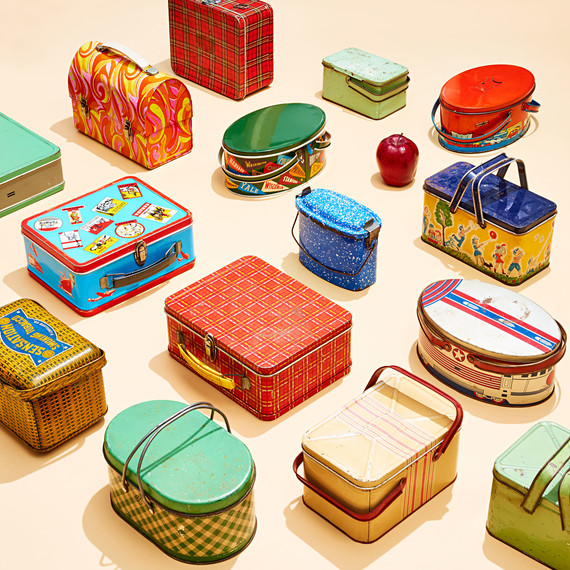 Lunch boxes swung into style in the 1930s, as students began toting metal pails to school instead of brown-bagging it. The trend dipped during World War II, when every last bit of metal went into making airplanes and ration tins. But afterward, these cheerful containers reappeared in all kinds of new patterns, themes, and prints.
(CHECK OUT: Our Top 10 Lunch Boxes for Back to School)
Ohio Art decorated its oval-shaped ones with trains and sports pennants. And Aladdin outfitted its classic rectangle with room for a thermos (as in the red plaid design, center), a model it still produces today. Pick one up at a tag sale, and use it to stash a snack, store cookies, or organize your stationery. You'll feel like the coolest kid in the caf.