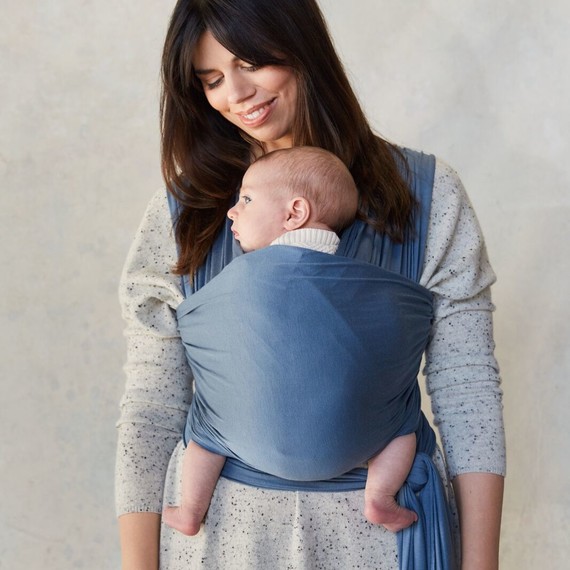 Elle Rowley founded Solly Baby out of necessity. As a mother, she wanted to experience all of the bonding and sweetness with her second baby, while still meeting the needs of her growing toddler.
"Those first few months are so hard," she explains, "but also so beautiful and I wanted a carrier that made it easier without sacrificing any of the beauty. This led to the creation of the first lightweight, luxuriously soft and chic wrap." She made hers in the sewing nook of her home in Salt Lake City. And in turn, this led to a custom line of lightweight, chic baby wraps. Elle named the company, Solly Baby, after her son who helped inspire them: Solomon ("Solly"). 
"Being able to do this for my own family instilled in me a passion to share it with others," she says. "The secret to our wraps is definitely in the fabric. We use a lightweight, sustainably-made, certified Lenzing Modal fabric sourced from the pulp of Austrian beechwood trees that is every bit as soft and cozy as the newborn it carries." 
To better explain the benefits of babywearing, Elle offers her wisdom: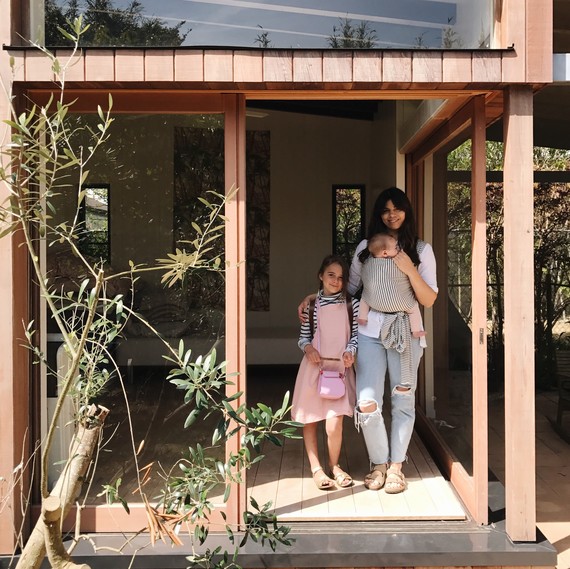 1. What are the benefits of babywearing?
Your wrap is the most comfortable place for you and your baby. The benefits for the wearer and baby are pretty much endless, but let's start with the fact that wearing your little one can reduce infant crying by up to 43 percent and reduce the risk of postpartum depression. It also increases bonding, greatly assists with "kangaroo care," helps with infant digestion, and helps to regulate a newborn's heartbeat and body heat.
2. Does one size fit all or should a carrier be customized for the wearer?
Solly Baby wraps are designed to custom fit your body type and size each time you carry your little one. For someone on the more petite side, it may wrap around the waist an extra time or two, and for a wearer on the plus size side, a newly postpartum mom or a dad, it may not wrap around the waist multiple times before tying the double knot. The times it wraps around your waist has no bearing on the strength or integrity of your wrap.
[TRY THIS: 5 Yoga Poses for Mommy and Baby]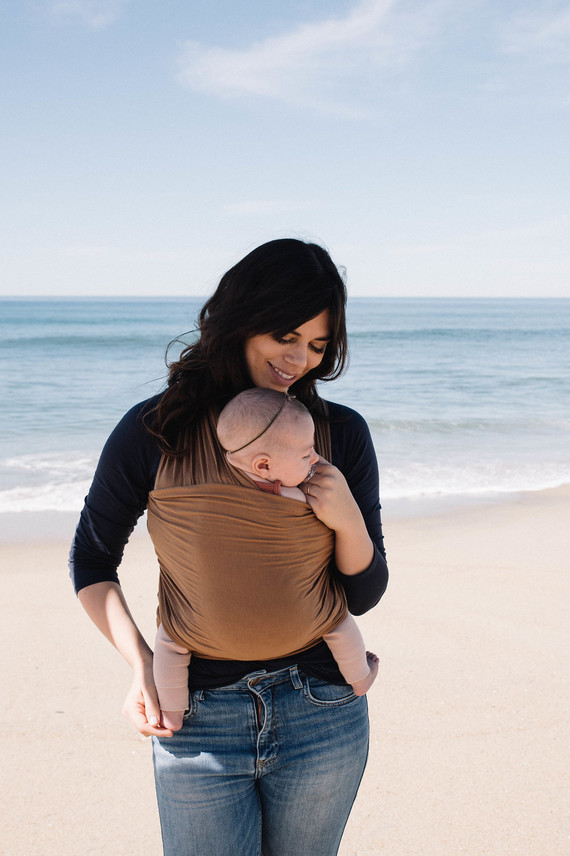 3. What safety tips should babywearers keep in mind to avoid back pain, hip dysplasia, and other injuries?
Keep baby high and snug, close enough to easily tilt your chin and kiss his or her head, in the upright tummy-to-tummy position. Baby should be in the spread squat position with the airway remaining visible and unobstructed by the wrap, with baby's chin off chest. To keep both wearer and baby comfortable and well-supported, check to be sure that all of the fabric passes are flat, untwisted and well-spread. Babywearing with proper positioning, in any carrier, including the Solly, should not lead to hip dysplasia.
4. Are there any activities that you shouldn't do while wearing your baby?
It is recommended to only participate in activities in which you would feel comfortable doing while holding baby in your arms. If you wouldn't do it while carrying baby, you shouldn't do it while wearing baby. Baby should continuously be monitored no matter the activity or task at hand.
5. How long can you wear your baby in a wrap?
Our wraps are designed for the first year of a child's life or up to the max weight of 25 pounds. Most wrap wearers will get the most use out of it in the first 9-12 months.
Solly Baby provides video tutorials for each carrying style on its website at sollybaby.com/tutorials. For questions about Solly Baby wraps or babywearing in general, you can e-mail Solly Baby's certified babywearing educator at advice@sollybaby.com.
Want more advice? Watch Martha offer storage solutions for a childrens room: