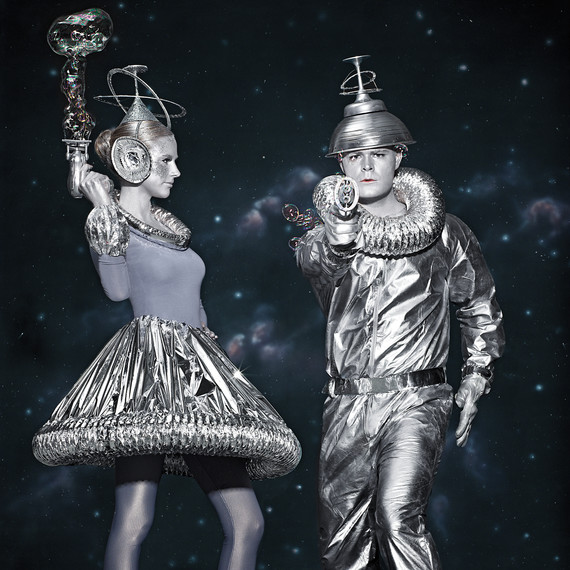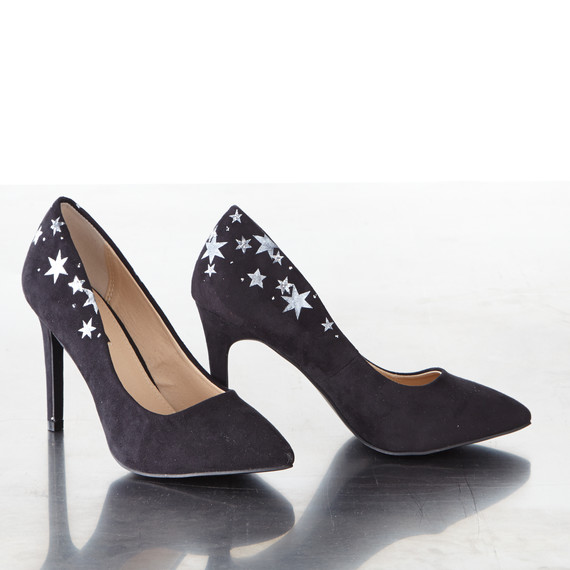 5. Speaking of stars, every sky (read: ceiling) needs a North Star. Try our astronomical accent on for size.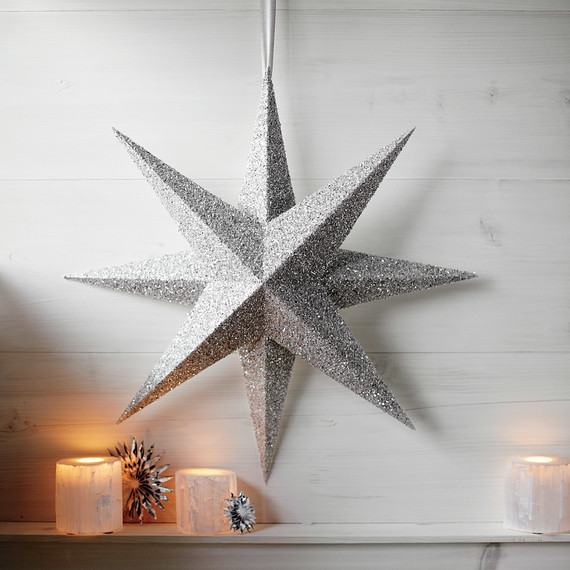 6. Prepare a spread of star-inspired sweets like "asteroid" chocolate crinkle cookies and star-shaped linzer cookies on a sparkly table runner.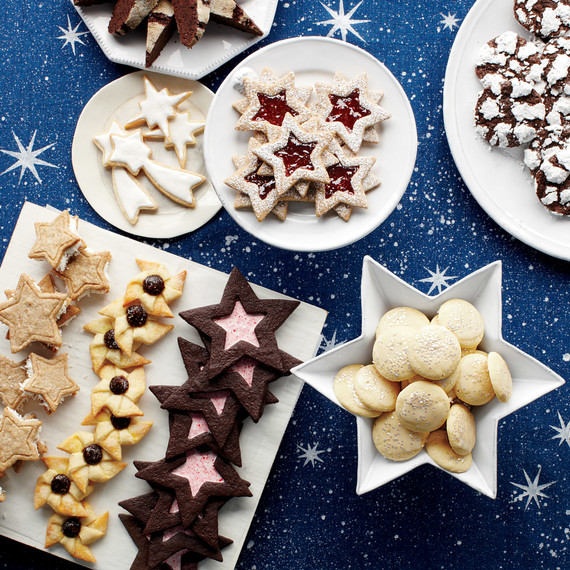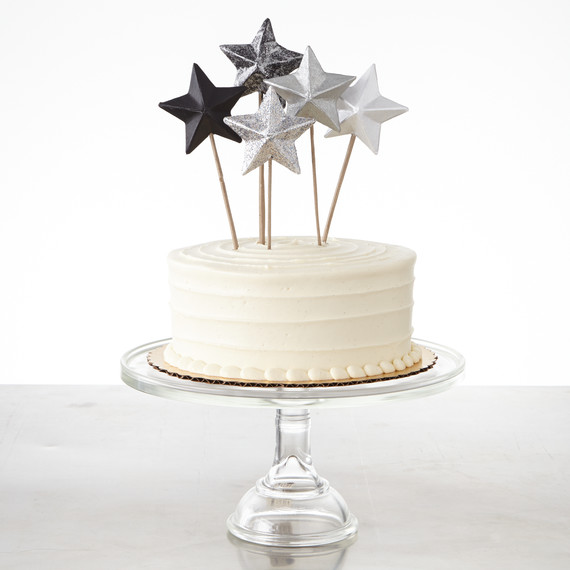 8. And glasses of bubbly with stirrers to match.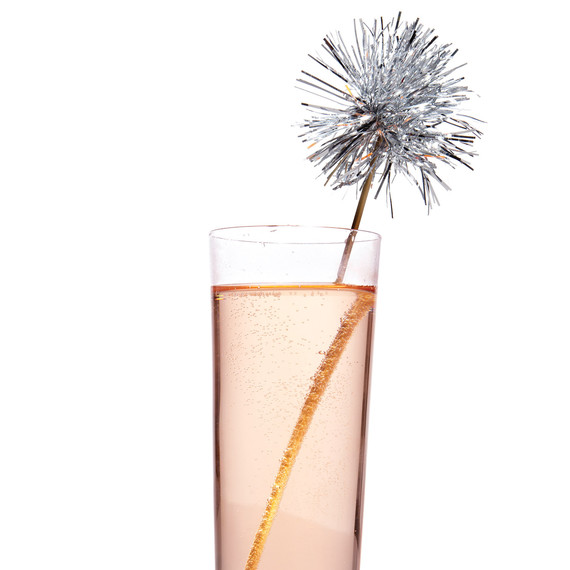 9. Don't forget about accessorizing outdoors! Find a perfect spot to string up lights (uh, everywhere and anywhere.)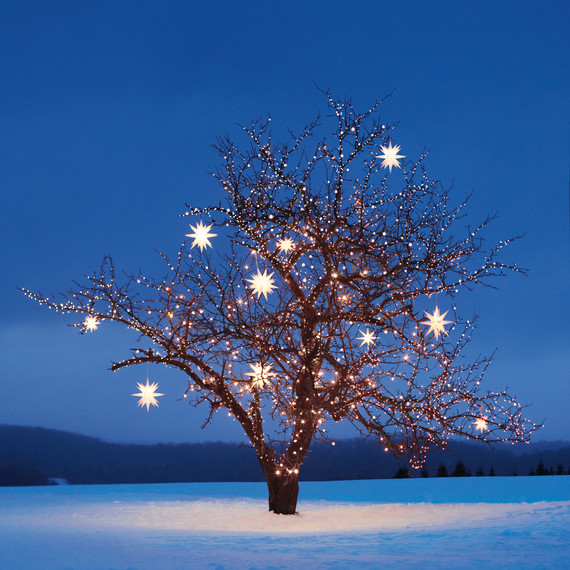 10. Easy idea: jazz up your lawn with a set of luminaries.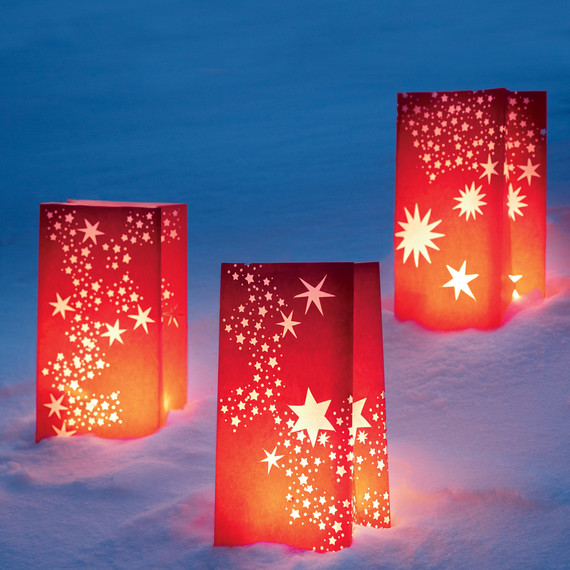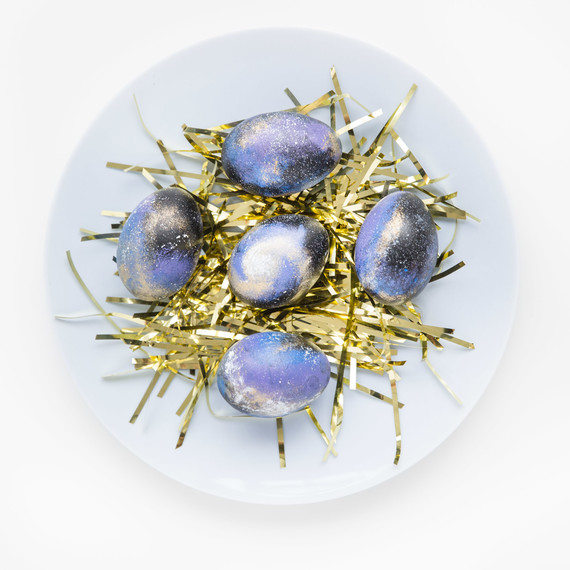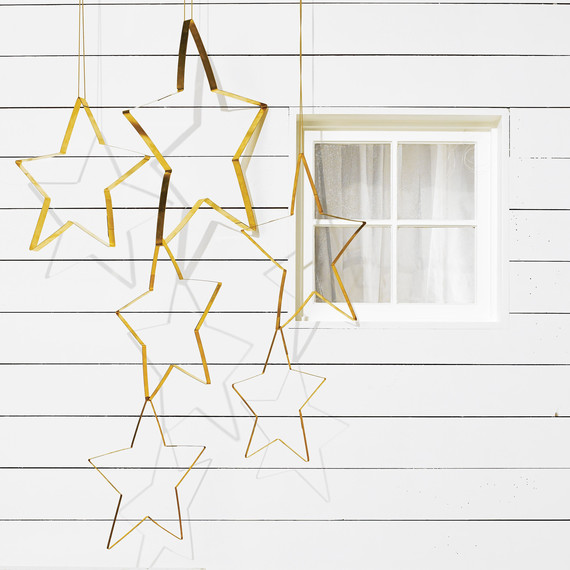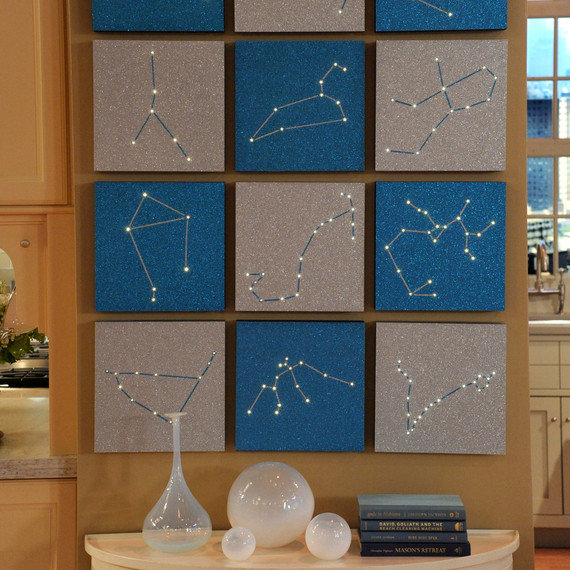 15. And did someone say "stars"? Watch how to make a set of metallic 3-D paper stars here: