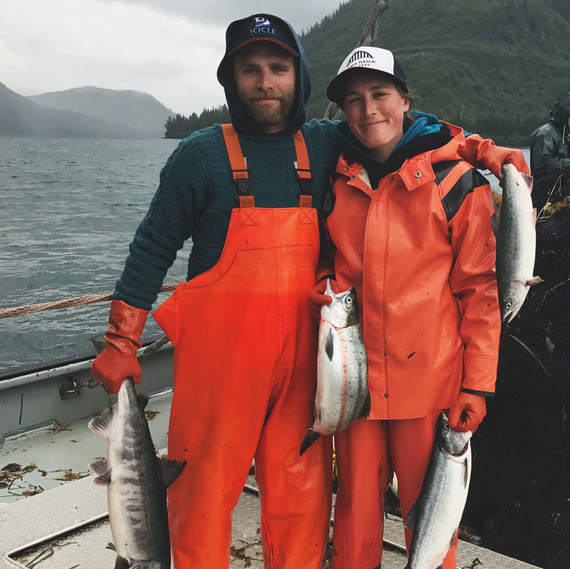 The weather's riled up today, blowing wind and web in my face as I stack the corkline that floats our seine net. The afternoon wind tosses our net around as waves spray saltwater over the boat rails and across the deck. We wrangle the bag of fish alongside, and with a combination of manual strength and hydraulic power, pour the splashing pink salmon into the fish hold full of chilled seawater. This week feels like summer storming its way into fall, with beautiful days feeling almost tropical backed right up to days of sideways rain and gusty squalls.
Meet Our Very Favorite Salmon Fishermen -- Nelly and Michael Hand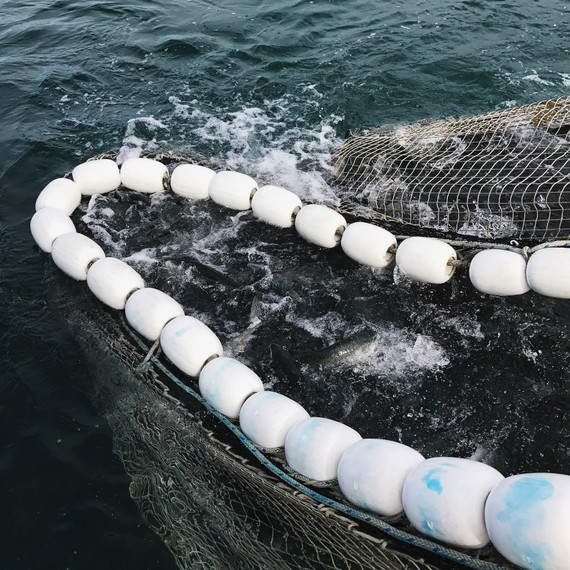 We're all starting to feel the end-of-summer fatigue, hands blistered and callused, our arms and faces sunburned and weathered. Following the fish has us on the move, often pulling all-nighters and taking turns on wheel watch as we drive from one end of the district to the other in pursuit of good fishing.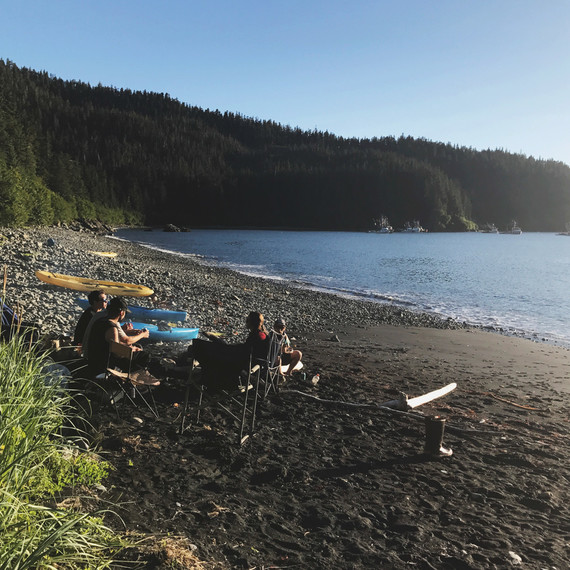 The movements of commercial fishing are particularly repetitive -- the motions of making a set, stacking the net, and loading salmon into the fish hold blurring the days of the week together. Those moments that make us feel alive stand out from the fog of our recurring routines as commercial fishermen and keep us going; heavy nets brimming with strong wild salmon, a bright sockeye salmon filleted up for dinner, late nights in our favorite bay building a big fire on the beach, and the alluring unknown of what tomorrow holds.
You Should Eat More Salmon: Here Are Our Healthy Recipes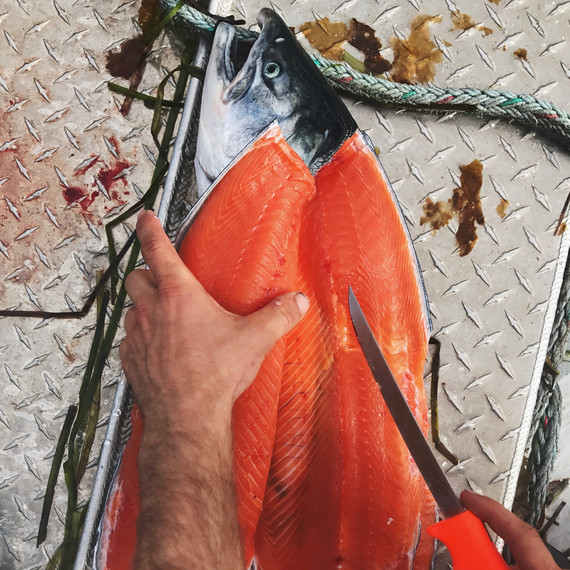 We'll be working our way through the pink salmon fishery for another week before Michael and I are back to our gillnetter, the Pelican, to chase the last salmon of our summer, Alaska's wild Copper River Coho.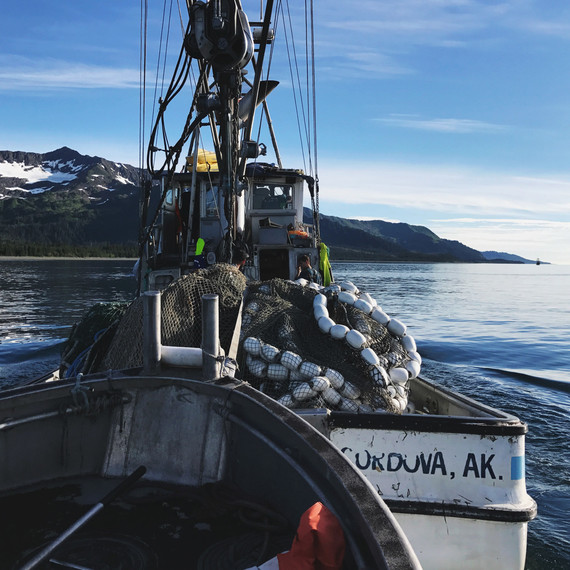 Follow Nelly and Michael's fishing season, they're sharing their stories with us every Thursday here on marthastewart.com (As long as they're in cell range!)
Watch how to make grilled salmon with citrus (and learn how to prevent the fish from sticking to the grill):