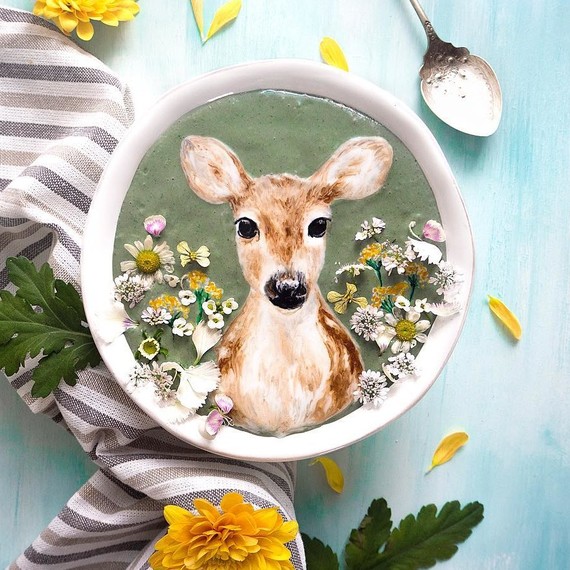 You'll find more than just berries and milk in Hazel Zakariya's smoothies. From unicorns and hummingbirds to Frida Kahlo and a dance scene from "La La Land," her breakfast bowls might have you rethinking what it means to play with your food. 
Her smoothie art wasn't always a smoothie though. At first, it was soup. "I was trying to garnish my butternut squash soup with some coconut cream swirls when I got the idea," the Malaysian maker says. "The swirls didn't quite turn out as planned, so I added a bit of pesto and made them into a tree instead."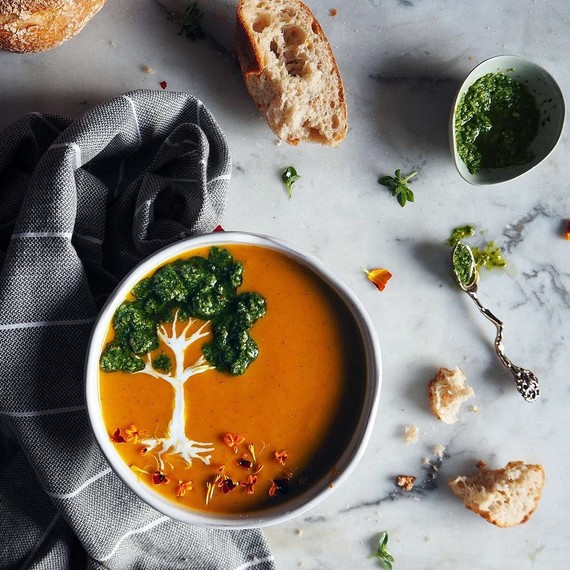 After that, Zakariya began experimenting with more ingredients and colors, combining her love for painting with food and cooking. "It's become a fun platform for me to express and challenge myself creatively. Personally, it's also a great mindfulness practice. And smoothies are a good way to enjoy more fruits and vegetables."
(TRY: Our Most Colorful Smoothies -- Healthy, Delicious, and Perfect Anytime)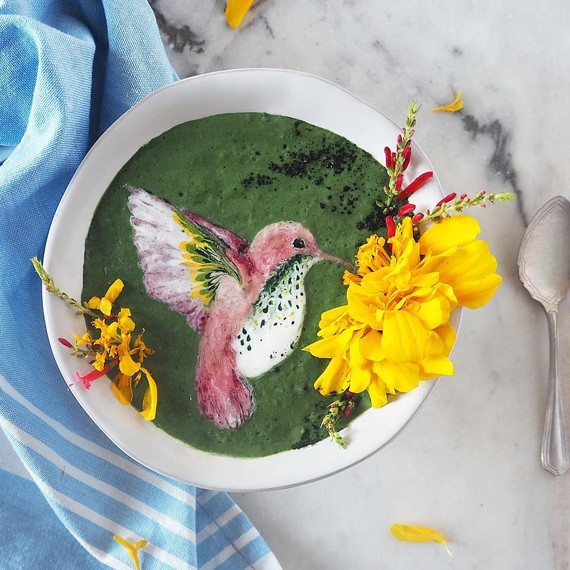 Though she has a science background and now works as a market analyst, Zakariya has always loved art. The smoothie project allows her to express her creative side; "I've rediscovered my love for painting and drawing." she says, "And it's great to create art that is edible and tasty too. My husband and I share them as a treat." 
When she's not inspired by the florals and foliage around her New Zealand home, Zakariya, who is a big movie fan, draws ideas from pop culture.
(SEE: Smoothies in Every Pantone Color!)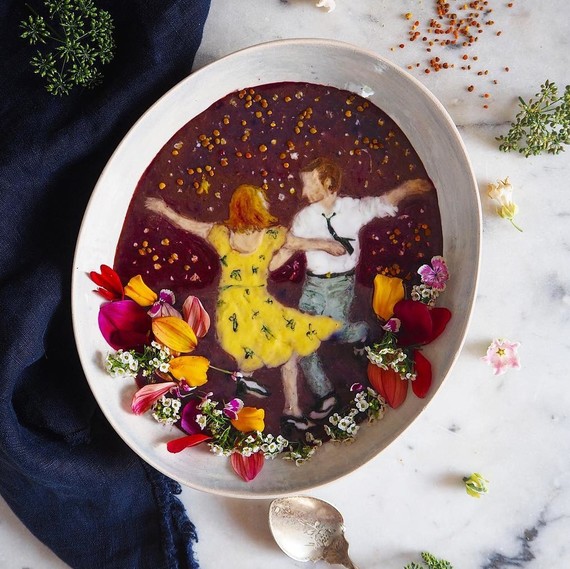 To achieve her vibrant color palette, she works with a wide variety of natural ingredients including turmeric and blue matcha, along with various milks and both frozen and fresh produce. "I also love experimenting with superfood powders like spirulina and butterfly pea powder. These are easy to mix into smoothies and create a lot of colors and textures to 'paint' with." As for tools? No brushes here! "I just use wooden skewers and a table knife," she explains.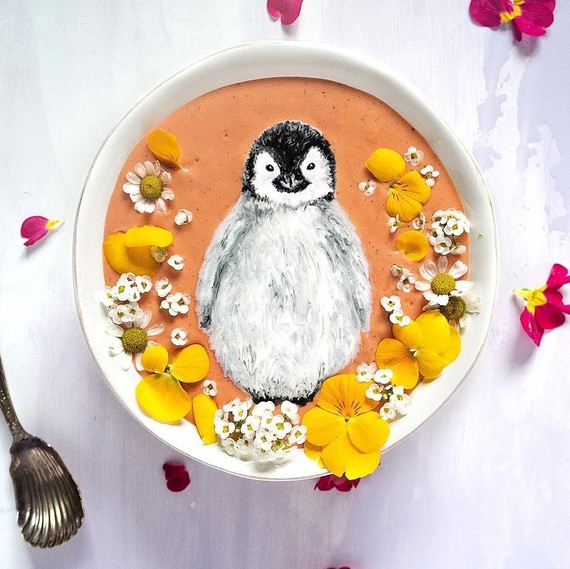 If you're curious to create you own, Zakariya shares a helpful hint: start with a thick base, and leave light ingredients on top for the best layering. And if you mess up, don't fret -- "It's quite easy to fix! Because you're dealing with liquids, it's flexible to adjust shapes and layer colors as you go." 
Kickstart your smoothie art with Shira Bocar's bright kale, pinepple, and almond milk smoothie: