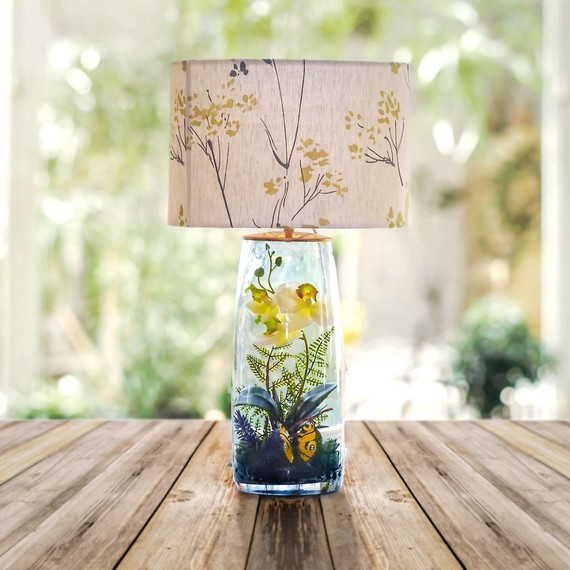 Since she was a child, Dasgupta has loved making terrariums. And when she wasn't crafting mini moss trees, she was either painting or decorating lamps. "I have a little obsession with crafting lamps," she tells Martha Stewart Living (you can find more intricately decorated lamps on her Etsy shop!) "I thought, why not combine lamps and terrariums? It brings both fantasy and home decor together. That was the start of my experiment."
[LEARN: How to Make Your Own Terrarium — And Keep It Alive!]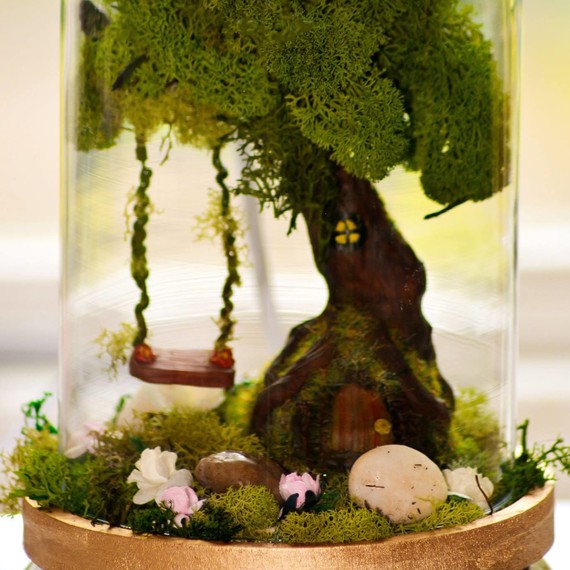 Since electricity is involved in these lamps, the terrariums are crafted entirely out of polymer clay, dried moss, and resin — no soil or watering needed. To create the mini-scenes, Dasgupta draws inspiration from her love for gardening, fondness for fairy tales, and skills with clay and paints. Completing one lamp can take anywhere from a few days to over two weeks!
From fairy swings and hobbit doors to faux-babbling brooks, the lamps can be purchased pre-made or in DIY kits. (Go ahead, make your dream fairy garden with all the fixings.)