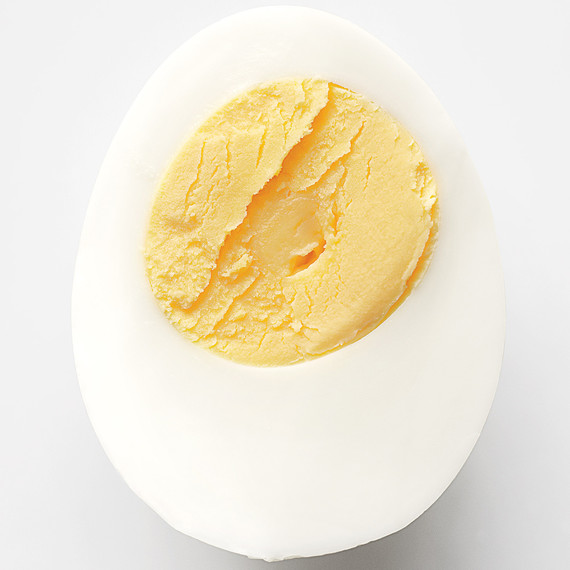 1. Put protein and produce into your breakfast
"This helps boost your energy and focus," says Michelle Babb, a Seattle-based registered dietitian and the author of "Anti-Inflammatory Eating for a Happy, Healthy Brain." She gets cracking with two over-medium eggs (each has 12 percent of your FDA-recommended daily value of protein) and greens. New York City-based registered dietitian Heather Bauer makes sweet potato toast, swapping the spud in for bread: Cut a raw sweet potato lengthwise into quarter-inch slices. Brush two with olive oil (refrigerate the rest; one medium potato yields about six slices) and pop them in the toaster till they're crisp. She tops each with 4-percent Greek yogurt or a creamy spread like Kite Hill (made from almond milk), and a sunny-side-up egg. "Eggs are satisfying because of the fat, and the yolks are rich in immunesupporting vitamin D," Bauer says. To fast-track either breakfast, hard-boil eggs ahead of time.
Get Our Hard-Cooked Eggs Recipes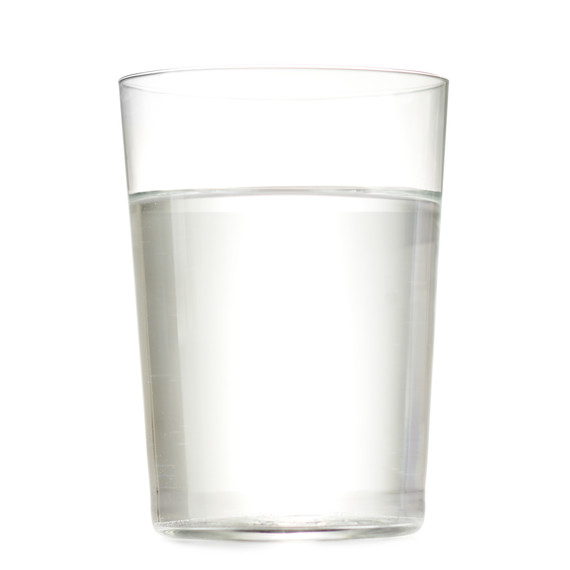 2. Start meals with a glass of water
Women need about six pints of water a day, per the Institute of Medicine of the National Academies, which sets the guidelines. Studies show that skimping can cause headaches and fogginess and dampen your mood. Down a glass before every meal and you're halfway there. "The biggest challenge for most people is remembering to drink," says New York City registered dietitian Amy Stephens. Nutritionists also nosh on water-filled foods like melons, tomatoes, and oatmeal (oats absorb their cooking liquid; one cup contains almost seven ounces). Stealth thirst-quenchers like these provide up to 20 percent of the fluids in our diet.
Increase Your Water Intake with These Irresistible Savory Melon Salads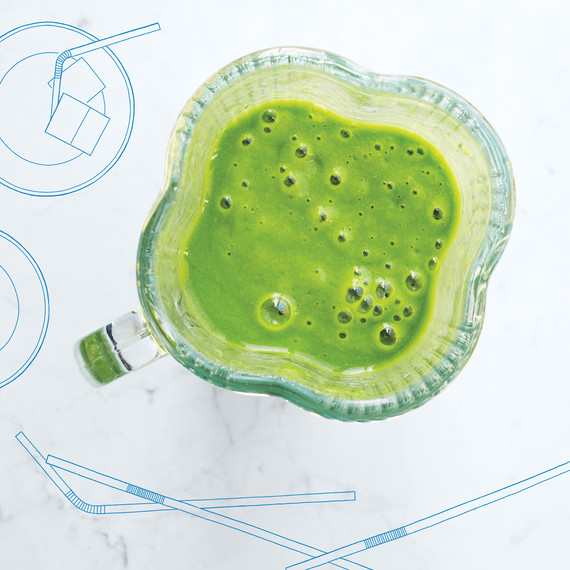 3. Sneak in extra nutrition
Dietitians make wholesome foods work even harder. Borrow these three easy moves: Top a salad or whole-wheat pasta with nutritional yeast, suggests Stephens. Two tablespoons add a cheesy flavor and have more than 60 percent of your recommended daily vitamin B12, which helps maintain energy levels. Chia seeds are another power player, full of brain-aiding omega-3s and blood pressure–regulating potassium, says Beth Warren, a registered dietitian in New York City, who mixes a teaspoon into her oatmeal. Toss a half-cup of spinach into the blender when you make a smoothie, says New Jersey-based registered dietitian Erin Palinski-Wade, author of "2 Day Diabetes Diet"; it'll up the amount of disease-fighting antioxidants without changing the flavor.
Make Our Food Editors' Green Smoothie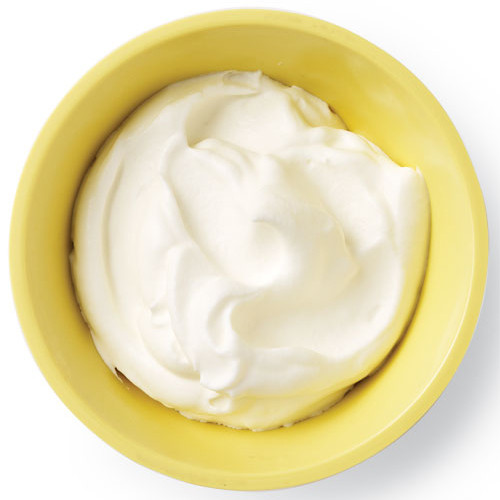 4. Take your calcium to go
Pros aim to get small doses throughout the day to meet the daunting daily quotas: 1,000 milligrams of calcium and 600 IUs of D. Milk and cheese are classic sources of calcium and vitamin D, two nutrients that work together to keep your skeleton strong (calcium buoys bone mass, and vitamin D helps your body absorb calcium). In addition to the usual portable suspects, like yogurt and string cheese, experts sip kefir, a fermented-milk drink with the tartness of Greek yogurt and 30 and 25 percent of your daily calcium and D needs, respectively. Beyond dairy, they bring along canned salmon for lunch (half a can, or three ounces, covers 18 percent of your daily calcium and a whopping 77 percent of vitamin D) and mix molasses into smoothies (a tablespoon of the syrup contains 40 milligrams calcium; the same amounts of higher-calorie agave and honey have zero).
Cook Our Favorite Canned, Fresh, and Smoked Salmon Recipes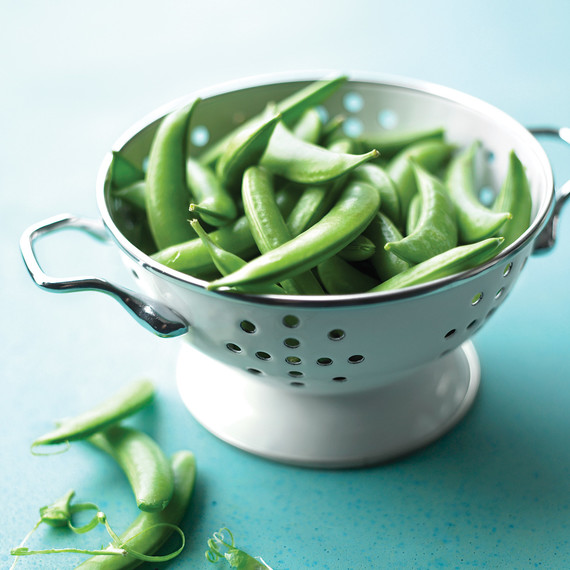 5. Snack on bite-size whole foods
We're supposed to eat 25 grams of heart-smart fiber a day, minimum -- no easy feat. Fresh vegetables (the crunchier, the better) cram it in, but they're not always the most convenient snacks. That's why Warren fills her fridge with flavorful, colorful, no-prep produce like baby bell peppers, sugar snap peas, and string beans. They all have about two grams of fiber per serving; plus, whole vegetables boast phytonutrients, good-for-you chemicals that help slash your risk of a host of diseases, including cancer. Warren dunks them in a quarter-cup of guacamole for four more grams of fiber.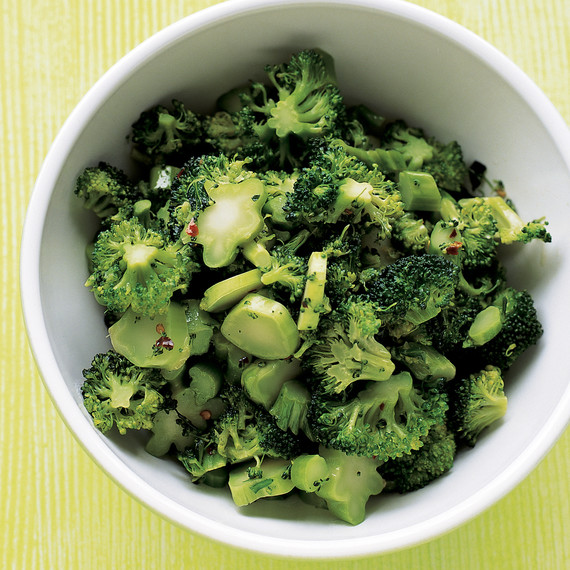 6. Come home to healthy choices
Nutritionists really are just like us: They finish a long day feeling ravenous. Rather than crumbling and ordering takeout, Palinski-Wade falls back on her emergency arsenal. "There are five items I always have on hand to save me," she says: Greek yogurt, Kind bars, eggs, flatbread (she likes Flatout brand), and frozen broccoli. The first two are protein-rich snacks, and the last three add up to a quick, satisfying omelet wrap.
Get Our Frozen Broccoli Tips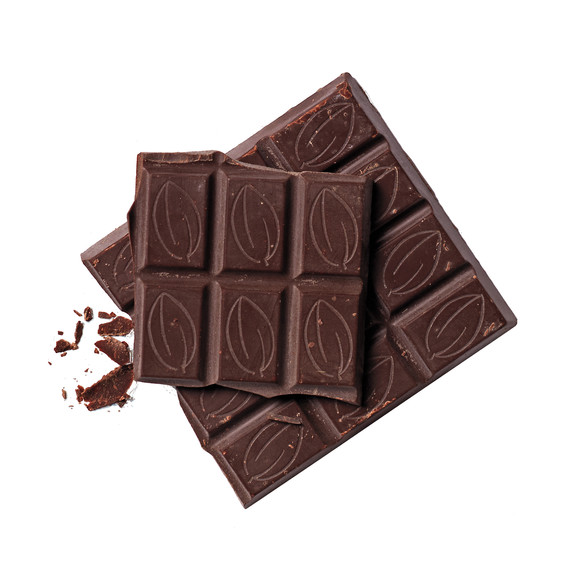 7. Enjoy a little something sweet
Dessert definitely isn't off-limits. The key word is little. Chicago registered dietitian Vicky Shanta Retelny dips a half-cup of strawberries, blueberries, orange segments, or pear or banana slices into an ounce of melted dark chocolate (cacao is chock-full of antioxidants). Stephens is a sharer. When she craves an afternoon cookie, she buys a big one and splits it with two coworkers; when she's out to eat with her family of six, they order two desserts and six forks, and dig in.
Get Our Healthy and Delicious Chocolate Dessert Recipes
Watch how to make our healthy, no-cook Dark Chocolate and Avocado Pudding: