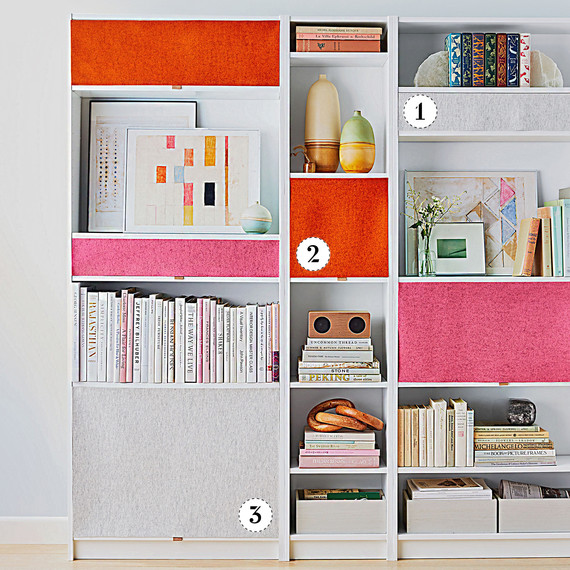 You could have bespoke cabinets built to stow your stuff. Or you can outfit standard shelves with customizable felt "curtains" that are as cool as they are clever. Just cut the felt to size, Velcro it in place, add leather tabs, and you're done: pops of color, and plenty of storage.
[GET THE HOW-TO: Felt Shelf Covers]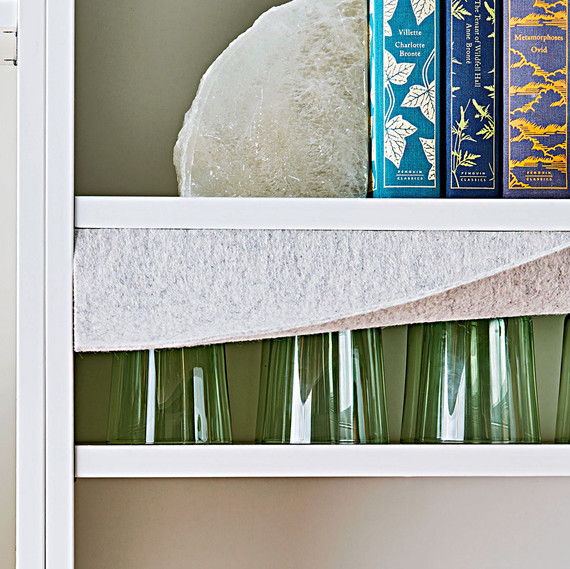 1. The Party Pantry
Keep glasses or board games handy — and out of sight (and little people's reach) the rest of the time.
[GET THE HOW-TO: Leather Tabs for Shelf Covers]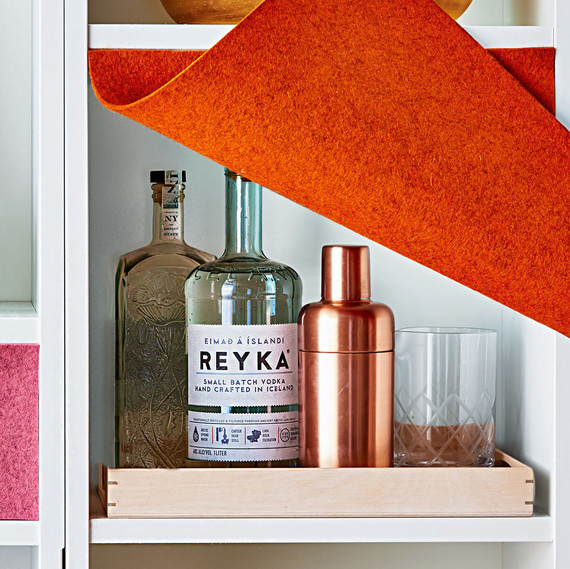 2. The Hidden Bar
We heard about a top-secret speakeasy. It's on a wooden tray tucked inside your den bookcase.
[LEARN: Style Tips for a Swanky Home Bar]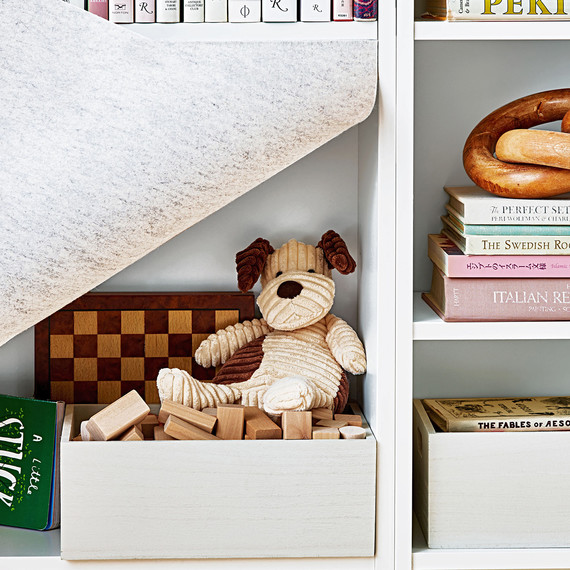 3. The Toy Box
Clean up, clean up, everybody, everywhere! The jingle actually works when kids have an easy-access stash.
[GET IDEAS: Fun, Stylish Ways to Organize Toys]