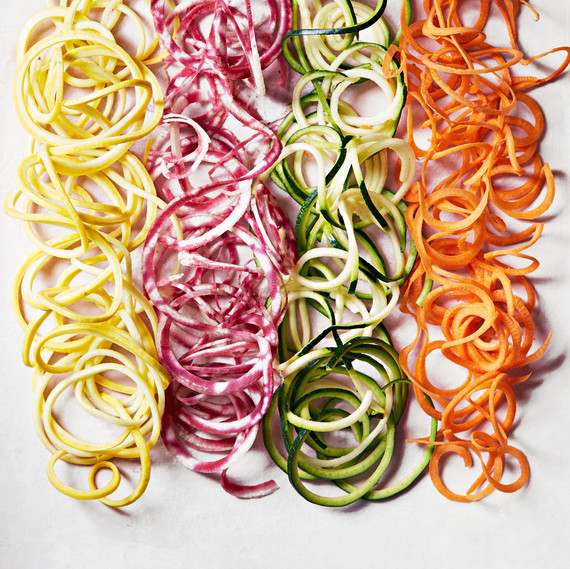 Are you on board with voodles (vegetable noodles)? While there's always a time and place for the real deal, we also love lightening and brightening things up with zucchini, yellow squash, beet, or carrot "pasta." Plus, the health benefits are undeniable. The skin of yellow squash is rich in antioxidants like lutein, which can help prevent cataracts. Beets contain the mineral manganese, which aids in bone strength. One large zucchini provides more than half of your recommended daily vitamin C. Carrots are a good source of fiber, which helps you feel full longer and can help lower cholesterol and glucose levels. A spiralizer is the only tool you need to make voodles; pick medium to large vegetables for easier slicing. You can also buy them precut.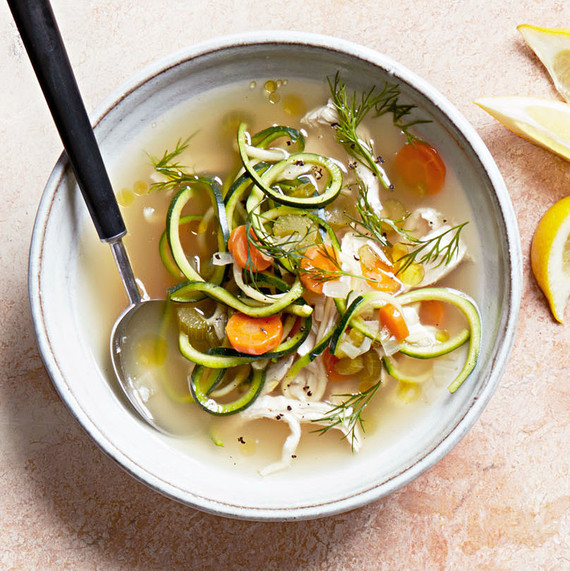 1. Chicken Voodle Soup
Just as good for the soul, we promise. While the main flavor profile hasn't changed -- chicken, aromatics, fresh dill -- zucchini noodles add earthiness to this restorative soup.
Get the Chicken Voodle Soup Recipe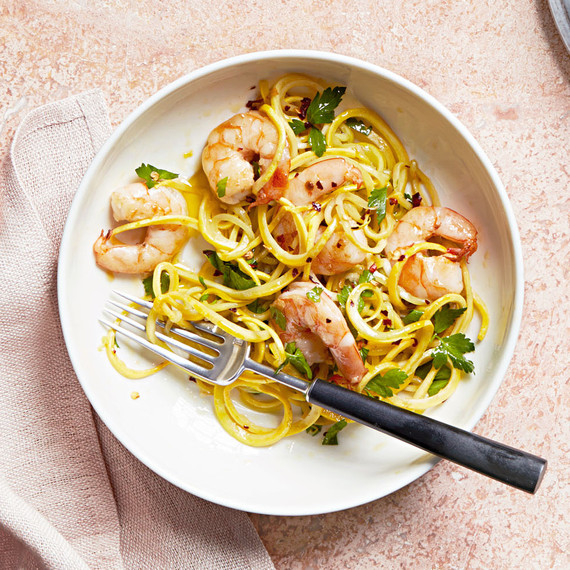 2. Shrimp Scampi with Yellow-Squash Noodles
The best part about making scampi with voodles? No boiling! The yellow squash "pasta" simply joins the shrimp in the skillet for a quick saute.
Get the Shrimp Scampi with Yellow-Squash Noodles Recipe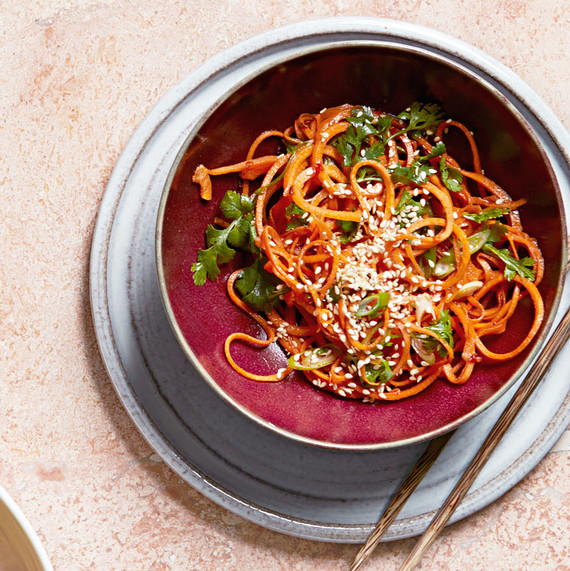 3. Spicy Sesame Carrot Noodles
No cooking is required for this Asian-inspired carrot salad, and it all comes together in just 15 minutes. Basically, it's the perfect side dish recipe to have in your back pocket.
Get the Spicy Sesame Carrot Noodles Recipe
4. Beet Noodles with Parsley Pesto and Parmesan
Cutting beets into thin noodles means you can roast them in just 10 minutes. Pairing the crimson-hued "pasta" with bright-green parsley-walnut pesto makes for a striking presentation.
Get the Beet Noodles with Parsley Pesto and Parmesan Recipe