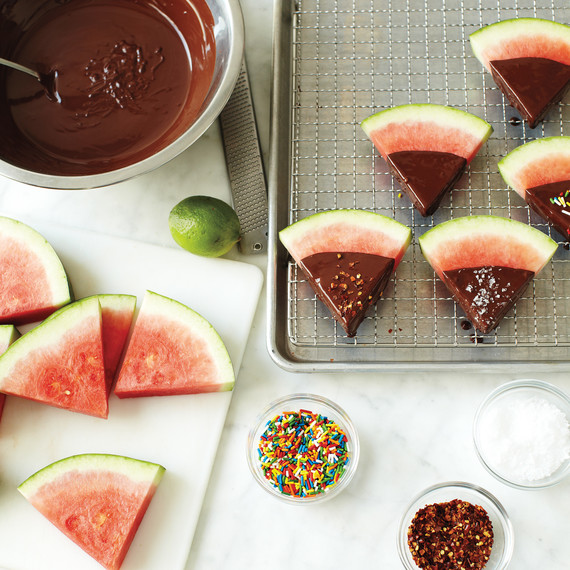 When a heat wave hits, few things taste as good as a wedge of ripe watermelon. While we love the fruit on its own, sometimes we can't help dressing it up into an even more irresistible treat. Here are three of our favorite ways to elevate a slice of watermelon.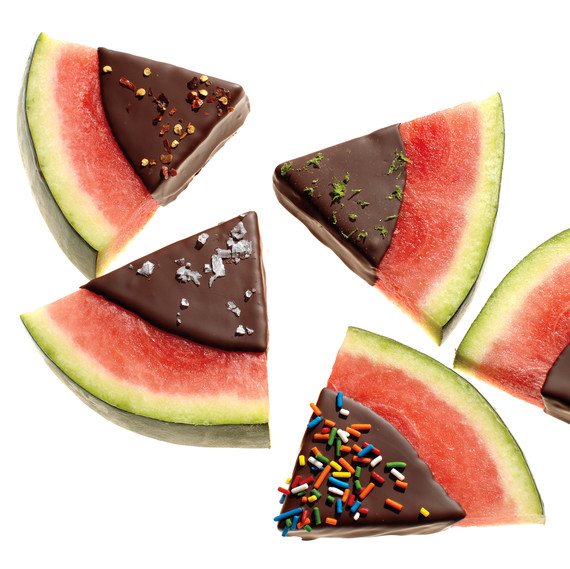 1. Chocolate-Covered Watermelon
We've already tried dipping strawberries, cherries, bananas, and pears in chocolate, so why not watermelon? Dip wedges in melted semisweet chocolate, let excess drip off, and transfer to a wire rack placed over a rimmed baking sheet. Sprinkle chocolate-covered portion with rainbow sprinkles, flaky sea salt, red-pepper flakes, or lime zest. Chill at least 15 minutes to set chocolate.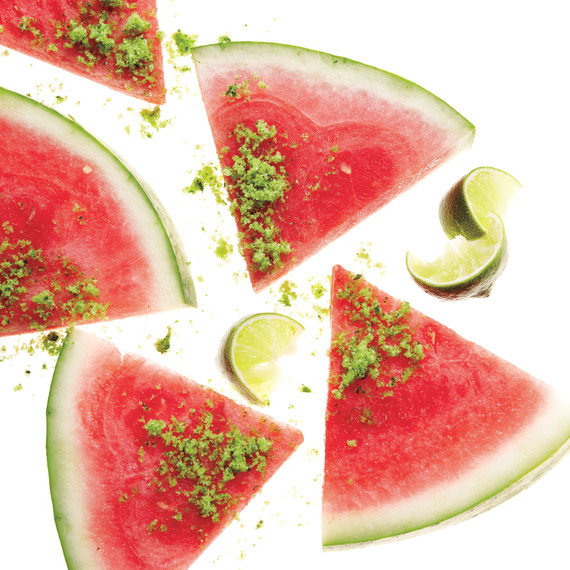 2. Watermelon with Herb Sugar
Amp up watermelon slices with a sprinkle of homemade herb sugar and a squeeze of lime. While mint is the most natural pairing, basil and cilantro work just as well.
Get the Herb Sugar Recipe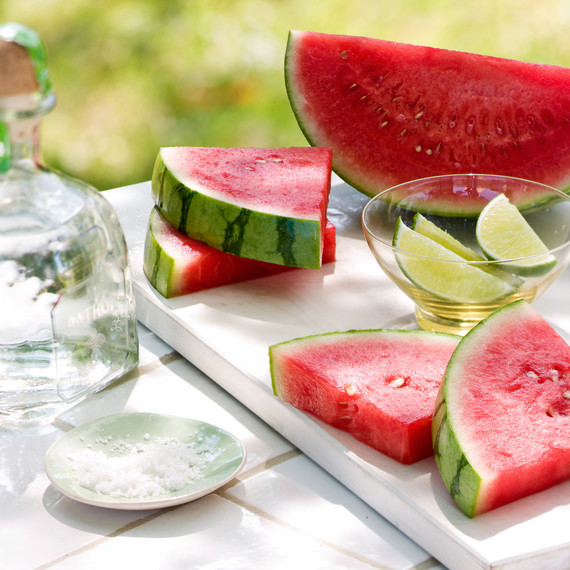 3. Tequila-Soaked Watermelon Wedges
Like a margarita in watermelon form! Whip up this grown-up treat by bathing the fruit in a syrup made with tequila and Triple Sec. Refrigerate for at least 45 minutes -- it only gets more flavorful with time -- and finish with lime and salt.
Get the Tequila-Soaked Watermelon Wedges Recipe