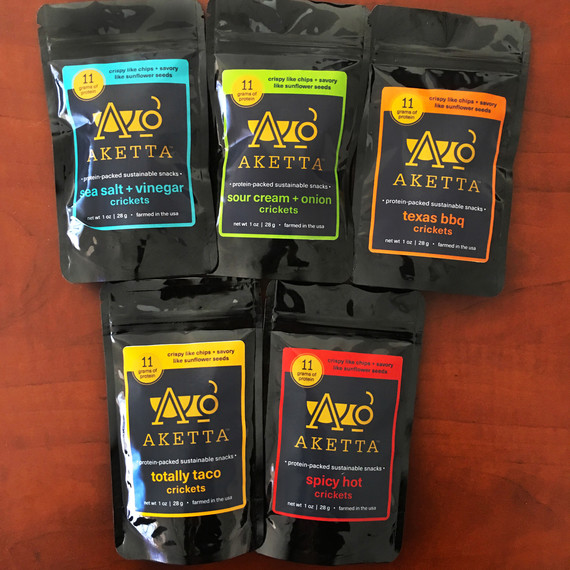 Find a bowl of slightly roasted crickets as part of the spread at your friend's backyard barbecue and chances are you'll be looking for a new squad.
"There's an ick factor, that's people's first impression," said Vincent Vitale, business development manager of Aspire Food Group.

Aspire, which is said to be the world's first fully automated cricket farm, is betting on people getting over the ick factor. Based in Texas, the company farms and produces a variety of edible cricket products, sold through its Aketta line. Think cricket protein flour, paleo granola and cricket protein snacks, such as whole roasted crickets and flavored roasted crickets.
(Make Your Own Granola -- Whether You Add Cricket Powder is Up to You)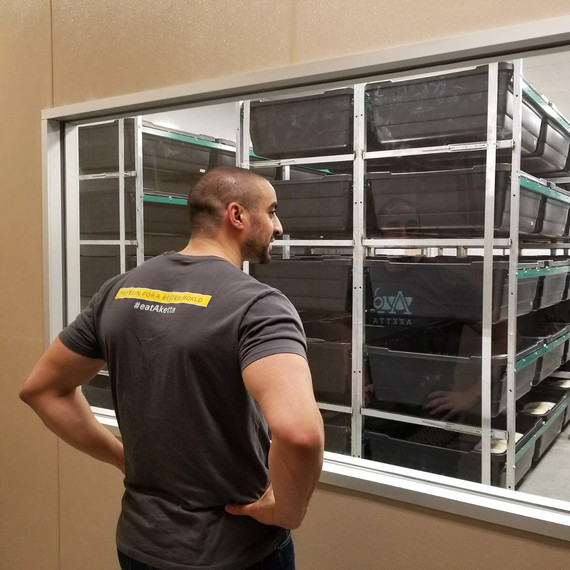 WHAT CRICKETS TASTE LIKE
Crickets -- I'm taking Vincent's word here -- have a slight sunflower seed-like taste, with a bit of earthy nuttiness and are crispy like chips.
WHY THE WORLD NEEDS CRICKETS
There's long history of crickets and other insects staring in dishes from cuisines around the globe. Nearly two billion people regularly eat insects, and the U.N. Food and Agriculture Organization would like even more people to give them a shot. That's because insects are an incredible source of protein, 30 grams of crickets is about 20 grams of protein, compared to beef with 8 grams of protein, and farming them is much more sustainable than producing beef, poultry and fish.
Aspire hopes that through its cricket farm it can help address both food insecurity and food sustainability. Its Texas cricket farm is in the process of becoming a zero-waste facility where every part of the cricket is used; cricket waste becomes fertilizer and cricket shells are used in medical supplies. The company uses technology to automate as much as possible on the farm, even giving the crickets water is done by machines, vertical farming allows the company to produce crickets quickly and efficiently, and because crickets are literally what they eat they are fed an organic diet.
"They're extremely sustainable compared to traditional livestock, and while we're not going to get people to completely stop eating meat a small change can make a big difference," Vitale said.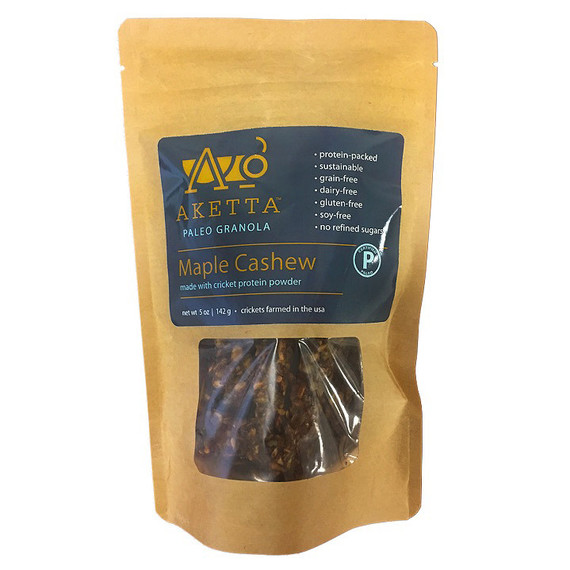 HOW TO EAT CRICKETS
If you want to give crickets a chance, the Aketta line of products is currently available online for shipment through the United States, Canada and Mexico. Vitale said the company is in talks with professional sports teams interested in offering the products at concession stands and also supermarket chains. Eventually the company hopes to sell its products as snacks around the world but for the moment Vitale said they are focused on educating North American consumers on the benefits of crickets. As to his favorite way to use crickets, Vitale said he likes to add the cricket flour to soups for a protein kick, but that it's also good for smoothies and for baking (the company has recipes on its blog).
(Get our Smoothie Recipes -- But Will You Be Adding Cricket Powder?)
Are you ready to try cricket powder on your popcorn or to crunch on whole crickets?