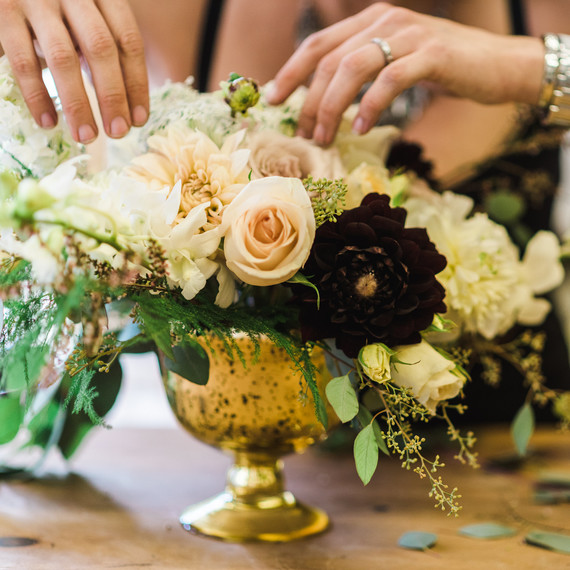 You've spent hours — no, days! — planning out the perfect floral arrangement for your big bash, not to mention the rates you've scouted, added up, and recalculated. And before you know it, the party's over and your bouquets are destined for the trash, right? Guess again.
Thanks to more florists opting to go green, it's easier than you might think to repurpose your petals post-event. Doing so not only cuts back on waste, but flower-sharing programs can also save you money (hello, discounted daisies.) For some, flower donations could even turn a whole day around. Here are a few of our favorite companies dedicated to giving your gently used geraniums a second life: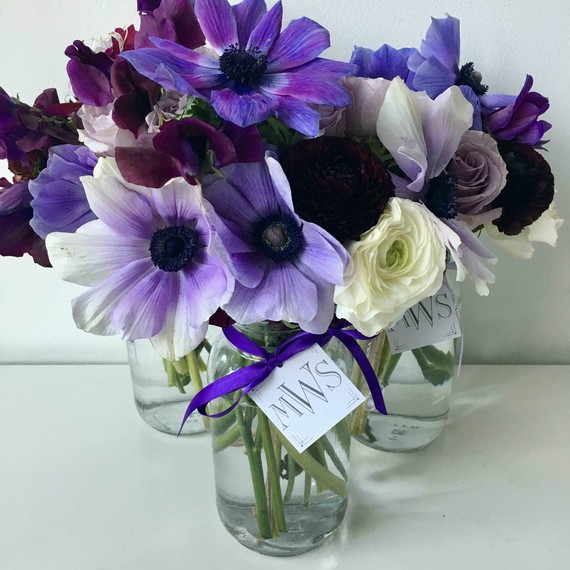 Repeat Roses
This eco-friendly enterprise began when founder and then-event planner, Jennifer Grover, noticed how much waste was produced per soiree. Determined to find a solution, she thought, why not start with zero-waste florals? From collecting flowers and delivering them to those in need to composting remains and creating soil for local growers, Repeat Roses has been working since 2014 to close the floral-waste gap. 
How it works:
Just like you'd hire a florist for your event, you can hire Repeat Roses to take care of the flowers when the party is over. Once flowers are collected, they are disassembled, refreshed, and reassembled to be delivered to nursing homes, hospitals, and hospice centers.
[TRY THIS: 9 Creative Ways to Display a Bouquet]
Bloomerent
With many flowers having a shelf life of anywhere from three days to two weeks, discarding them after a few hours seems wasteful (and so sad!) Enter Bloomerent, a New York-based flower sharing marketplace with a solution. By matching local florists to two nearby events with similar floral needs, Bloomerent boosts local floral businesses by enabling them to book multiple events, while also giving party hosts discount perks for sharing their flowers. Win-win!
"I had the idea when I was planning my wedding," founder Danit Zamir, who launched the company two years ago, tells Martha Stewart Living. "After spending thousands on flowers and feeling so helpless and frustrated when they were tossed out aftewards, I knew this couldn't be the only answer!"
How it works:
Once you've coordinated your arrangements with a community florist — there are over 40 of them nationwide across 20 cities — you can list your flowers on the site. If a second event opts in to share, you get 10 percent back on your order. Meanwhile, the second event host can save up to 60 percent off their order. Between events, flowers are refreshed, reassembled, and can often be further customized. (Love the all-white, but want a few pops of pink? No problem!) 
[DON'T MISS: Volunteering is a "Good Thing" for Your Health — and Your Community]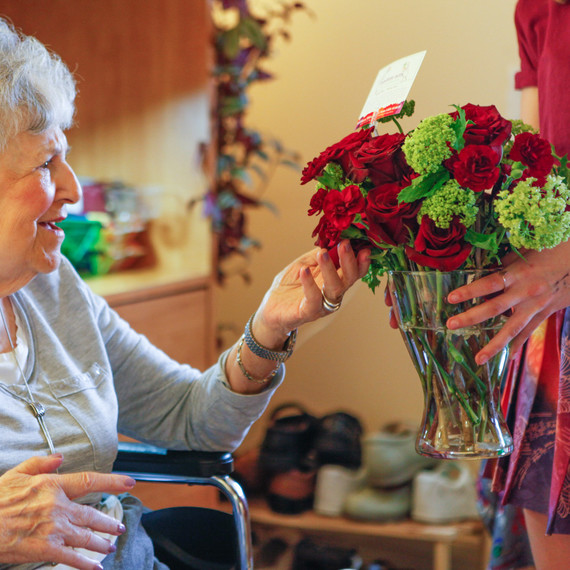 Random Acts of Flowers
When founder Larsen Jay found himself in the hospital after a near-fatal 2007 accident, he quickly realized how much of an impact a friendly face with a beautiful bouquet could make. Inspired to pay it forward, a year later, he launched Random Acts of Flowers — a largely volunteer-run organization that helps recycle arrangements, from the blossoms down to their vases and ribbons. 
How it works:
If there's a drop-off center in your state, you can coordinate a floral donation, otherwise, monetary donations are also accepted. Random Acts of Flowers also partners with major floral retailers like ProFlowers, Whole Foods, Trader Joe's, and local florists nationwide. 
"It's such a meaningful mission," COO and CMO Cindy McConkey Cox tells us. To date, they've delivered nearly 250,000 bouquets to people in need. "Giving flowers is so simple yet so personal. People don't often realize the difference you can make with such a small gesture."
Looking to cheer someone up with flowers? Watch how to make a flower bowl using recycled household items: