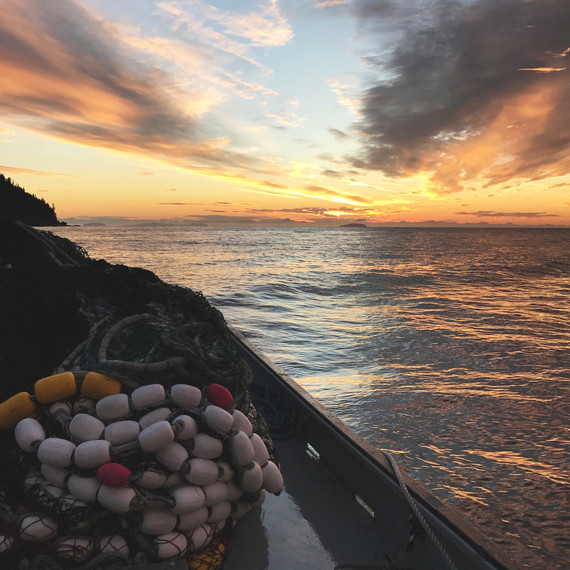 The coffee pot is working early these days as our fishing starts at 6 a.m. as we set the net with the sunrise. Raingear pulled on, gloves, boots, and a hat to keep the weather off our faces are all part of the morning routine as we assemble on the back deck to go to work. Commercial fishing in Prince William Sound is sustainably and carefully managed for the long-term health of the fishery by the Alaska Department of Fish & Game, and we receive updates often regarding fishing area and schedule. In the past week, the fleet has been permitted to set our nets a few days a week from 6 a.m. to 8 p.m., with a day or two off in between to allow for fish to make their way upstream to spawn for a thriving future population.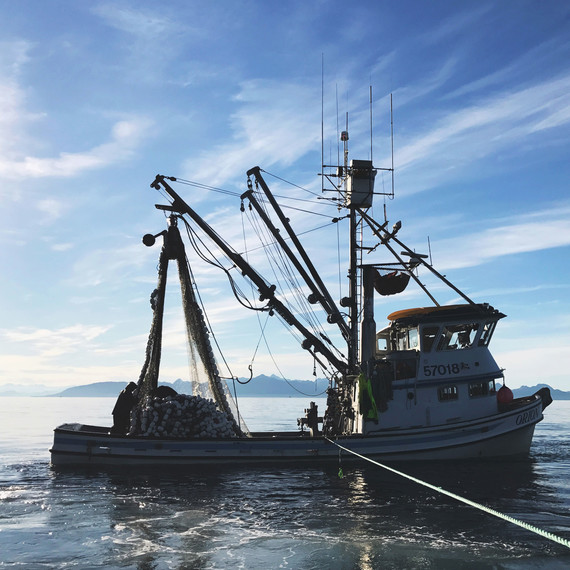 On days when we are allowed to harvest, the 200 boats that make up the seine fleet can be spotted near and far finding a spot in the permitted district, working their gear. We all try to make the most out of the 14 hour window allotted to find schools of pink salmon and fill our boats. This means long, tough hours stacking the net, setting the net, and heaving salmon into the fish hold in all kinds of weather.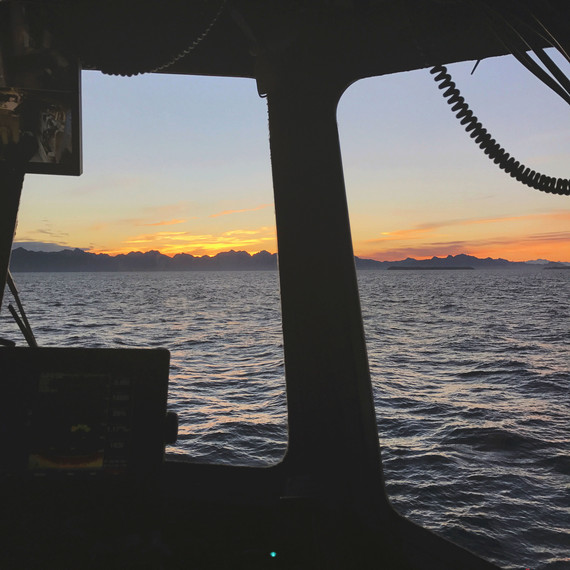 When fishing has closed and our catch has been delivered, it's time to start thinking about the next move. Often we'll spend the rest of the night running the boat to a new area to position ourselves for the next fishing opportunity. Our eyes are always peeled watching for fish moving as we try to find a promising spot to fish.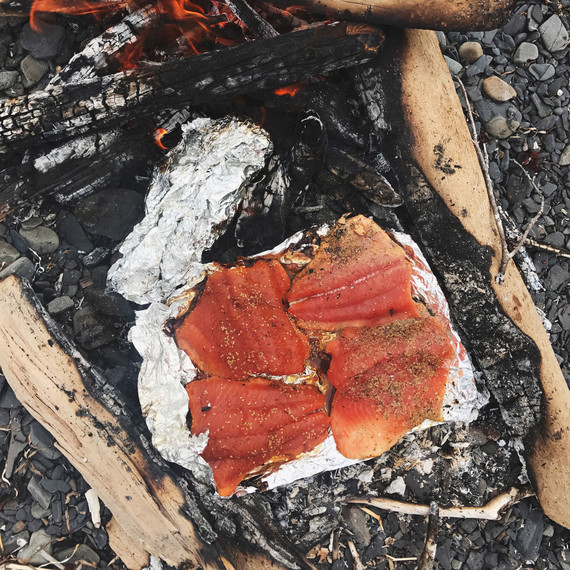 Once we've settled on a cove or an inlet simmering with salmon, we'll throw the anchor, and if we're lucky, friends nearby will come alongside to tie up. Kayaks come off the roof, fishing poles cast off to coax up a halibut out of the deep (yes salmon fishermen eat other fish too), a salmon is filleted, and we head to the beach for a campfire. Stories from home, rumors from the fishing grounds, and latest news from beyond the water are swapped around a driftwood fire and a potluck dinner. These hard-earned days are flavored with sea salt and smoky salmon, savoring what's left of summer and the endless sunlight.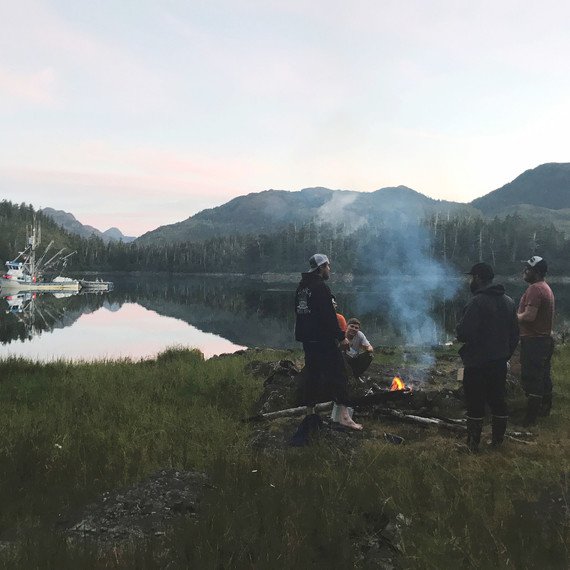 Follow Nelly and Michael's fishing season, they're  sharing their stories with us every Thursday here on marthastewart.com (As long as they're in cell range!)
Learn how to poach salmon: