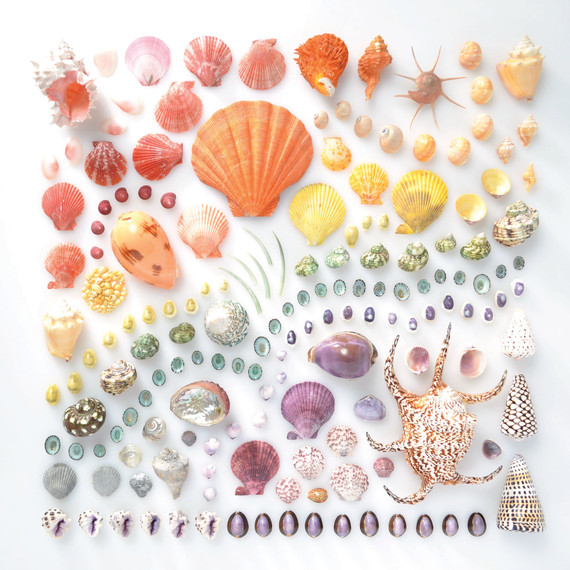 Don't ask Julie Seabrook Ream what her favorite color is, unless you want a complete spectrum of light bulbs... or leis, or Lucky Charm marshmallows. Since 2015, the Ohio artist has been creating rainbow-inspired photographs out of everything from berries to daisies, and the results are beautiful.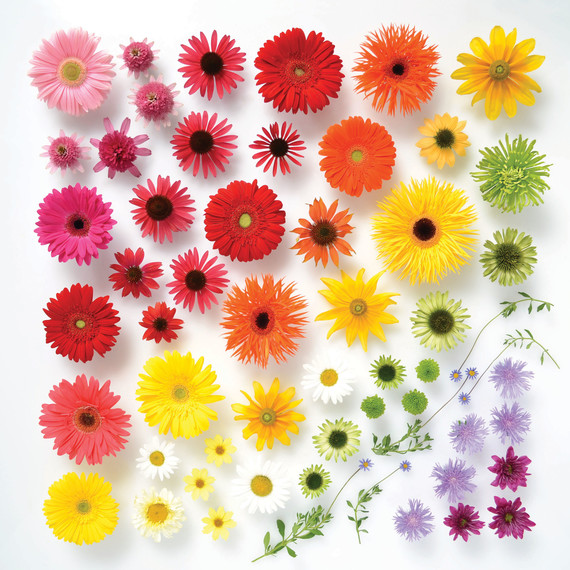 As a former art director, Ream has always had an eye for colors. But it was an afternoon game with her then 3-year-old daughter that sparked the rainbow frenzy. "She was at that age where she would ask 'What does mommy do at work?' so I explained to her what photoshoots were," Ream tells Martha Stewart Living. "Then, I had this idea that we could do our own mini play shoot. Eliza had her toy camera, and we started to look for rainbow colored things around the house." Ream and Eliza's first masterpiece — a color wheel of coloring pencils.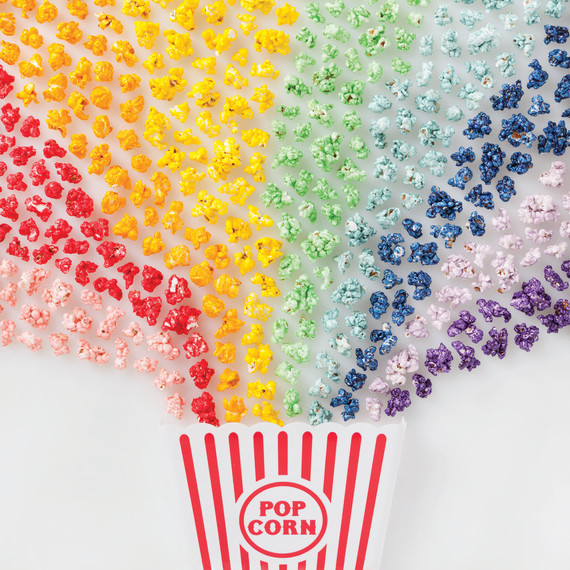 After that, the project idea took off. "We looked for more things we could make rainbows out of, like shoes in the closet or her stuffed animals, and started sharing the pictures on Instagram," she says. And while Ream admits she's always loved art and styling, it was the time she was able to spend with her kids — including 2-year-old Caleb — on these projects that really inspired her. "They're truly my endless sources of inspiration!"
[DIY: The Happiest Rainbow Balloon Arch You'll Ever See]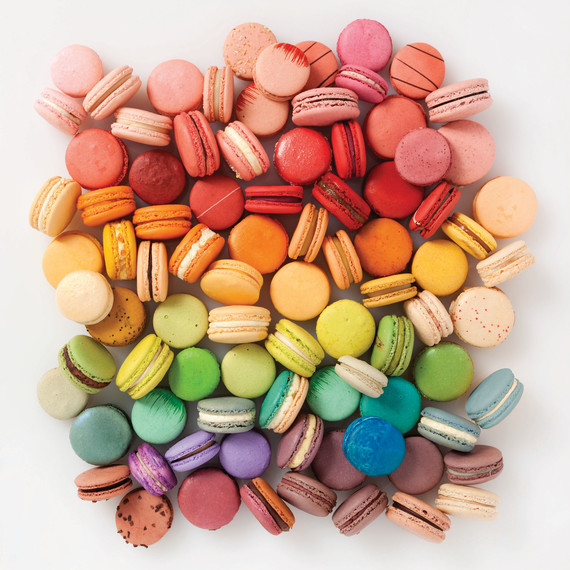 Since then, Ream has gone way beyond colored pencils. In her debut book, which she dedicated to her daughter,  "Encyclopedia of Rainbows: Our World Organized By Color," she devotes half the projects to rainbows found in the natural world — feathers, succulents, geodes — and the other half to the "built" world, including different currencies, ribbons, and book covers.
[WATCH: How This Jigsaw Puzzle Forms a Perfect Rainbow]
"You could say we have a lot of collections now," says Ream, describing her studio as filled with bins and jars, all "neatly organized, of course." Some of the items, she sells back to where she sourced them from, such as eBay or vintage shops; others, her family and friends make use of. "I turned a sticker collection into a framed gift for my friend's daughter who loves stickers. And after I photographed the rainbow of popcorns and vegetables, we ate them!"
Feeling inspired? Watch how to DIY these colorblock centerpieces — a fun way to brighten up any room: