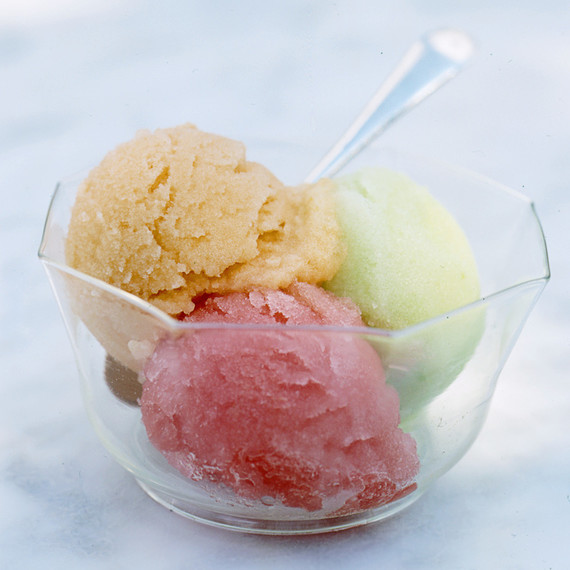 Summer is all about low-maintenance meals, and that includes dessert! When you don't want to turn on the oven or lug out the ice-cream maker, try this super-simple melon sorbet. Smoother than granita and even easier (no need to scrape the mixture regularly!), it's the perfect way to end a laid-back summer supper. You can make the whole sorbet in advance or just freeze the melon ahead of time -- either way, this frozen dessert is on the table in mere seconds. Plus, you can use any melon you like -- cantaloupe, honeydew, watermelon -- just make sure it's the ripest one you can find. Since melon is basically the only ingredient, it makes a difference! Minimal effort, maximum results -- everything a summer dessert should be.
(GET: Our Top 13 Summer Melons -- They're All Excellent for Making Sorbet!)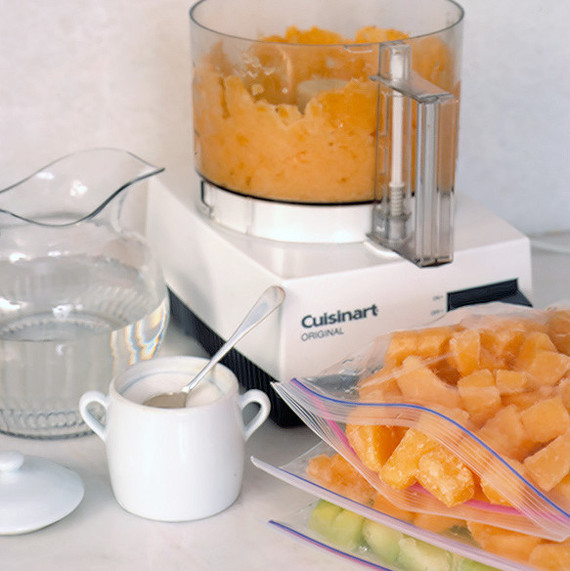 Directions 
Cube a melon and freeze it in a food-storage bag. When you're ready to make sorbet, place frozen melon in the food processor, and puree. You may need to add water to smooth. Add sugar to taste, and puree again. Serve immediately.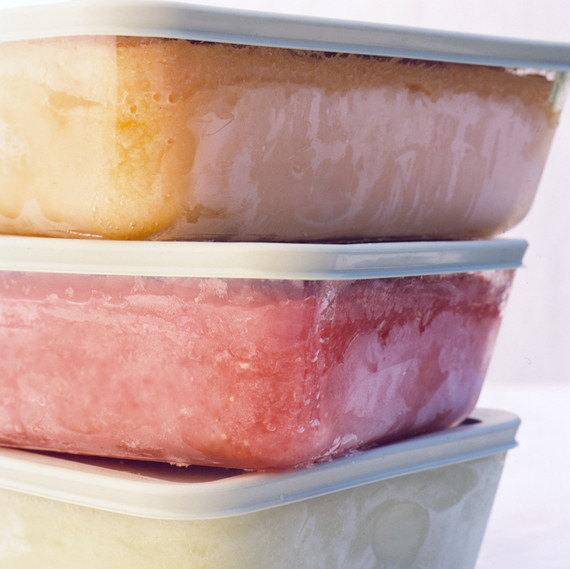 Make-Ahead Tip
Sorbet can be stored in the freezer in an airtight container up to 2 weeks.