Low cost wines don't have to be cheap tasting. The secret to finding excellent wine with a relatively low price tag is location, location, location! Wines from historically under-appreciated areas lead the way in proving you don't have to sacrifice quality for value. Shop for wines from these five fantastic regions.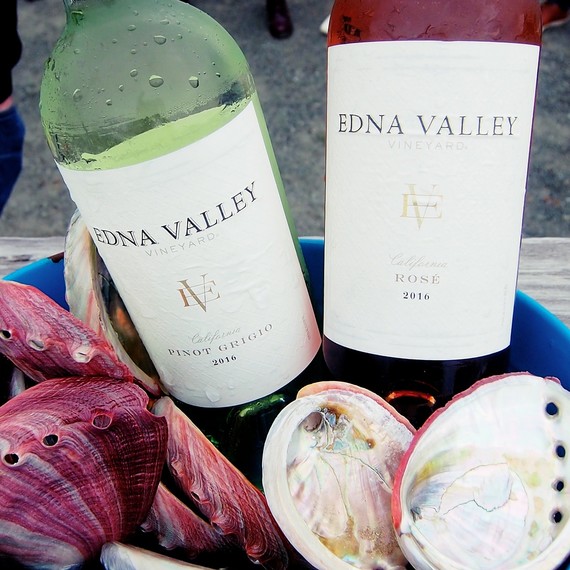 1. Central Coast, California
Move over Napa ... see ya later Sonoma. For delicious wines at great prices you simply cannot beat California's Central Coast. Nicknamed 'the Salad Bowl' because of the bounty of fresh produce grown there, this coastal region spans from Santa Barbara up to the San Francisco Bay and encompasses six counties with nearly 100,000 acres planted to wine grapes in about 360 wineries. The cooling influence of the Pacific Ocean makes for fantastic pinot noir and chardonnay. The relatively low cost of agricultural land in Santa Barbara, San Luis Obispo, Edna Valley and Monterey means that many young, creative winemakers who may be priced out of Northern California are setting up shop, making this an extremely exciting wine region to watch.
TRY: Edna Valley Vineyards Chardonnay, Rosé, and Pinot Noir (all $15)
PAIR WITH: Oysters on the Half Shell with Watermelon Granita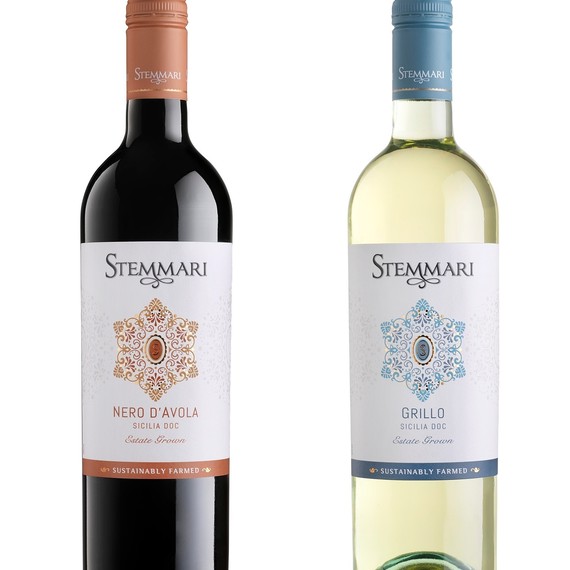 Sicily, Italy
A Mediterranean island paradise off the southern coast of Italy, Sicily has many gorgeous beaches, loads of fresh seafood, and -- somewhat surprisingly -- great wine. (Well, maybe not so surprising; this is Italy; where wine is just as essential to culture as food). Sicilian wine may not be as famous as Chianti or Brunello but the fact that these wines are still a well-kept secret is good news for budget-conscious drinkers; pricing hasn't caught up to Italy's more well-known wine regions. Sicily is an active volcanic island and the vineyards are built upon millions of years of volcanic ash and lava rocks. Look for wines made from indigenous grapes including Grillo and Nero d'Avola, which are delicious, fruity, and easy-going -- just like the Sicilian motto dolce far niente aka the sweetness of doing nothing. Grab an affordable bottle of Sicilian wine and watch the world go by.
TRY: Stemmari Grillo ($9.99), Stemmari Nero d'Avola ($9.99)
PAIR WITH: Caramelized Fennel, Celery, and Sardine Pasta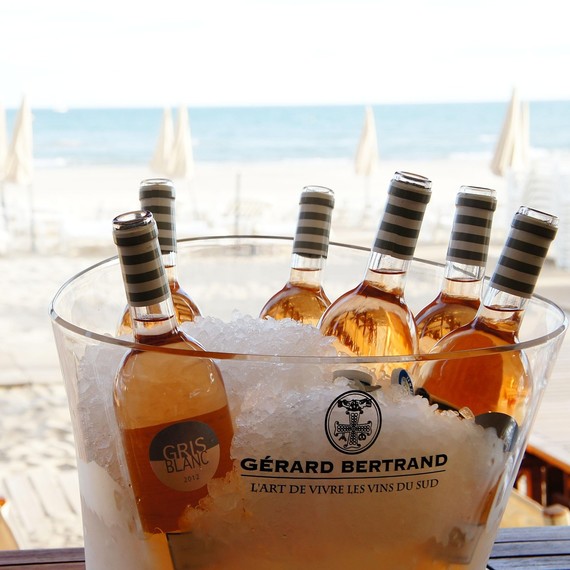 Languedoc, France
This coastal area of Southern France specializes in iconic French grapes such as syrah, grenache, and mourvedre. If you're a fan of rich red Rhône wines like Cotes du Rhône and Chateauneuf-du-Pape or the rosés of Provence, you will love the wines of the Languedoc. Appellations like Corbieres (KOR-bee-AIR) and Minervois (MIN-er-vwah) are incredible sources for rich, hearty, spicy reds with tons of minerality and complexity. The region is also famous for sparkling wine (the Cremant de Limoux was the very first sparkling wine made -- before Champagne) and dessert wine (the famed wines Maury and Banyuls are both from the region). The Languedoc really does have something for everyone. And because it's naturally hot, dry, and windy, the land lends itself perfectly to organic farming: the Languedoc is the largest source of organic wines in all of France.
TRY: Gerard Bertrand Gris Blanc Rosé ($12.99)
PAIR WITH: Grilled Tuna with Mediterranean Chopped Salad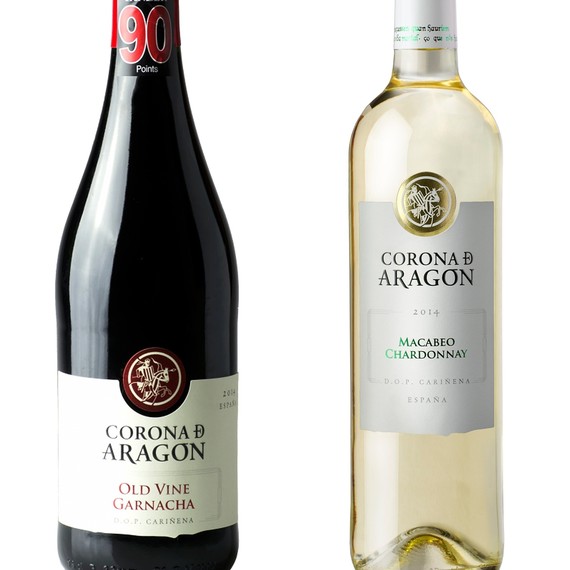 Cariñena, Spain
If you're a fan of medium-bodied Spanish reds like Rioja, do yourself a favor and check out the wonderfully inexpensive wines from Cariñena. This village is in the province of Zaragoza and its main industry is wine. Here they have cracked the code to producing exceptionally high quality wines with a low price tag. The whole area is comprised of co-op wineries, each owned by 300-400 small family farmers who grow fruit to provide in exchange for a share in the wine profits. Each Cariñena co-op has a technical director who is responsible for surveying these hundreds of small vineyards throughout the growing season and holding them to the highest quality standards in terms of farming of the grapes; the head winemakers then have a beautiful selection of fruit to choose from in blending the finished wines. It's an innovative system that makes amazing wines from small farmers accessible to budget-conscious drinkers. You will find reds and rosés from tempranillo, garnacha, and cariñena grapes, and whites from garnacha blanca, macabeo, and chardonnay.
TRY: Corona de Aragón Macabeo-Chardonnay ($9.99) and Corona de Aragón Old Vine Garnacha ($9.99)
PAIR WITH: Croquettes with Serrano Ham and Manchego Cheese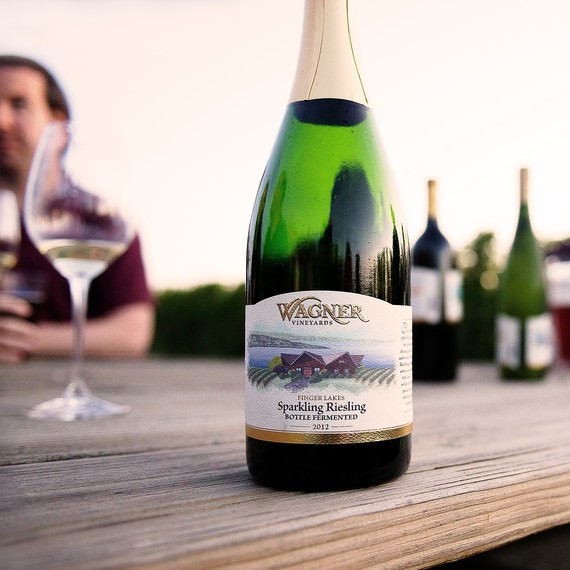 Finger Lakes, New York
With dozens of roadside farm stands, craft breweries, locally-owned distilleries, farm-to-table restaurants, and 130 wineries, the Finger Lakes region in upstate New York is quickly becoming a culinary destination. The grape of the region is definitely riesling -- and it's not all sweet! Cabernet franc and other reds like pinot noir and Lemberger are quickly gaining a lot of recognition here too. Due to the region's extremely cool climate, the wines are pure, fresh, crisp, and refreshing. Since this region was only established as an official AVA (American Viticultural Area) in 1981, the wines are still coming into the spotlight. If you want to support small, family-owned wineries there is no better place in the U.S. right now than the Finger Lakes.
TRY: Wagner Vineyards Sparkling Riesling, $19.99
PAIR WITH: Cornmeal-Fried Trout with Tomato, Sorrel, and Basil Panzanella