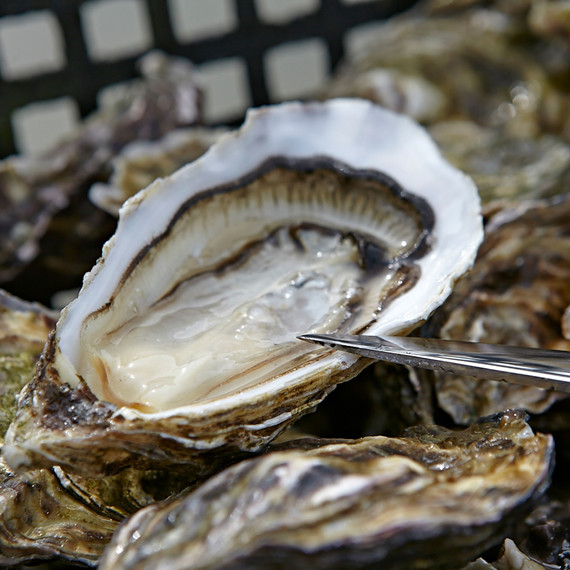 Shellfish enthusiasts rejoice. While vending machines were an innovation once reserved for soda, potato chips, and candy bars, in France there's now a refrigerated vending machine that dispenses fresh oysters all day, everyday. 
The creators of the vending machine, Brigitte and Tony Berthelot, are oyster farmers on Île de Ré, a small island off of the western coast of France, where they run an oyster farm and shop called L'Huitrière de Ré. They came up with the idea for the machine when they found that there was a demand for oysters outside of their regular business hours.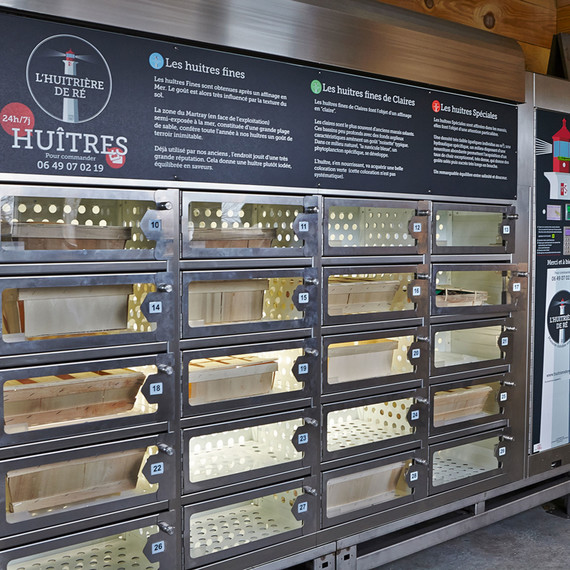 "We felt as though we were losing lots of sales when we are closed," Berthelot told Reuters. "There was a cost involved when buying this machine, of course, but we're paying it back in installments. And today, in theory, we can say that the calculations are correct and it's working."
With this machine, oyster fans can select from a range of oyster varieties and different quantitiess, order oysters via text, and enjoy add-ons like pâté or seaweed when they order in advance. Customers can expect to pay about $8 for a dozen oysters, which is the same price that they go for in the Berthelots' shop. The real pièce de résistance? The vending machine offers fresh oysters 24 hours a day, seven days a week. (Even if you don't necessarily think you'd want to eat oysters at 3 a.m., it's always nice to have the option.)
Of course, the prospect of getting your oysters from a vending machine anytime of the day makes it hard not to worry about food safety. The Berthelots restock their machine with oysters every day and sell the oysters closed, so buyers can be assured of the quality and freshness of the unconventionally sold shellfish. 
Perfect your oyster shucking technique with this tutorial: