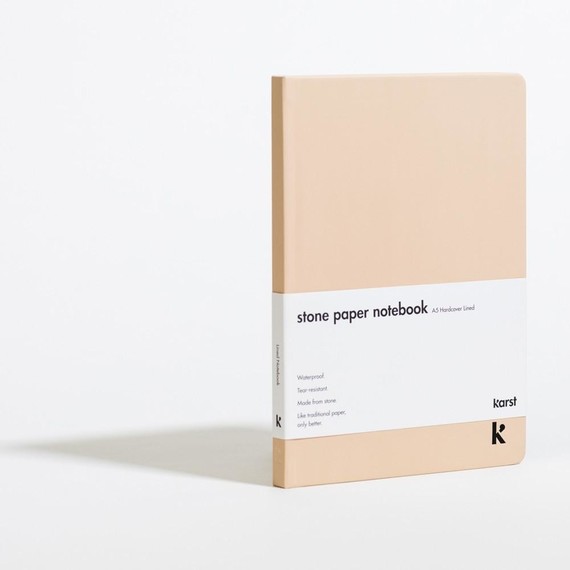 Do you know that the pulp and paper industry is the third largest industrial polluter in the United States? However, an Australia-based company is trying to change all of that. Karst Stone Paper is striving to break all stereotypes in the industry by changing the way paper is made and how we discard it.
The paper is made with one key ingredient — stone.
According to the company, "Stone paper is future-friendly, made from one of the most abundant substances on earth: calcium carbonate. What you're looking at is recycled — we repurpose waste stone produced by the mining industry and construction industry, crush it into a powder, and combine it with a non-toxic, recyclable binding agent to make stone paper." While Karst Stone says they don't use a single drop of water to craft the paper, the paper is also tear-resistant and waterproof. (Two things that we both thought were impossible with paper.)
[DON'T MISS: Watch How You Can Draw in Thin Air With This 3-D Pen]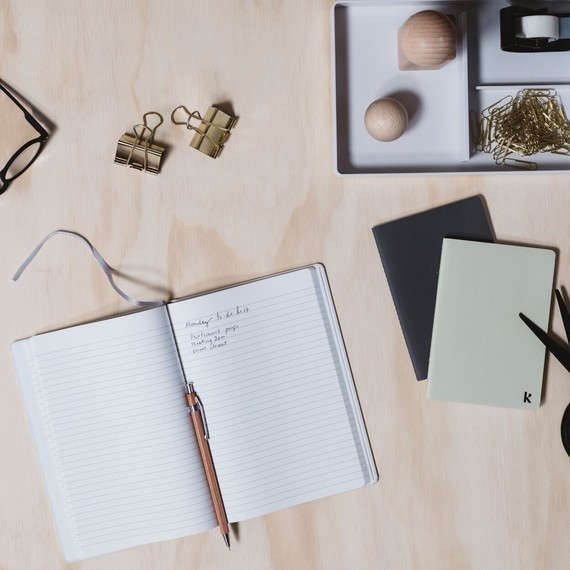 Even better news: You also don't need to go out and buy a special pen or pencil when using the product. Karst Stone guarantees that all writing utensils (pencils, pens, ballpoints) will be absorbed through the stone. Not to worry about making a mistake while scribbling something down, as it's completely erasable. Once you're done, just like normal paper, once you're ready to toss it out it can go directly in the recycling bin.
According to them, burning stone paper reduces it back to its original form of calcium carbonate (chalk powder), which, in turn, can be used as a filler in plastics. No harmful gasses are released when burning stone paper. Recycling regular paper perpetuates the wood pulp paper cycle because no paper products can be made from 100 percent recycled material. "Karst Stone Paper is safely broken down by nature as it is photodegradable and will be completely gone in 9 to 12 months if left in nature," they claim, "without the exhaustion of any harmful gasses."
With a starting price of $29.95 and a variety of colors, Karst Stone aims for individuality. Creating paper unique like each person who purchases the product. With the smoothest writing guarantee and a commitment to help save the planet, there isn't much not to love about this new invention. We can't wait until we get our hands on one of them too!
Want to learn more? Watch it in action: