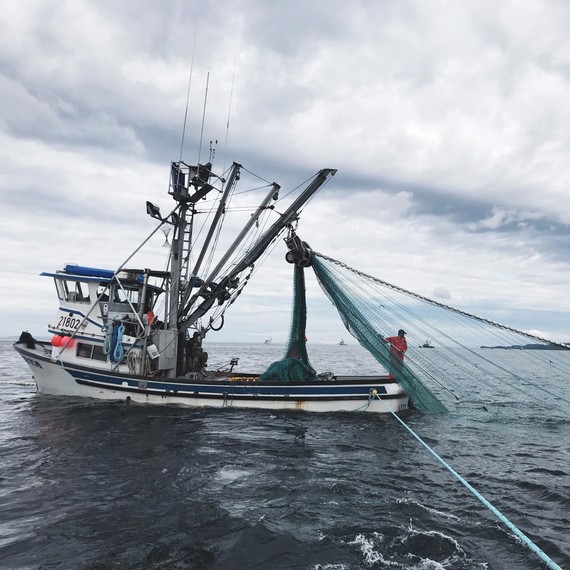 The pink salmon have pulled us off our gillnetter, the Pelican, and onto two different seine boats. Michael and I have taken jobs working as crew on for the month of August in pursuit of wild pink salmon in Prince William Sound. He's working on our friend's boat, the Keta. I'm back on my family boat, the boat I was raised on and learned how to fish.
New to Drifters Fish? Read Our Intro Post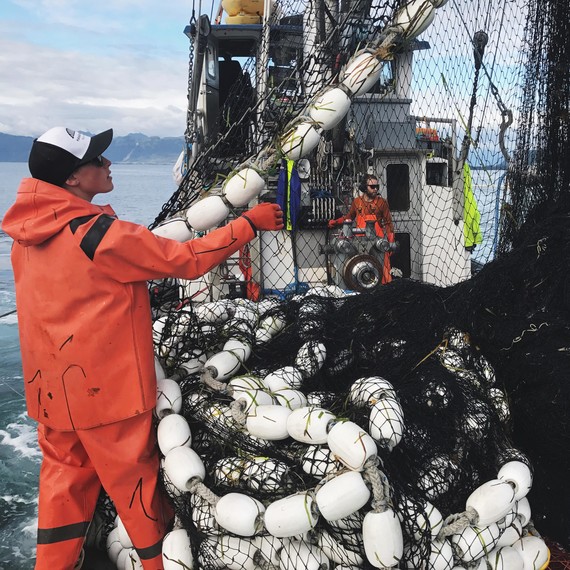 My dad has recently retired, and my little brother, Nate, now runs the whole operation, a 50-foot commercial fishing vessel called the Orion. I'll be working with a crew of three other fishermen, each taking a role on the back deck to bring the net and our harvest aboard.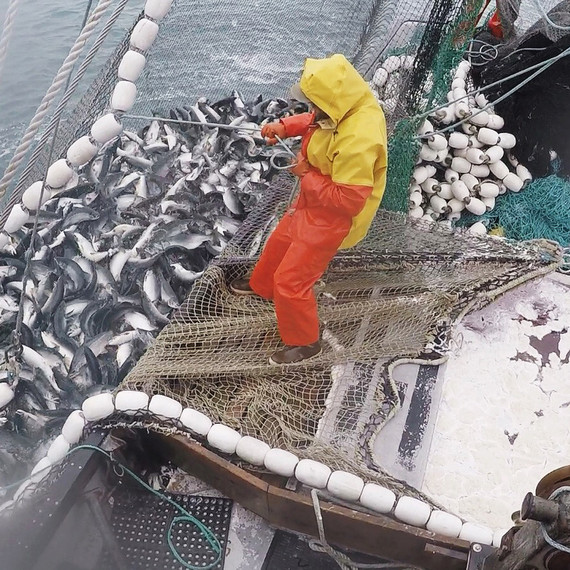 A seine boat functions differently than a gillnetter in quite a few ways. A seine is a fishing net that hangs in the water with the top suspended by floating corks and the bottom end weighted down. A small skiff pulls the net off the back deck and drives it in one direction while the boat drives in the opposite way until the whole net is deployed. The net spans about a quarter of a mile as it hangs in the water. We'll pull the net back together like a drawstring bag, capturing the schools of salmon we've surrounded into a net bag we'll haul onto the boat.
The pink salmon we're sustainably harvesting from Alaska's wild waters will feed people around the world. You can find this healthy protein on the shelves in your grocery store all year round packaged in cans or pouches, convenient to add to a salad or a bowl of pasta.
Get Our Pasta with Salmon, Broccoli Rabe, and Garlic Recipe -- It's Made with Canned Salmon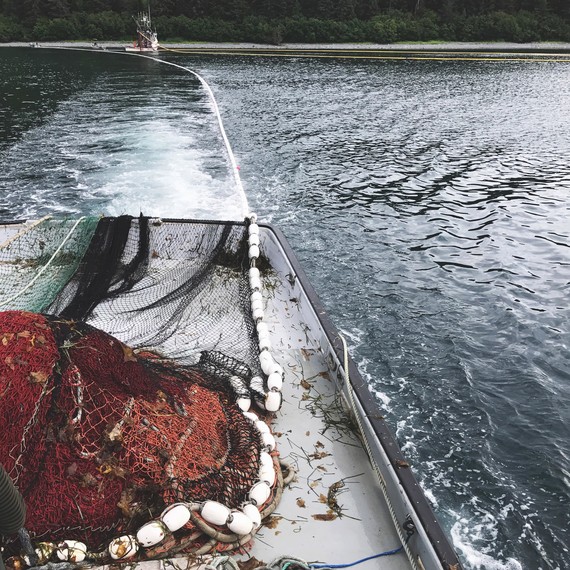 We'll be fishing far from home for the next couple of weeks, working in Prince William Sound in Southcentral Alaska. Surrounded by towering mountains and scattered with islands and inlets thick with forests and wildlife, this a region protected from the storms and weather that howls in the Gulf of Alaska.
Following the pink salmon fishery will take us to remote corners of the district where communication is minimal, to places where glaciers wedged into rough, jagged mountains tower over us and gushing waterfalls spill out of cragged rocks into the ocean.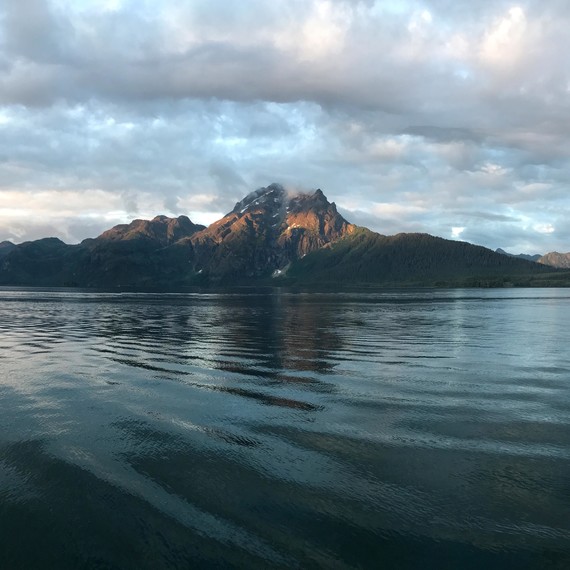 Follow Nelly and Michael's fishing season, they're  sharing their stories with us every Thursday here on marthastewart.com (As long as they're in cell range!)
Watch how to make this easy poached salmon and parsley salad: