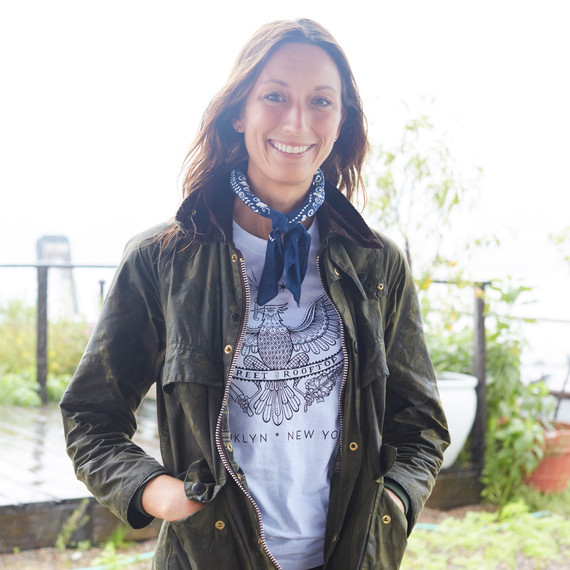 One visit to Eagle Street Rooftop Farm and you'll immediately understand why we have a girl crush on Annie Novak. Forget that she's traveled to South America to harvest potatoes in Bolivia or that she grows Calendula and keeps chickens and bees, but she's also irrevocably obsessed with Beyonce and just took up parkour.
We recently visited Novak at her rooftop oasis to talk about life on the farm, morning rituals, and some of favorite reads. 
On Her Work Uniform
Spending her days on a rooftop garden requires study clothes that are light, allow for movement, and you don't mind destroying. "I used to farm in skirts and dresses because it was the way I kept cool in the summer, but it was also the best way to get bug bites," notes Novak. Now, you'll likely find her in a pair of pants and her trusty Bogs boots. Being outside all day, she also worries about overexposure to the sun, "We live in a different time. We know more than we used to, so I try to keep my sun exposure to a minimum and wear long sleeve tops and lots of SPF on my face."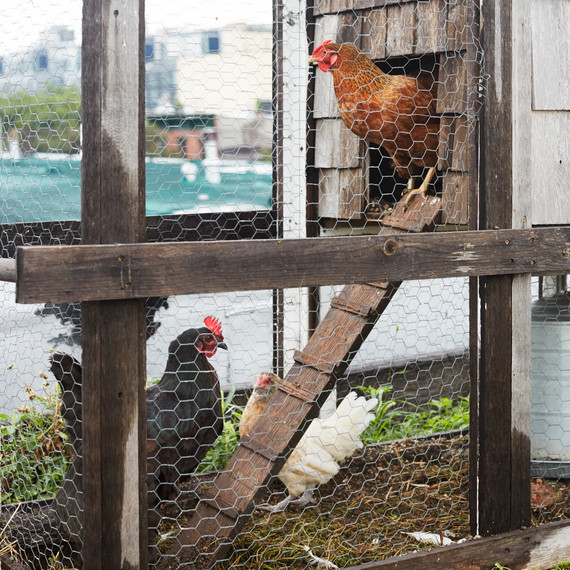 Her Morning and Afternoon Rituals
Novak states that she drinks water every waking moment, in addition to a cup of Earl Grey tea. While her go-to breakfast is usually a soft-boiled egg, she's not ashamed to admit that she eats some dark chocolate every other day. "You need chocolate once in a while," Novak says. By mid-afternoon, Novak has been up and working for roughly 12 hours. "If I can just spend 15 minutes stretching, I feel rejuvinated."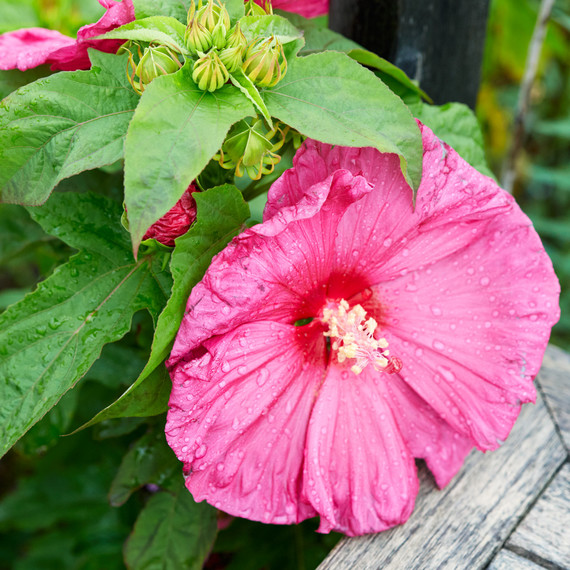 On Her Beauty Routine
"I have been wearing CoverGirl Waterproof Mascara for as long as I have been wearing mascara. I'm a loyalist," Novak states, "I also really like Burt's Bees Lip Balm." She keeps everything else pretty simple, noting that sun protection and a healthy attitude is her everyday essentials. 
"My mother really chides me for not wearing my hair down more because that's the whole point in having long hair," remarks Novak, "But, I wear it up every single day and I have a version of a French twist using two long barretts I made up when I was 15 and I just stuck with it."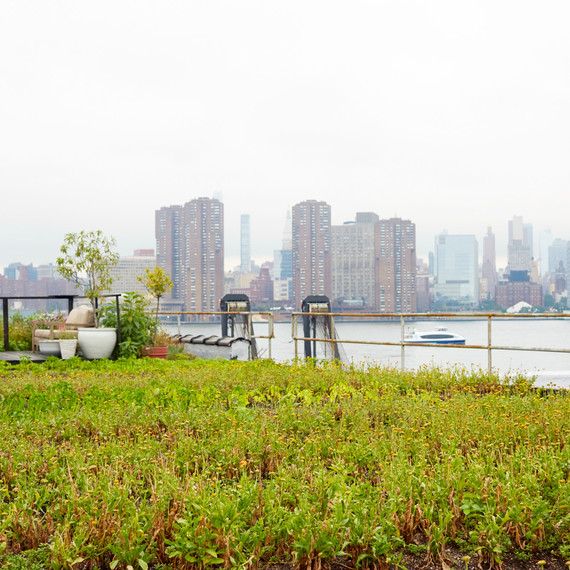 On Her Home
While she spends her days in full-on sun, her home actually doesn't get a lot of light. "For me, it's really nice to come home to an enclosed nesty space and a quiet zone," says Novak.  The low light and cozy atmosphere Novak has created also helps her sleep, which is her number one priority when at home. "It's a Novak family tradition to get almost no sleep at night. My sister is a doctor and works nights, so we're all really good at existing on just a few hours of sleep," laughs Novak.
Novak treasures everything she has in her home. "There was a seven year period where I had no winter and every country I went to I would meet fellow farmers and pick up textiles, spices, or other things that made their country or their home feel special to them. So my house is an amalgamation of that -- there are a lot of really beautiful colors, objects, and fabrics throughout my home -- I'm very intentional about what I've curated. I don't really like stuff, so having things that matter to me is important. You can pick up anything in my apartment and there's a beautiful backstory or meaning behind each one," explains Novak.
She also explained that even her silverware was specifically selected for its weight since the heaviness of a fork or spoon affects the way Novak eats. "I know how much work it takes to create things. I grow food and I understand the number of hours that goes into each bite," imparted Novak. If she had to save one thing from her home however, it would be her bike. "It's my horse," jokes Novak, "I've personified my bicycle."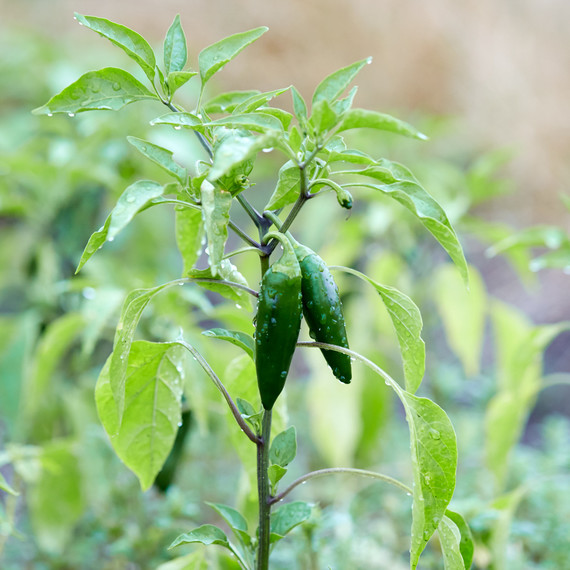 On What Every Home Should Have
Having traveled the world both for pleasure and work, Novak finds that the homes she loves the most have good tables. Novak herself has a large wooden table -- a classic entertaining table -- and it not only has become a focal point in her apartment, but she summizes that she spends more time sitting at her table than she does sleeping. Although, she does think that every home should have a great bed where you can relax... maybe even sleep.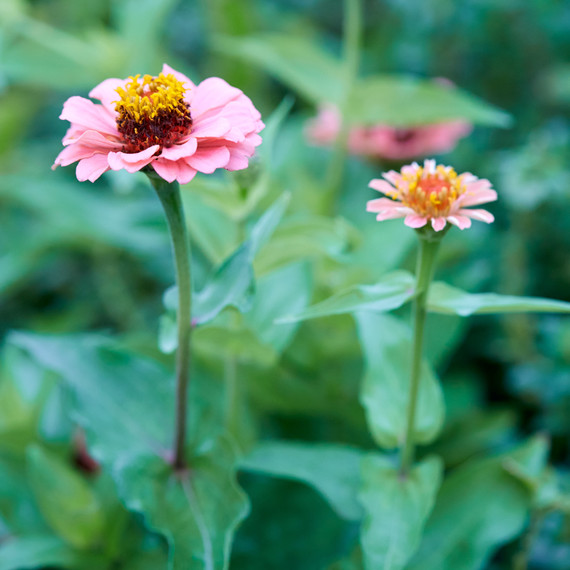 What She's Reading 
"I'm always reading four or five books at once," says Novak, "I'm reading "The Path Between the Seas" about the Panama Canal by David McCullough (Simon and Schuster, 1977). I also picked up my first Nora Roberts book because I wanted to see why people loved her so much. And, I'm also into this really interesting book called "Better Birding" by Brian Sullivan (Princeton University Press, 2015) -- it's a really neat way to approach something I thought I understood."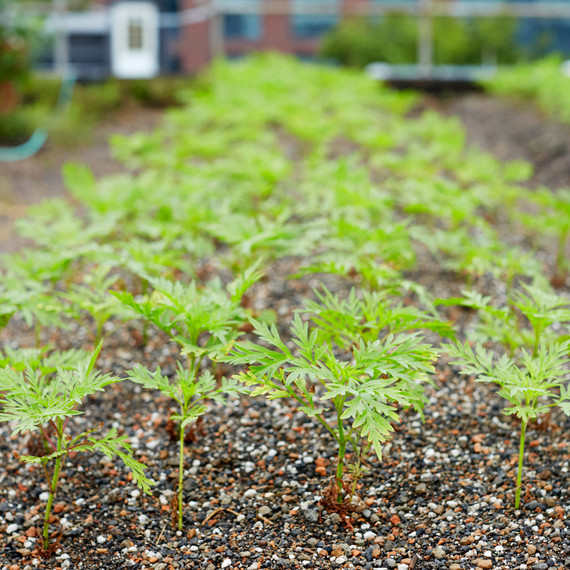 A Few More Musts
Gardening Tool: Bow rake -- it's ergonomically pleasant and reminds me a lot of canoeing.
Pantry Staple: Spices. Anything I cook is going to come from the farm, so it's a way to make eating kohlrabi for the 25th time appetizing.
Favorite Meal to Serve Guests: Anything fresh is going to be good, but people are the most pleased when it's a fresh tomato. Even when kale or parsley have their moment, it always comes back to tomatoes.
Favorite Movie: "Paper Moon" and "Days of Heaven" because both are very old-school narratives and they're sweet.
On Her Playlist: Just Beyonce. That's it. 
Take a look around Eagle Street Rooftop Farm: