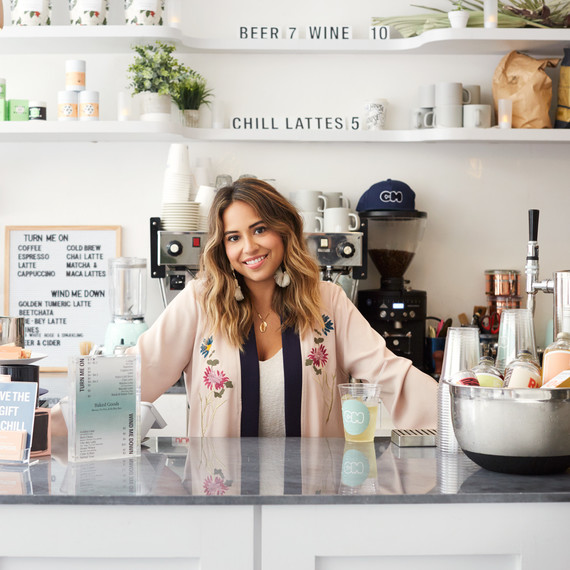 Chillmaster, beauty junkie, and girl boss Cyndi Ramirez is just as skilled at relaxing as she is running her own business. And when your profession is to help the stressed out unwind, you understand how massages, manicures, and matcha all make sense in a world together.
We recently visited Ramirez at Chillhouse to talk about her style inspirations, beauty secrets, and her top three travel must-haves.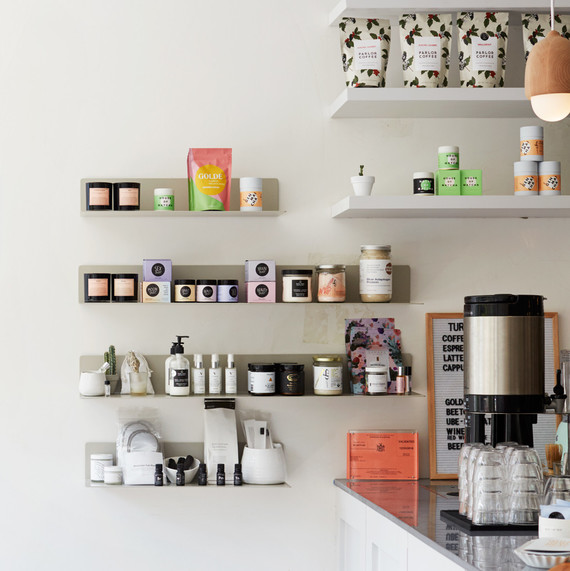 Ramirez founded Chillhouse (149 Essex Street, New York City) -- a cafe-meets-spa -- earlier this year with the goal of helping New Yorkers escape the daily grind. If you do need to stay connected while decompressing, however, there are plenty of outlets and tables to set up your laptop and respond to emails.
The space is set up by the varying degrees of relaxation required to help you chill. When you first walk in, the cafe greets you with a menu that boasts drinks to turn you on, like lattes and cold brew, or ones to wind you down -- think golden turmeric lattes and glasses of wine. You're also able to order "chill" bites, which include seasonal yogurts, grain bowls, and toasts.
As you move through the cafe, there are manicure tables and an enviable wall of nail polish colors tucked behind a glass door. Walking even further back, the noise from the cafe drifts away as you near the massage rooms. Ramirez has also curated several buy-to-chill products, ranging from Sakara Probiotics to Binchotan Eye Masks.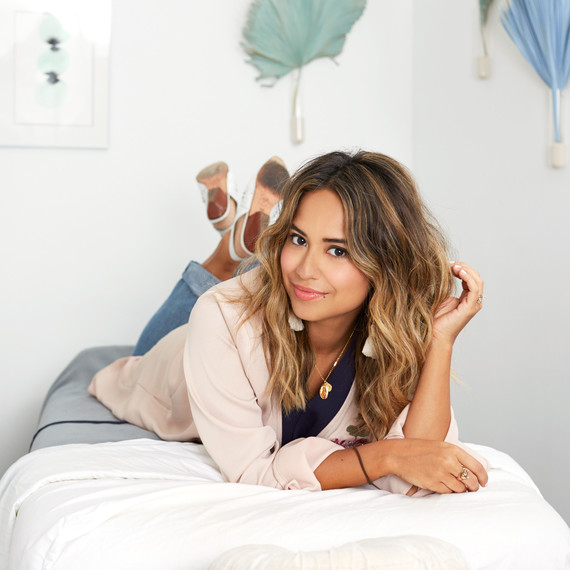 On Her Personal Style
When we first met up with Ramirez, she was wearing a long light pink kimono (a recent find from Topshop), Grlfrnd jeans, and a great pair of white cowboy-inspired flat ankle boots she picked up from Closet Case Vintage in Nashville.
"I am inspired by what I see when I'm traveling. My style is definitely eclectic and a little mixed." Ramirez says on how she gets dressed for work every day: "I always try to incorporate something that catches my eye -- a standout piece -- with each outfit." She continues, "I don't have a specific style. I go from feminine to sporty to business casual all depending on what I'm doing that day." When it comes to shopping, "I really love my neighborhood," says Ramirez about her Lower East Side digs. "There's Reformation, which is a must these days, and Frankie Shop right on Ludlow, and both tend to be my go-tos when I'm looking to pick up something new."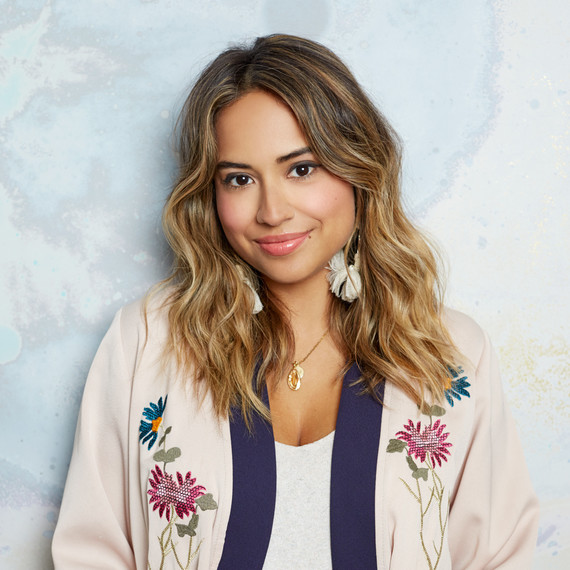 On Her Beauty Routine
Going for a clean and fresh look, Ramirez starts her morning with a Glossier SPF, then uses Marc Jacobs Under(cover) Perfecting Coconut Face Primer, and swears she can't leave the house without a generous application of MAC Studio Face and Body Foundation and a few swipes of Nars Orgasm Blush. While those are her staples, Ramirez has a few other favorites. "I'll layer in an eye cream, like Fresh Black Tea Age-Delay, or more recently I've been obsessed, with Bite Beauty's The Multistick." When asked about her go-to nail color, she said that she usually picks a white or light base and then goes crazy with the nail art. "I have to represent Chillhouse, so the more nail art the better," says Ramirez. Chillhouse is known for its instantly Instagrammable (and sometimes museum-worthy) nail designs.
Her trick to skin that looks ageless, moisturized, and glowing? Water and a careful curation of vitamins and supplements. "I'm a true believer that what you put into your body is what you'll get back," says Ramirez. She also swears by 111SKIN Bio Cellulose Facial Treatment Mask, which is an essential part of her nighttime routine.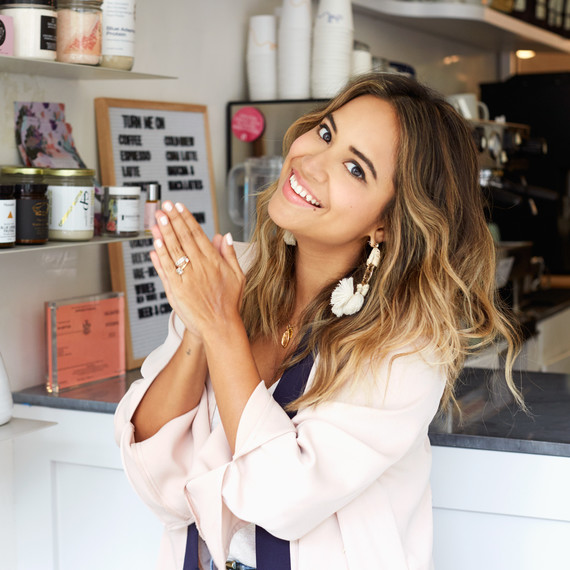 On Traveling
"I try to get away every other month or so even if it's just for a weekend," Ramirez says about her love of exploring. No matter the time of year, she always brings an oversized White and Warren cashmere scarf because it works just as well for cool nights as it does inside with the air conditioner on. Aside from diligently drinking water on flights, she also packs Caudalie Beauty Elixr to help perk up and moisturize dry skin. Also a must? A great travel steamer. "I can pack what I want and I'll always look polished," Ramirez says of liking to bring delicate fabrics and things that wrinkle easily.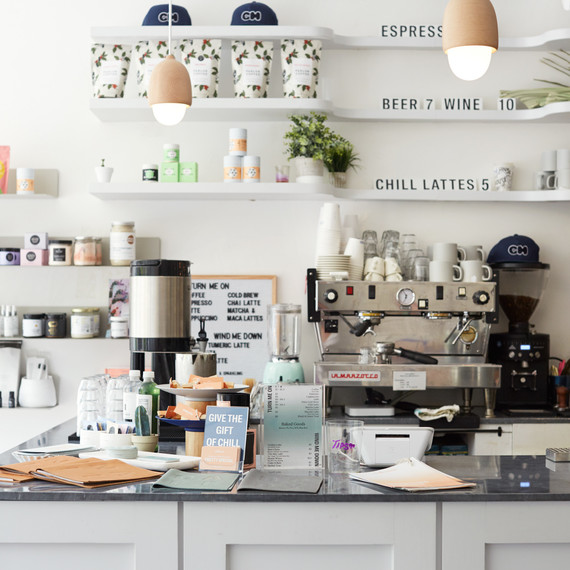 On Her Home
"We have an artist friend who was gracious enough to lend us artwork indefinitely," jokes Ramirez. "They are really powerful and we have one in our living room and the other in our bedroom." While she works out of her living room most mornings, her bedroom is her sanctuary. "It's the one place at home that's really chill. I love our pillows, blanket, and mattress. They all work together to get me into this super relaxed state," Ramirez says. 
Learn more about Ramirez's wellness philosophy: