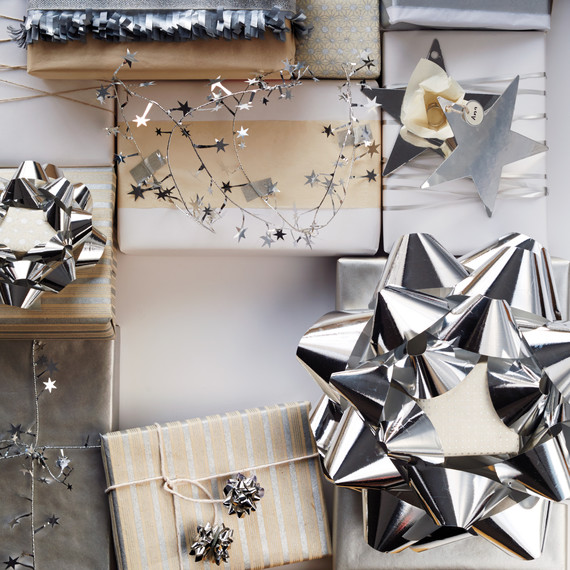 Even we'll admit it: Picking out that perfect present for a special person can be a tricky (and tiring) thought process. You want your gift to be unique, thoughtful, and useful, but the decision can be overwhelming for anyone. In fact, according to a recent study, gifting doesn't have to be worrisome. Why? Experts say you should "go with your gut" when shopping and gift prepping.
Carnegie Mellon University researchers discovered that buyers are torn when it comes to giving a sentimental gift or a superficial present. In the end, it was found that recipients really do favor thoughtfully handmade gifts. In other words, we want sentimental tokens of appreciation are opposed to something trendy. Don't be afraid to get a little personal when gift shopping. Julian Givi, PhD marketing candidate at the university said, "Rather than risking a strikeout, they go for the sure thing, when what recipients truly desire are sentimentally valuable gifts."
[FIND INSPIRATION: 15 Thoughtful Gifts You Can Make Yourself]
This is good news for crafty people not to mention those who love to experiment with fun gift-wrapping techniques. Perhaps, you have read the similarly new study about "companionizing"? Essentially, this study has found that if you buy a gift for someone that you've already purchased for yourself, the appreciation from the recipient is greater. The shared gift creates a bond (of companionship) between the buyer (you) and the receiver.
All in all, the next time the occasion arises for you to think about a gift for somebody, go with your gut. In reality, recipients want to feel special which can be accomplished by gifting something sentimental. =
Need some clever crafty gift inspiration? We have a slew of handmade gifts that will make any recipient happy.
Feeling inspired? Watch here for five simple yet thoughtful do-it-yourself gift ideas: