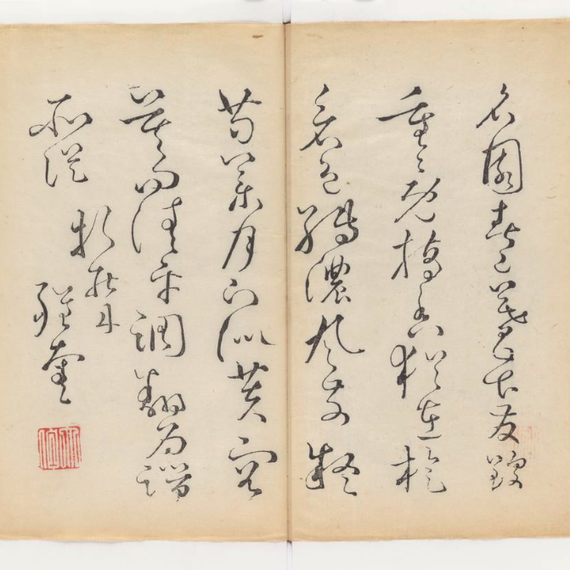 [DON'T MISS: The Teaching of Cursive is Making a Big Comeback in Schools]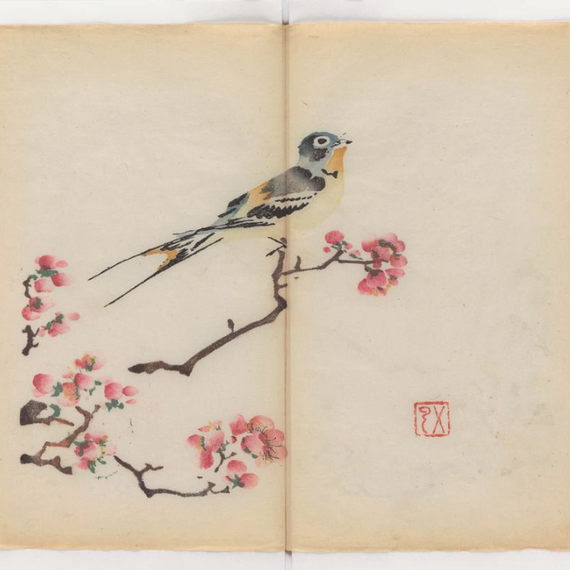 Truly, the rediscovery of this book depicts a blend of Chinese watercolor paintings alongside calligraphy. A fun fact to note is that The Ten Bamboo Studio Manual is the oldest "multi-color book" in history, circa 1633. Aside from the colorful birds, elegant fruit, pretty hand lettering, and of course, cherry blossoms, admirers should note that the paintings have a special technique called xylography. Xylography is a historical form of painting known to certain parts of Asia where the printed letters were carved from woodblocks. Crafters will notice that xylography is similar to the process of stamping.
[TRY THIS: Indigo Block-Printed Linens]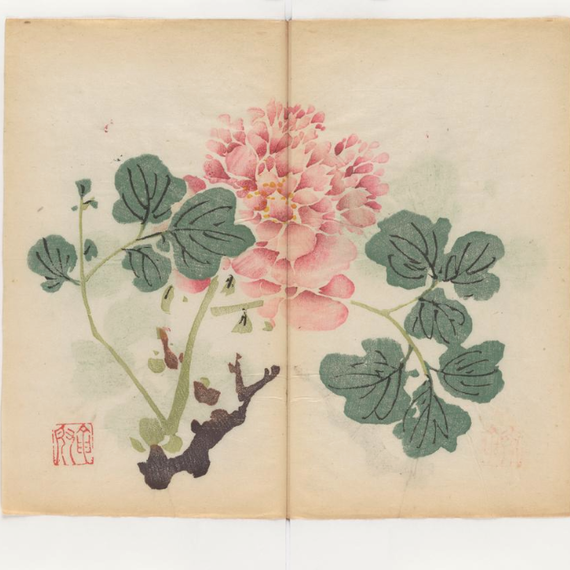 This particular form of painting (also referred to as douban) was made famous by Hu Zhengyan. Much like a stamp's effect, xylography works like this, "The method involves the use of multiple printing blocks which successively apply different colored inks to the paper to reproduce the effect of the watercolor painting."
The book's images portraying plums, birds, orchids, bamboo, and more are arranged by subject. Of course, the watercolor images alone would suffice, but most images are accompanied by the text from the woodblock technique. What's even more interesting is that the majority of the text forms a poem of some sort.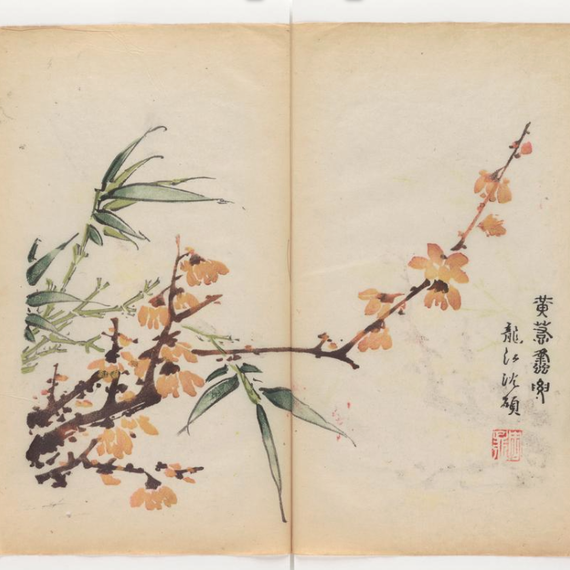 While many will enjoy the oldest multi-color book digitally (roughly 300 pages), the original copy is safely kept at the University of Cambridge. Why not click on over and see for yourself?
Feeling inspired? Why not try using watercolor craft paints and stencils: