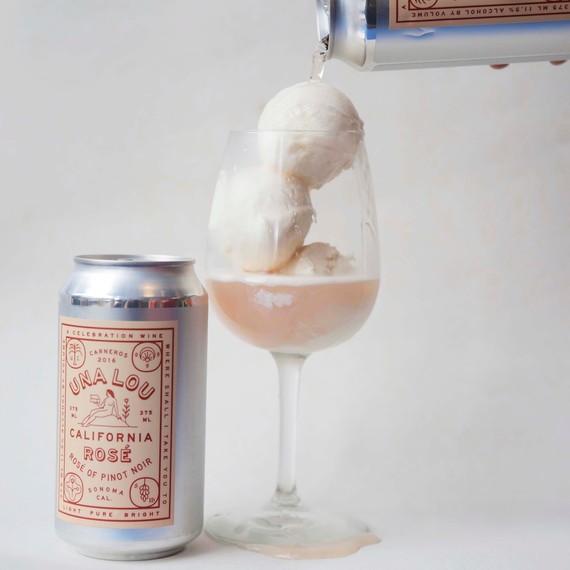 1. Indulge in a Rosé Ice-Cream Float
Just when we thought the rosé craze couldn't get any bigger, Smitten Ice Cream has created a luscious rosé-infused ice cream, made with Scribe Winery's Una Lou Rosé. Of course you can eat it right out of the carton, or scooped into a cone, but truly our favorite is to top it with -- what else -- more rosé in a refreshing and boozy ice cream float!
Ready for More Rosé?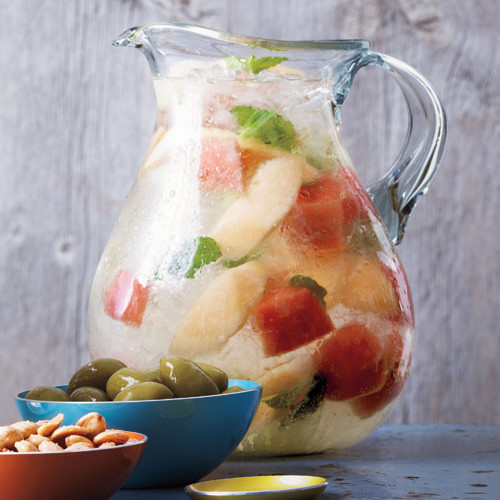 2. Try a Fruity Sangria
A favorite for al fresco drinking, sangria is a great way to enjoy wine in the summertime. Combine a little brandy, fruit of your choice, some fresh herbs, and whatever wine you like: the combinations are endless. Get creative, have fun trying different ingredients. Need inspiration? Cool summer whites like vinho verde, albarino, or riesling are perfect for Melon Mint Sangria. Juicy reds like merlot, garnacha, or Beaujolais are delicious in Plum and Pineapple Sangria.
Get our Sangria, Summer Punch, and Cooler Recipes -- They're Guaranteed to Refresh!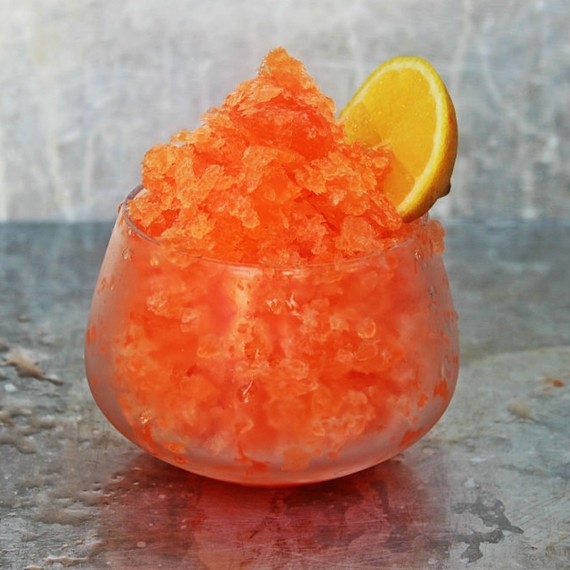 3. Make a Wine Granita
A cool, fruity summer dessert classic, granita is even better when you add your favorite wine. A crisp sauvignon blanc is delicious when transformed into a Tarragon and White Wine Granita. Juicy reds combine harmoniously with citrus zest for a not-too-sweet Red Wine Granita.
Natalie Migliarini, Founder of Beautiful Booze, has turned summer's most-Instagrammable cocktail, the Aperol Spritz, into a granita that's so right for summer entertaining: "It's the best way to enjoy it because you are able to batch it up for a party and the flavor doesn't get diluted by the ice." she explains.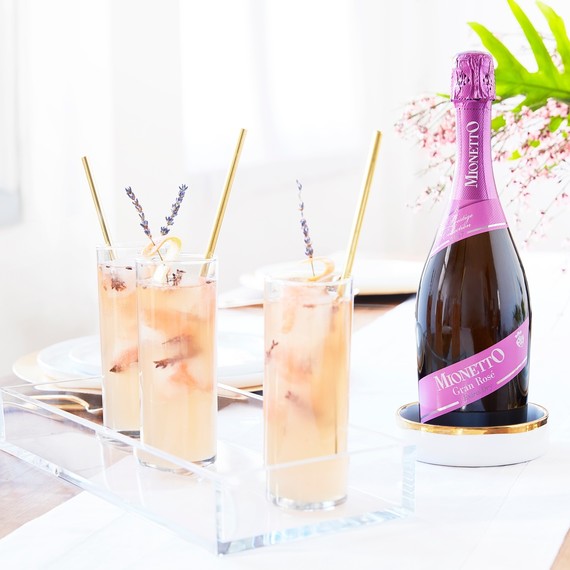 4. Mix Up A Prosecco Cocktail
Not just for brunch anymore, prosecco has graduated from an essential ingredient for your mimosa into a staple of our bubbly repertoire. Of course this Italian sparkler is wonderful sipped solo, but have you explored it as a cocktail component (beyond that mimosa!)? Adding a dash a fresh fizz that makes any drink more festive. Justin Noel, mixologist for Mionetto Prosecco, recommends combining gin, grapefruit, and lavender syrup along with sparkling rosé in his Lavender Blush cocktail. A sprig of lavender is a romantic garnish that takes it to the next level.
Learn More About the Wonder of Prosecco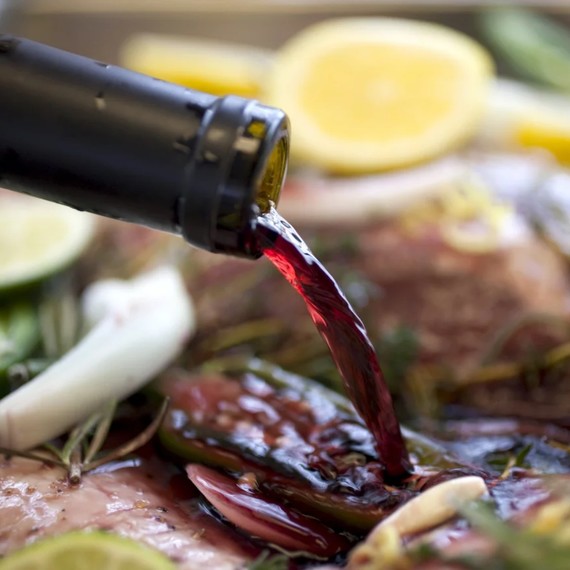 5. Take Your Grilling Up a Notch With a Wine Marinade
Grilled flank steak is fabulous when prepped with a wine marinade, so are many other cuts of beef, pork, lamb, and chicken. A marinade is a combination of acid, oil, spice, and herbs, and usually you'll see recipes with vinegar or citrus as the acid component -- but you can absolutely sub in wine. Two parts wine to one part oil is about the right proportion; add some savory herbs like rosemary (or aromatics like shallots and garlic) to taste. A little salt and pepper for the finishing touch, and you can marinate your steaks overnight. The depth of flavor wine imparts will bring a succulent and unexpected twist to your taste buds! Zinfandel is a winner for a marinade but any medium-to-full bodied red will be delicious.
In Case There's Any Wine Leftover After You Grill, Try These Recipes
Classic Sangria, scaled up to serve a crowd, is just what your next summer cookout needs: