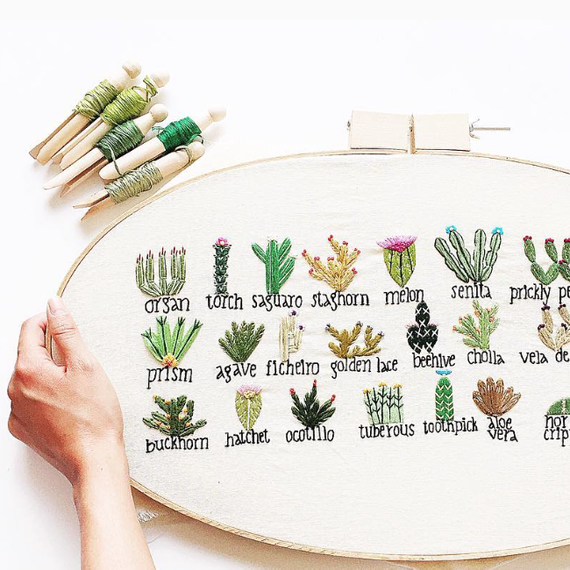 Imagine stepping into a garden of budding cacti, vibrant flowers in full bloom, and succulents of all kinds. Together, they make up the collective work of crafter Diana Ramirez of Yolish Designs. Ramirez is the creative mind behind these colorful hoops as she strives to send out positive messages and teach others through her nature-inspired embroidery.
Looking through Diana's shop (or her popular Instagram), it's no surprise that her designs are inspired by her Mexican heritage. Currently, Diana still calls upon the bright aesthetic of her birth place but stitches all her current designs from her new home of Las Vegas, Nevada. Her main goal is to inspire others through her hoops. 
[CHECK THIS OUT: This Embroidery is Bright, Colorful, and Brings Portraits to Life]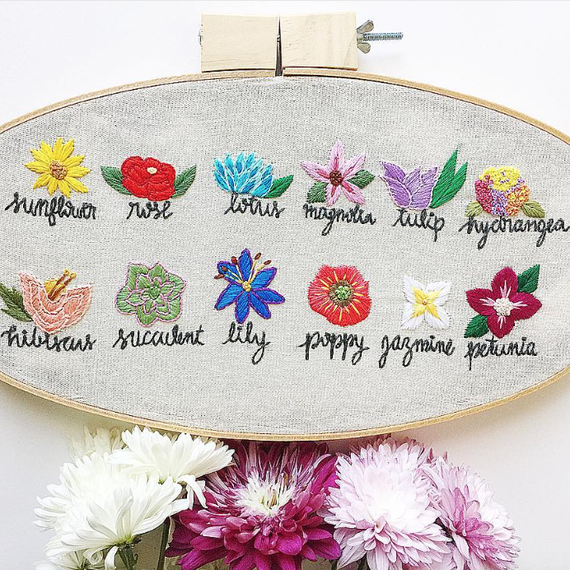 Diana shared a bit about her design process and inspiration exclusively with Martha Stewart Living. Here, she confessed what we all believed to be true — nature is her main muse. "I enjoy having plants at my small apartment, they are my main inspiration, to me they are essential and they make every single space beautiful," Diana says. "I love sketching floral pieces or cacti gardens and bringing them to life with threads and needle."
When it comes to transforming her sketches into hoops her technique varies. Diana says, "My technique always depends on how I imagined the piece since the sketch. I always try to focus on the details and the texture of each piece. I just let myself go with it." Diana admits that she mixes things up to keep her creativity fresh and her hoops unique. "This is one of the reasons why I enjoy embroidery, it gives you so much freedom and it is so versatile!"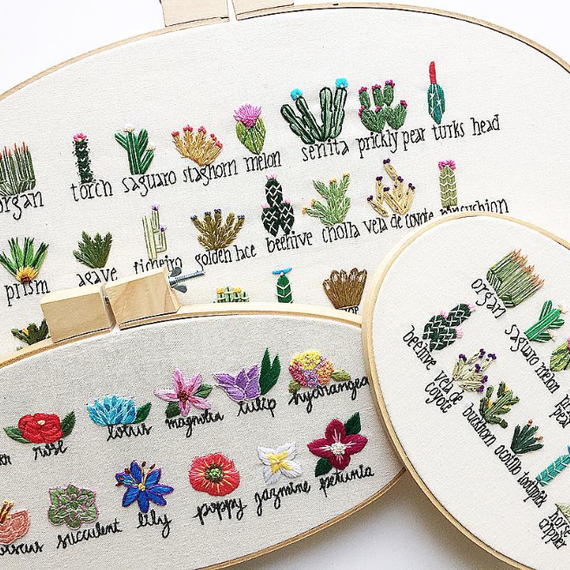 "Embroidery is something that I have done since I was about 8 years old back in Mexico and it was all because of my mom," she says. "I learned the basics and grew up practicing very often as my favorite hobby. It was until about a year ago that I gave it my own approach by making my original designs. I keep falling in love with this form of art every day while working in new pieces. Somehow, I have learned to express myself through it!"
If you love her nature-based embroidery as much as we do, follow her on Instagram.
Feeling inspired? Try your hand at this easy embroidery project: