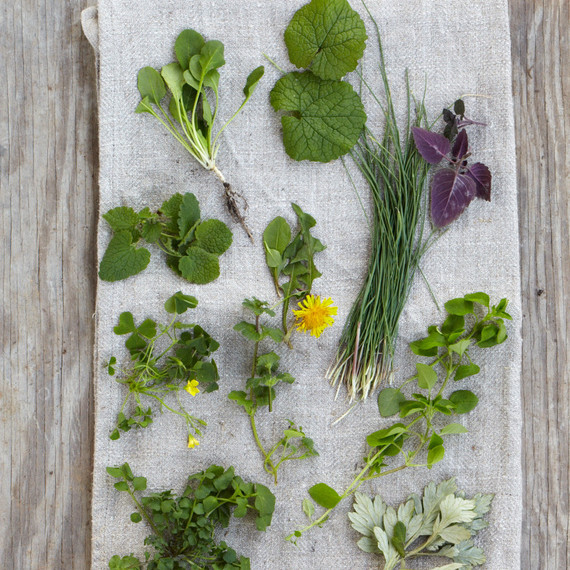 Sometimes Tama Matsuoka Wong's three teenage daughters would just like to take the direct route: "They always complain -- 'Can't we just drive there?' -- since I'm always stopping the car to look at some roadside plant," Wong explains. Despite her daughters' protests, her pit stops have led to a thriving career.
Fueled by morning-show appearances and the book she coauthored, "Foraged Flavor: Finding Fabulous Ingredients in Your Backyard or Farmer's Market" (Clarkson Potter, 2012), Wong's star is rising. Her approach differs from that of her cohorts who focus solely on exotic ingredients, since she prefers using plants that the average person could discover in her yard or nearby field. Some might even call them weeds.
(TRY: Making Tama's Wild Herb Ravioli)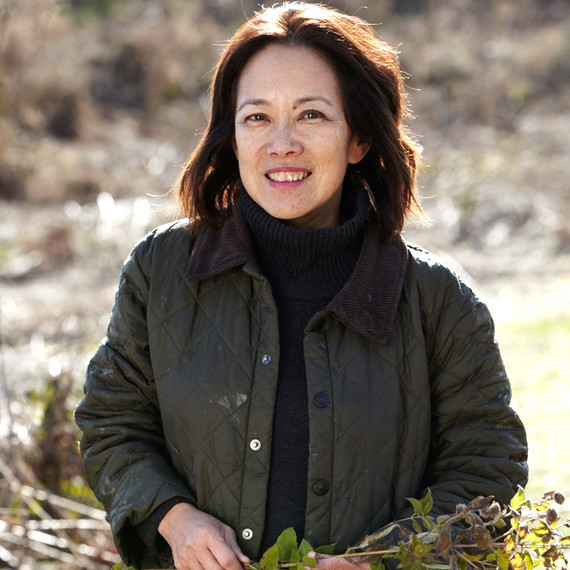 Before becoming the prime forager for New York City restaurateur Daniel Boulud in 2006, the 54-year-old Wong had nothing to do with the professional food world. She worked for years in Hong Kong in corporate securities before returning in 2001 to her native New Jersey, where she and her husband had bought a 28-acre piece of land. "I made a vegetable garden, but I didn't have a lot of time, so I looked around to see what was growing by itself," Wong recalls.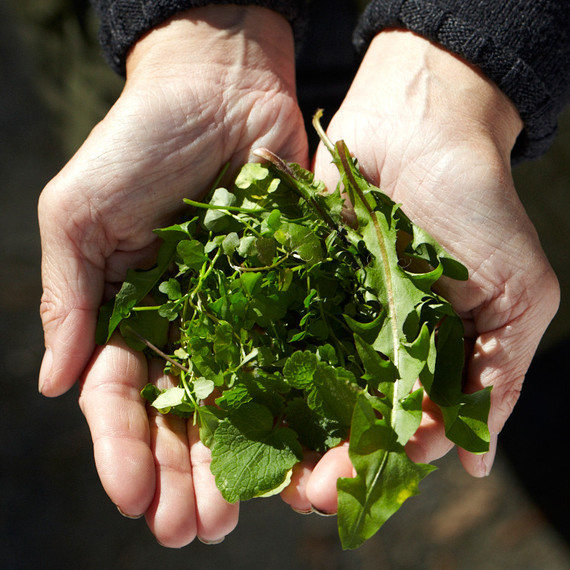 Influenced by a Chinese-American mother who read Euell Gibbons books and "made us eat dandelion greens from the yard," Wong is no stranger to the idea of straying from the garden when prepping dinner, and she rarely searches for the obscure or esoteric items some gourmets demand. Instead, she is inspired by what anyone can spot growing underfoot.
She forages from her own property, and as her professional foraging business has taken off (she works for several restaurants and a distributor), she's been venturing into lands owned by local conservation groups, which give her permission to pick invasive species like Japanese knotweed and broadleaf dock.
(COOK: Tama's Foraged Mugwort Soup -- It Works With Watercress Too!)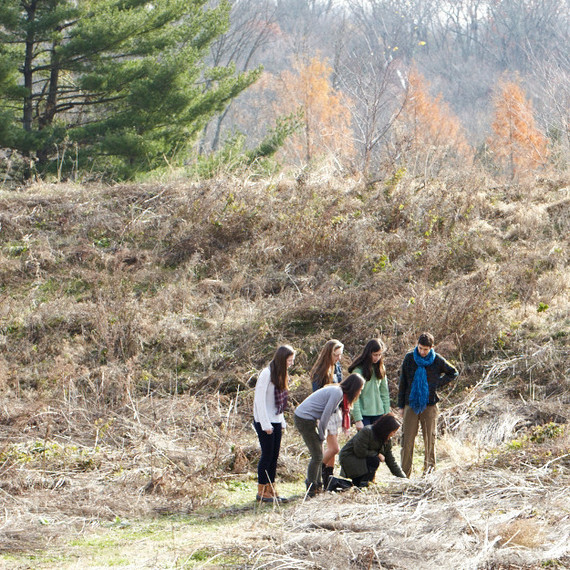 Last year, she started a program at Princeton Day School, which her daughters attend: "The teachers saw me picking mugwort and asked me to lead a class," she explains. Something of an eccentric figure to the kids -- some of whom affectionately call her the Onion-Grass Lady -- she leads them to find dozens of edibles in the underbrush, most surprisingly in early spring and fall, when the withered top growth looks unpromising and brown.
Her goal is to get kids to put down their electronic devices and get outside, but her broader aim is much loftier: "I hope the program will lead to a sense of land stewardship. If the kids know nature and love it, they are less likely to destroy it." Wong's methods must be catching on: "My girls used to think I was embarrassing, with all these weeds," Wong says. "But now they tell me that their classmates think I'm cool."