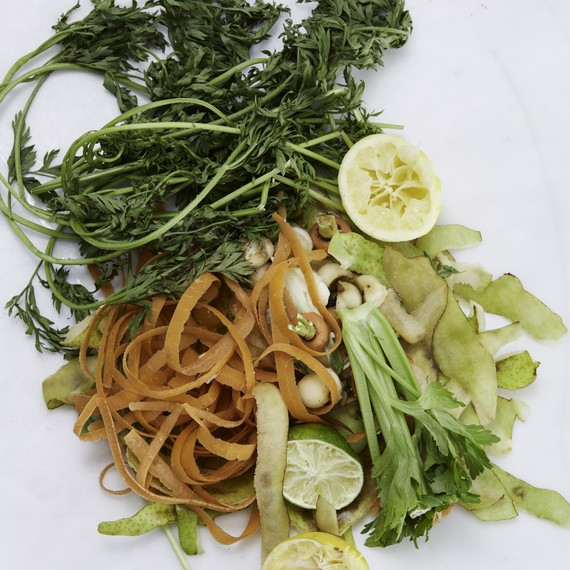 You're not imagining it -- the topic of food waste has been everywhere lately. From makers who upcycle food to cooking shows that spotlight scraps, fighting food waste is becoming more widespread (and we're totally on board). But how can you start reducing food waste at home? 
"Scraps, Wilt + Weeds: Turning Wasted Food into Plenty" is an inspiring new book that encourages looking at food in a new, less wasteful way. Written by chef and "Trash Cooking" pioneer, Mads Refslund, and expert forager and author, Tama Matsuoka Wong, the cookbook doubles as a handy resource for simple ways to eat and live more sustainably. 
"It's all in how you think about things," Wong tell us. "Often, food waste happens because we don't value food enough." Foraging is second nature to her, but as she explains it's by no means required for anyone who wants to help prevent food waste. Here, Wong shares some easy everyday ways you can reduce food waste right in your own kitchen. 
(LEARN: What Exactly "Sustainable Food" Means and How It Affects Us)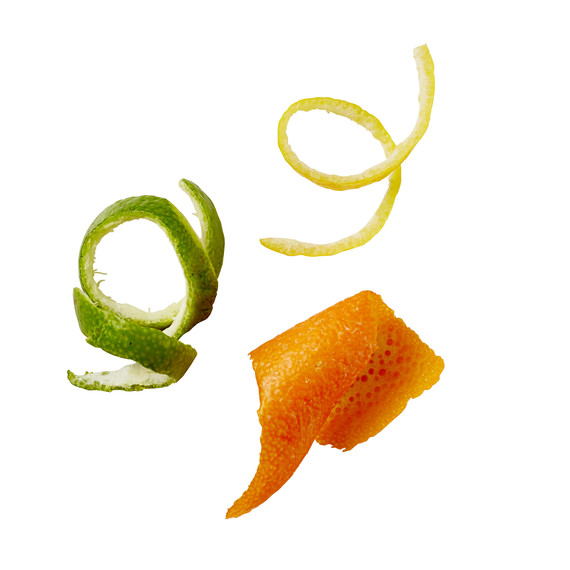 Reconsider Your Trash 
"Before you toss something, take a second to stop and think about it," says Wong. (In the book this is defined as "turn garbage into gold!") If there's an unusual odor, chances are the food needs to be nixed, but if it's simply beginning to wilt, Wong says consider holding off and using it. Try sprinkling wilted herbs on watermelon wedges, grilling, and topping with a vinaigrette. Scraps like peels and vegetable "butts" can be brined to become a tart topping for sandwiches and burgers.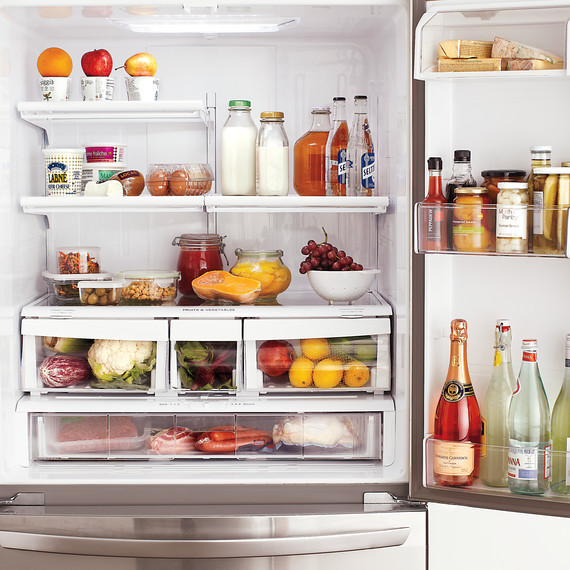 Shop Your Fridge
"Before you go out and buy more food, look inside your fridge," says Wong. The New Jersey native admits there have been times when it seems like her three teenage daughters and her husband all shopped separately and the fridge was full of duplicates. Especially in the hustle of weekday meal prep, fresh produce can end up hidden in crispers and forgotten, fated to spoil. Keeping an organized fridge is just one way to help preserve perishable food and let you see what's already in stock.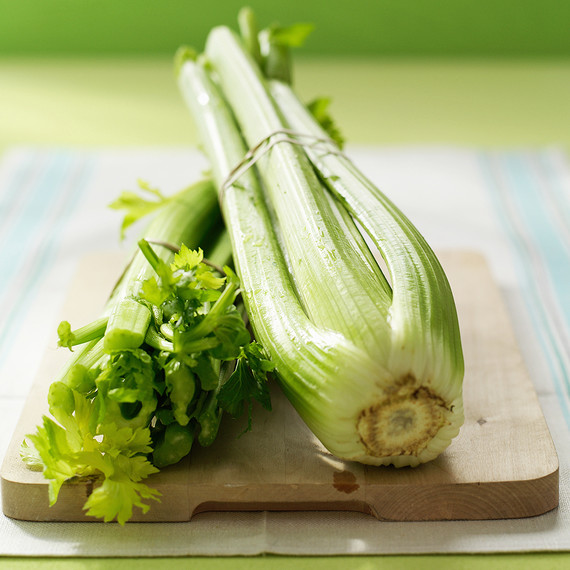 Stretch Your Ingredients 
Often after shopping for a specific recipe, you may you have leftover ingredients and aren't sure what to do with them. Wong suggests looking for simple ways to use up these leftovers. For instance, if you bought a bunchof celery for a dish that called for just two stalks, Refslund shares a recipe for butter-glazed celery bottoms, then suggests adding the vegetable scraps into a soup base, dicing into salads for extra crunch, or swapping the celery leaves in as a parsley substitute. 
Feeling inspired? See how to turn your broccoli stalks into a savory salad: