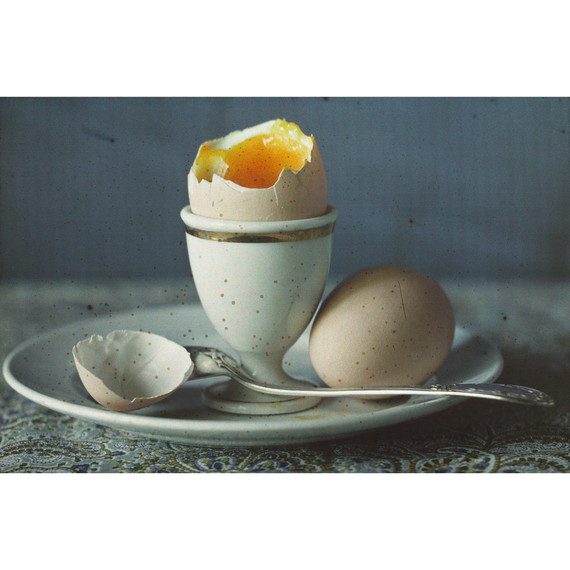 Search #foodie on Instagram and you'll find nearly 65 million results -- from tacos in Mexico City to heaping bowls of ramen in Sapporo, Japan to the humble cheeseburger in Los Angeles. Eggs are a popular insta-theme, but you won't find the image above on Instagram; it's the work of photographer Wladimir Schohin and is 107 years old. As Aperture foundation's new book "Feast for the Eyes" shows, our obsession with documenting food is nothing new: People have long loved to capture what they eat. 
"Ultimately, food is not only about literal taste, but also Taste with a capital T," writes curator Susan Bright in her introduction to the book -- "both the lifestyles we aspire to and the building blocks of culture itself." So, Bright reasons, photographs of food are like holding up a mirror to ourselves. 
(SEE: These Pre-Instagram Food Art Photos)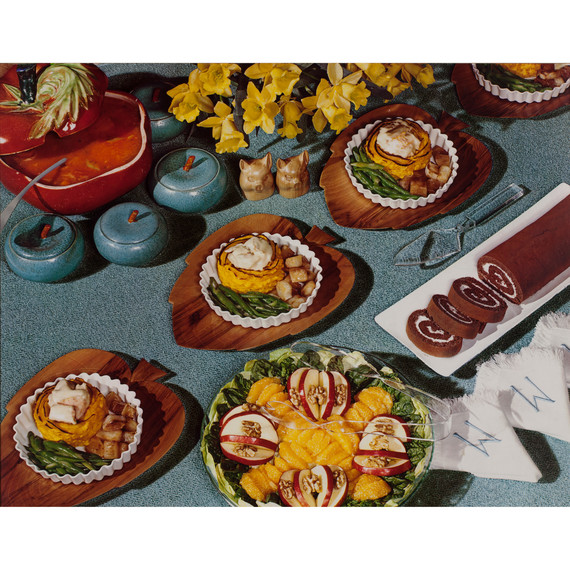 The book traces the photography of food from the 1860s to today and shows how food reflects trends and tastes through different eras. "Feast for the Eyes" includes images from supersaturated magazine advertising and editorial of postwar America. Tables abundantly laid with dishes of brightly colored food were captured by Nickolas Murray for McCall's magazine in the late 1940s. Murray's food photography captured the desires of American society as well as shaped how we saw food and drink at the time.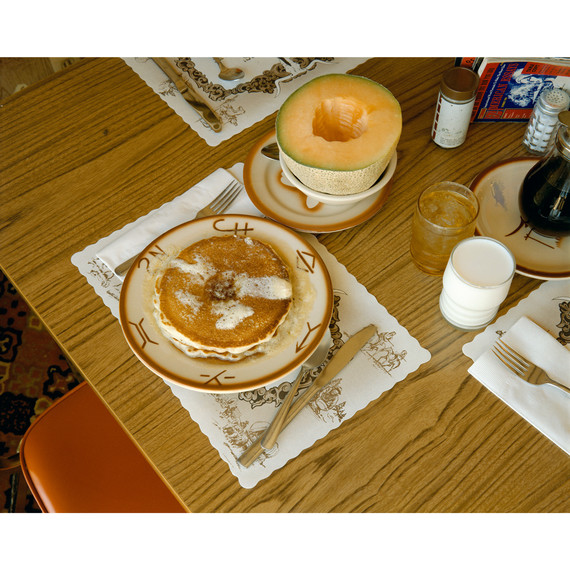 Sometimes we eat on the road. Stephen Shore's famous 1973 photograph of a stack of pancakes, an entire half of a cantaloupe, and a full glass of milk -- all neatly arranged on a paper place mat decorated with drawings of cowboys -- is pure Americana, and could easily be found on a modern food blogger's website.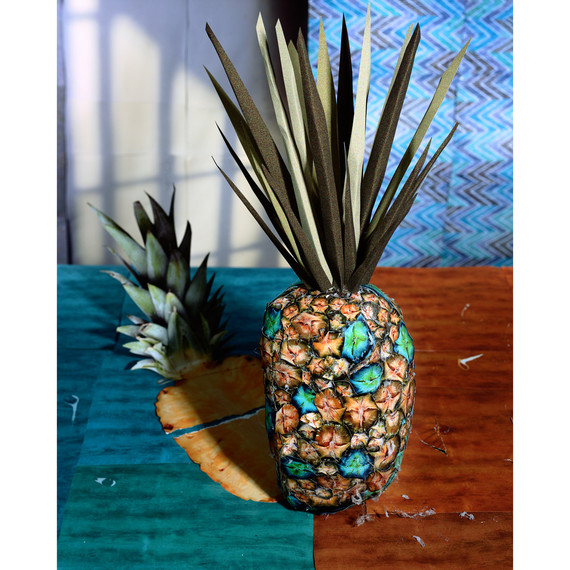 Food is also fun. The contemporary photography of Grant Cornett and Daniel Gordon is a playful mashup of historical art references. (Though you wouldn't want to take a bite out of that blue-spotted pineapple, would you?)
(GET: Our Pineapple Recipes to Inspire Your Food Photography)
"Feast for the Eyes" compiles more than 250 color and black-and-white images chronicling the history of food in photography, and through September, $15 of every purchase through Aperture's website will support the Food Bank for New York City.