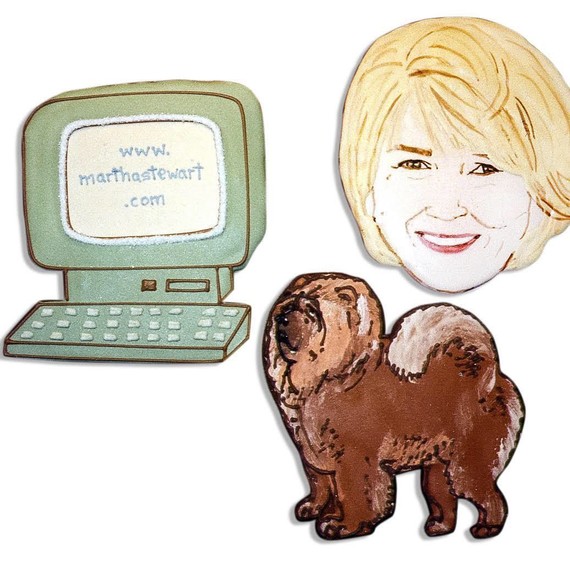 What do national art museums, avocado toast, and Martha Stewart have in common? Patti Paige has turned them all into cookies. 
For nearly four decades, the New York native has been making confectionary dreams come true. Armed with royal icing and her eye for color and detail, she has made cookie versions of everything from bagels with lox and mini pizzas to Big Ben and the White House -- even celebrity Oscar gowns and a pregnant Demi Moore (think her iconic Vanity Fair cover).  You think she's done it all but Paige would take that as a challenge to do more.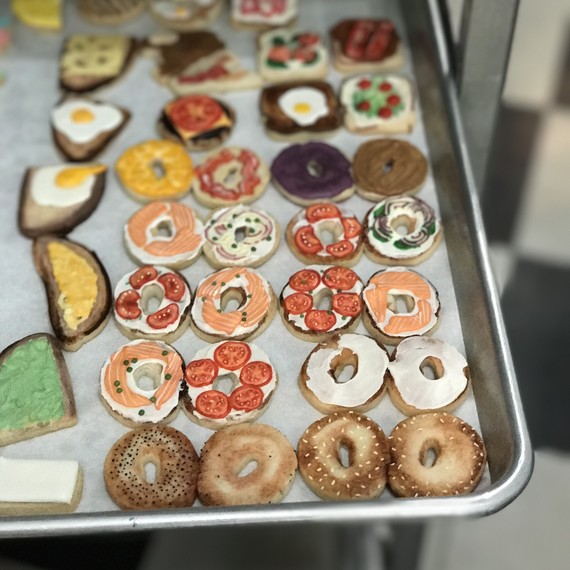 She wasn't always piping and painting mini foods and celebrities. "I started out with cookies that were just delicious -- peanut butter, chocolate chip, and a lot of walnut cookies which were one of my grandmother's recipes," Paige told us. She was 23 when she first began selling her cookies to places like famed NYC food store Dean and Deluca.
(MAKE: Easy And Delicious Icebox Cookies -- from Neopolitans to Chocolate-Dipped)
"When I got bored with those, I began making gingerbread houses. And back then, I don't think people distinguished much between cakes and cookies because I started getting a lot of orders for gingerbread houses that people thought were elaborate cakes!" Cakes or not, Paige's creations quickly began picking up attention (including ours!) "I remember doing a cookie for the magazine way back in the 90s. It was Babar the Elephant," Paige recalls. "I also remember one of Martha's cut-out cookies of a turkey that I really loved. In fact, I think it's the only cookie design I've ever copied -- ever!"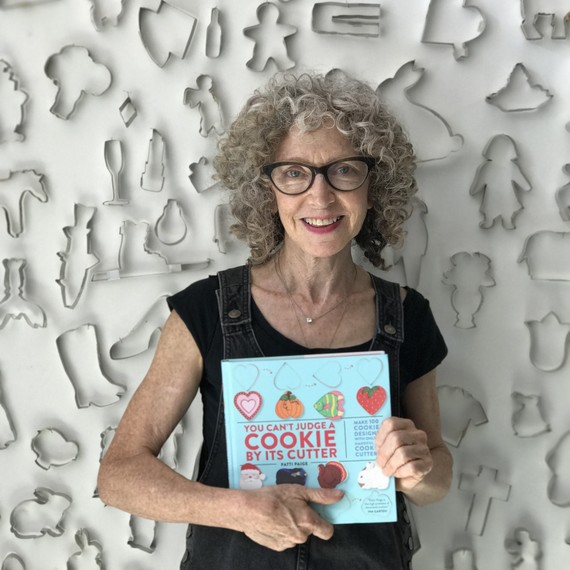 Since then, Paige has designed hundreds of cookies. Her orders have ranged from two cookies to five thousand (seriously!) Naturally, her cookie cutter collection is large,  currently around 3,000, many of which she has made herself. "When I first started doing custom cookies, they didn't have a lot of cutters in stores. Now, you can find almost anything."
(SEE: How To Transform a Batch of Cookies Into a Beautiful Bouquet!)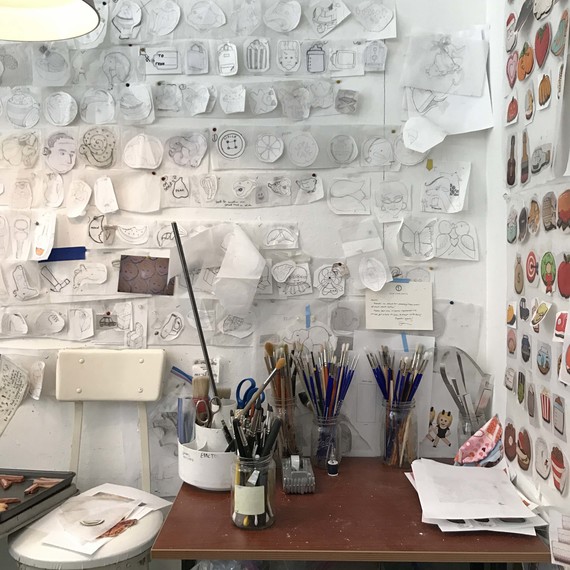 Today a fraction of her collection of cutters are displayed in her studio, which feels more like an artist's workspace than a baker's kitchen. With jars of paint brushes, tiny pots of edible glitter, and scribbled notes taped around her wall, it's not surprising to learn that Paige studied painting. "I'd actually call myself more of maker, than an artist or a baker," says Paige. "I've always like making things, being creative, and experimenting with colors and details."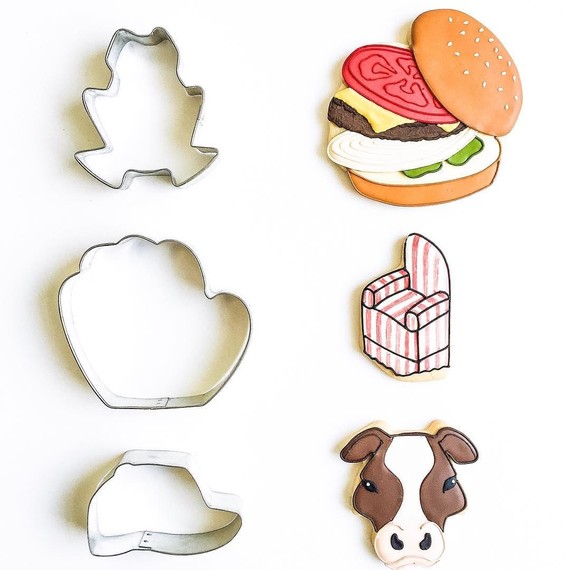 In her book, "You Can't Judge A Cookie By Its Cutter," Paige even shares 100 different designs you can make with only a few basic cutter shapes (think: a baseball glove turned onto its side to become a burger!) And when she's not creating cookies for her Instagram feed, filling cooking requests, or dreaming up her second book (!), well, Paige says, "I honestly don't do much else besides this. I'm obsessed."