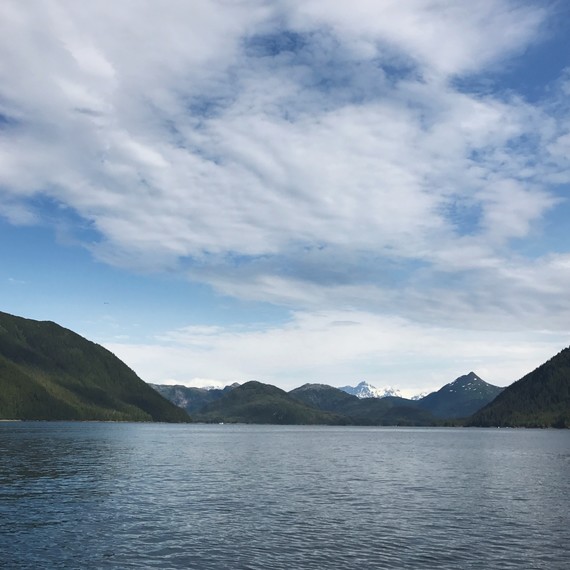 As the clock on my phone clicks to 8 a.m. in the morning, I toss the bright orange buoy that is connected to the end of my net off the bow of the boat. I throw the boat in reverse and start controlling the hydraulics that pull the net off the reel and into the water as I back the boat up, laying out the net in front of me. The low-hanging fog hasn't lifted yet, and I've got two sweatshirts on to keep warm. I reach for a hard-boiled egg out of my cooler to wash down with my second mug of hot black tea. The Alaska Department of Fish & Game has announced a 48-hour opener to sustainably harvest salmon in this area, and I'll be working as hard as I can during that window of time. I have a long couple days ahead of me, and my hands are starting to cramp from the hundreds of salmon I've already picked out of my net in the last week. 
Read About Nelly and Michael's Adventures Last Week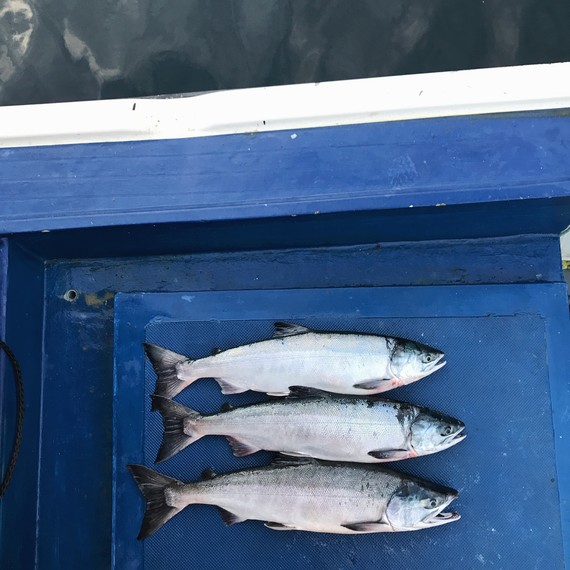 We've been fishing over in Prince William Sound since summer moved into July, chasing the keta salmon run. These salmon swim along rocky beaches covered with rusty orange kelp and fragrant spruce trees. Prince William Sound is a beautiful, sheltered place to go to work, with its bounty of wildlife and calm waters, surrounded by incredible snow-covered mountains plunging straight down to the ocean.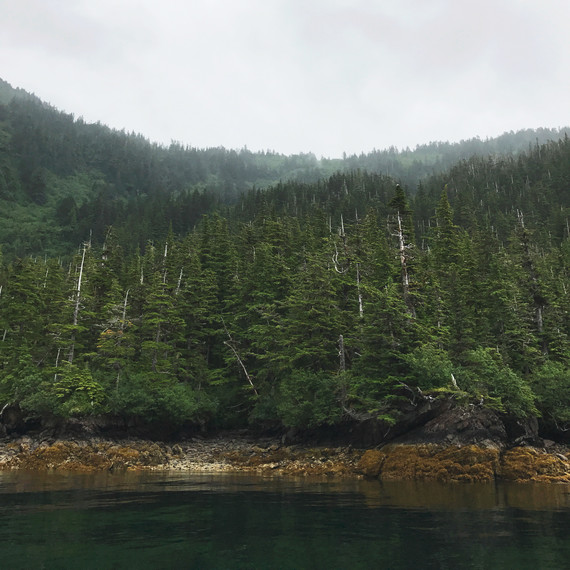 Most of my time is spent outside on deck watching my net drift in the current, on the lookout to see signs of salmon. Watching wild salmon swim in schools around your boat is unbelievable. That is if you've been able to find the fish. Sometimes fish will mingle in the same spot or sometimes they'll charge on, the natural pull calling them to find their stream too strong to just "hang out."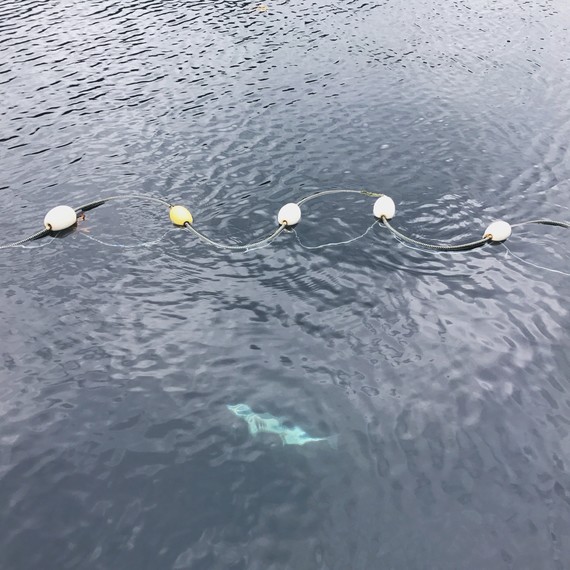 If I'm lucky enough to have set the net in the right spot, the corks will bob with the weight of the fish caught in the mesh hanging beneath them, winking back at me as they bounce beneath the water's surface. While I wait and watch for the gillnet to fill up, a few bald eagles fly overhead, diving for the ocean's salty surface, catching a few silvery salmon of their own. Seals pop up alongside every now and then, their dark eyes half submerged in the waterline, surveying the boat. I'm in good company out here, among Alaska's wild creatures and weathered, beautiful wilderness.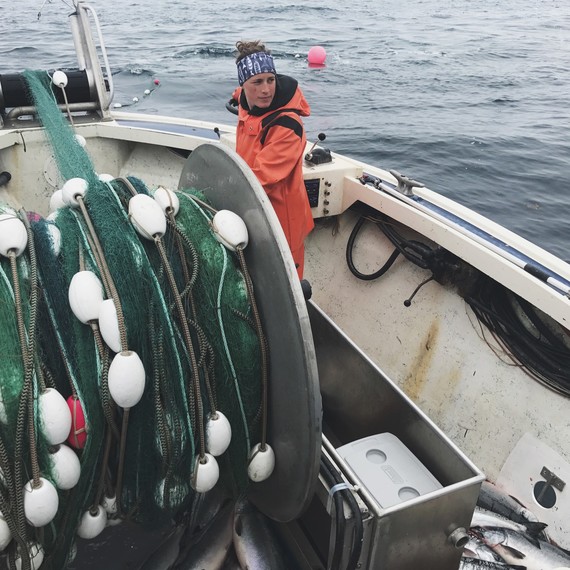 Follow Nelly and Michael's fishing season, they'll be sharing their stories with us every Thursday here on marthastewart.com
Watch how to make a super-fast dinner with frozen salmon -- we're talking less than 15 minutes from freezer to plate: