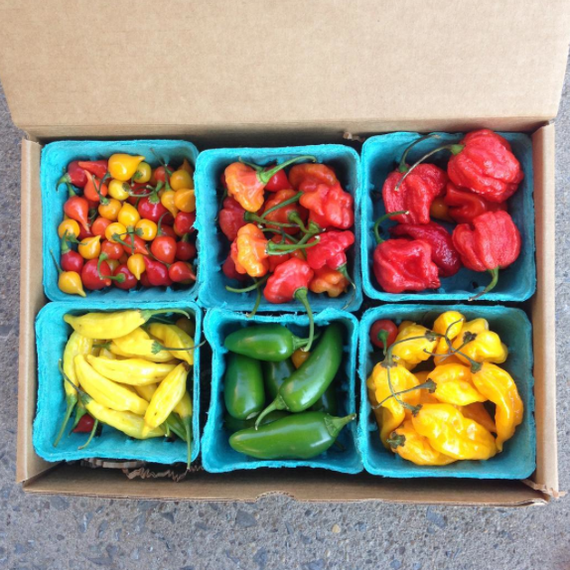 Whether you're a true fan of fire or just looking to perk up your palate, this CSA subscription is for you. Kutztown, Pennsylvania-based pepper farmers, Homesweet Homegrown have the first and only, exclusively chile pepper CSA so you can have varieties across the Scoville scale delivered straight to your door. 
After a successful Kickstarter campaign, the chile-only CSA launched in 2016. Back by popular demand, it recently surpassed a second campaign to expand its selection of peppers, up from 25 last year to 45 this year. Varieties range from hot yet citrusy Caribbean reds and smoky sweet aji dulces, to rare wild Brazilians and, the world's hottest, Carolina reapers.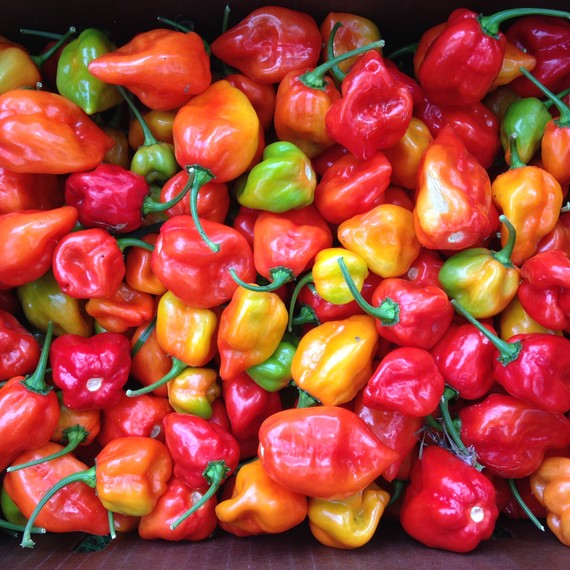 As the only Certified Naturally Grown pepper farm in the country, Homesweet Homegrown grows its 6,000 organic pepper plants using biodegradable mulch and zero pesticides. A monthly CSA box contains six half pints of fresh, hand-picked peppers, pepper profile cards, recipes, and tips for preserving and can be delivered nationwide.
(MAKE: These Chile Pepper Recipes and Give Mealtime a Serious Kick!)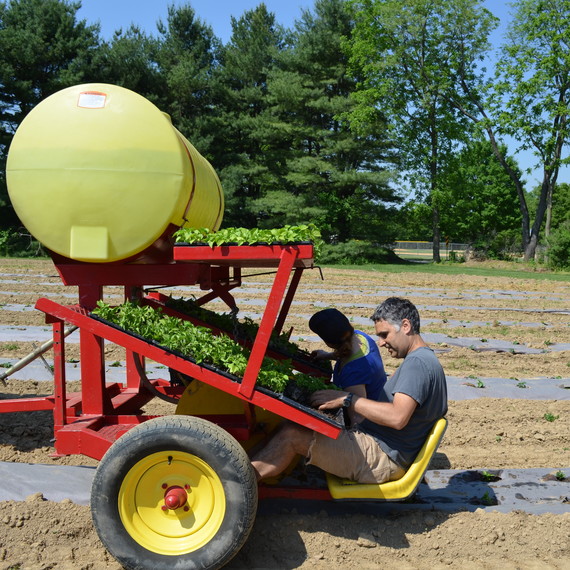 "There are so many flavor profiles with peppers beyond just 'spicy,'" says farm founder, Robyn Jasko -- or "Tabasco Jasko" as her friends call her. "And we want to inspire people with all of them!" Since 2013, Jasko and her husband, Paul, have certainly been doing just that. When they aren't busy planting seeds for the CSA or harvesting other produce for their recently opened "farm-to-takeout" organic cafe, you might find them supplying chiles to restaurants like New York's Momofuko and Gramercy Tavern. Their line of hot sauces is not to miss either. Last year, they started hosting hot sauce-making classes, and next month, will be debuting two new hot sauce flavors. "I think people definitely get addicted to the heat," Jakso told us. "We've seen people eat one of our hot peppers, start crying, and then want to keep eating. It's an obsession!" 
Ready for some chile-enhanced food? Watch Sarah Carey make her fabulous Tomato Salad with Chile Yogurt: