Every kid knows that ice cream and the beach are two of the best things about summer. Together they work a certain magic that few other combinations do. These shore-inspired ice-cream cakes capture summer's carefree mood. Not only are they fun and playful, they are as cool and refreshing as an ocean breeze on a hot summer day -- and perfect for a party. They will most certainly delight any child (not to mention grown-up) who'd really rather be spending a day in the sand and the sea than doing almost anything else. Well, anything except eating ice cream, of course.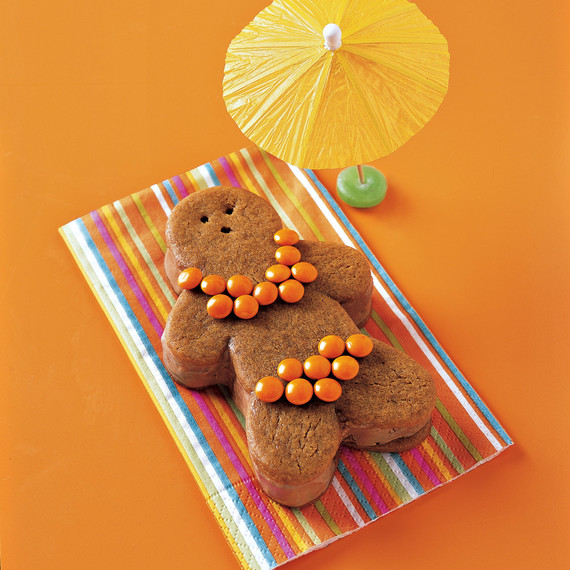 1. Chocolate-Ginger Bathing Beauties
Who says gingerbread people are just for the holidays??! Our summer stunners are filled with chocolate ice cream and sport swimwear fashioned out of candy-coated chocolates. Let them lay out on colorful napkins and enjoy the shade of parasols mounted on ring candies.
Get the Chocolate-Ginger Bathing Beauties Recipe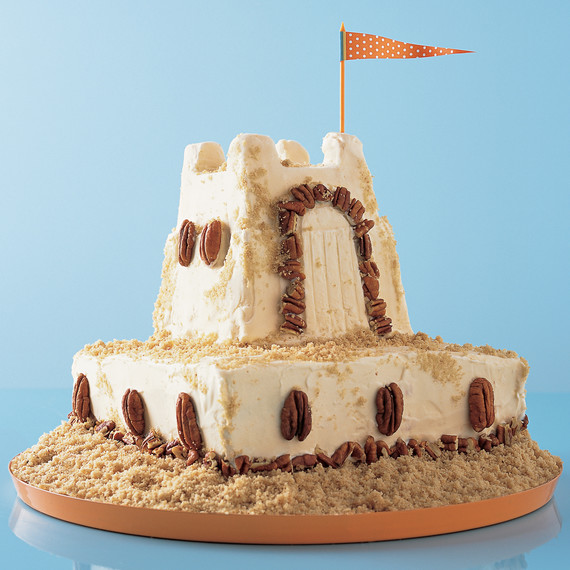 2. Vanilla-Pecan Sand Castle
You know those plastic sand-castle molds you grew up playing with at the beach? They come in handy in the kitchen, too. Use one (make sure it's clean!) to shape the vanilla ice cream tower that sits atop the square yellow cake in this grand dessert. Finish with plenty of crumbled butter-pecan cookie sand.
Get the Vanilla-Pecan Sand Castle Recipe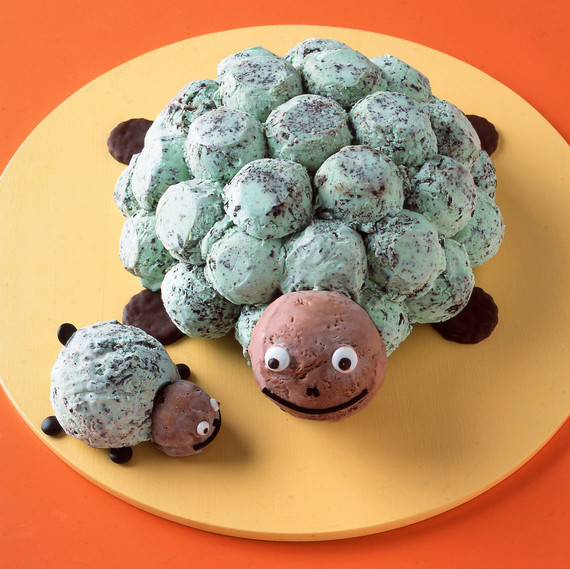 3. Minty Chip Sea Turtle
You need a whopping 3 1/2 quarts of mint-chocolate-chip ice cream and plenty of elbow grease for the shell of this adorable turtle -- it's made of 35 scoops and a rich yellow cake. Use a different flavor of ice cream for the head -- we went with chocolate -- and an assortment of candies for the creature's jolly features.
Get the Minty Chip Sea Turtle Recipe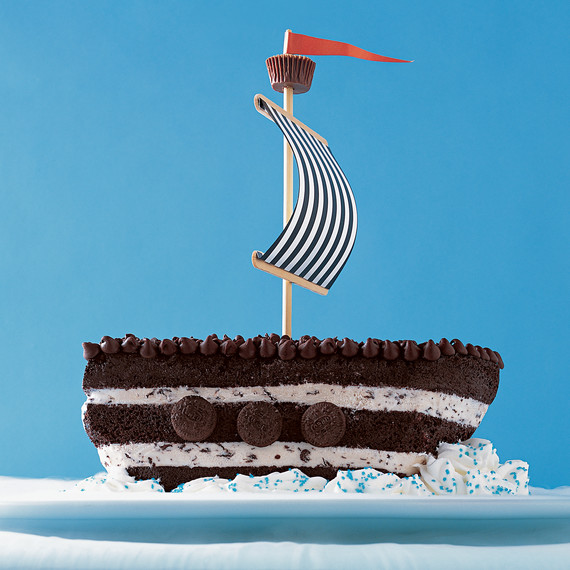 4. Chocolate Chip Ship
Take it to the high seas with this luxury liner made out of chocolate cake and chocolate-chip ice cream. Decorate with store-bought treats like chocolate chips and mini sandwich cookies, then attach a sail made from paper and craft sticks to a chopstick; top with a peanut-butter-cup crow's nest. All aboard!
Get the Chocolate Chip Ship Recipe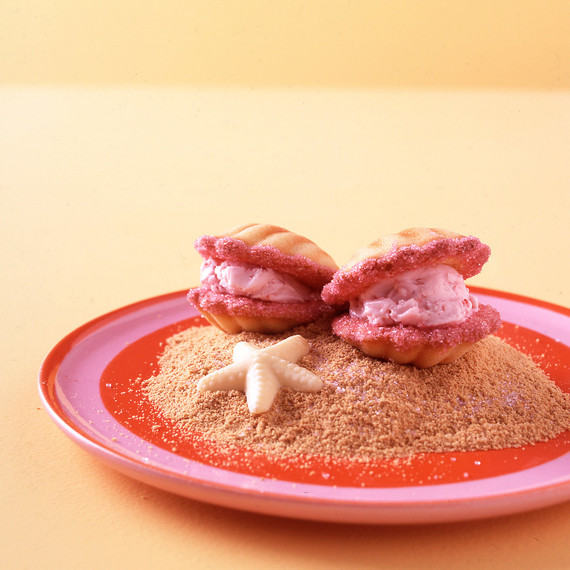 5. Strawberry Shellies
You can certainly bake your own madeleines or make strawberry ice cream from scratch for these bite-sized shells, but if you're pressed for time, feel free to go the store-bought route. Perch them on a dune of graham-cracker sand next to a white-chocolate starfish.
Get the Strawberry Shellies Recipe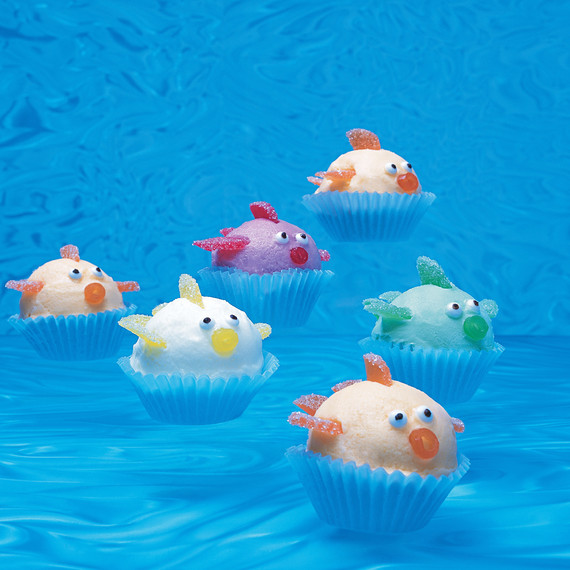 6. School of Sherbet Fish
Using gummy fruit and candy eyes, you can transform scoops of pastel sherbet into a school of fish. Place rounds of pound cake in muffin cups and top with sherbet. The mouths and fins are cut from gummy fruit slices -- triangles for the fins and strips shaped into circles for the mouths. The eyes are made from white decorating candies punctuated with tiny drops of chocolate.
Get the School of Sherbet Fish Recipe