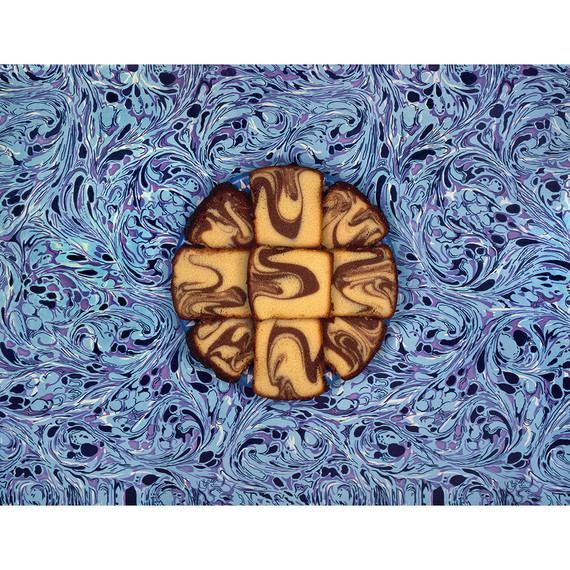 Sandy Skoglund takes a perfect food photograph. But we're not talking about anything like your #Insta-worthy smoothie bowl or latte art. In fact, the contemporary artist's photo series, Food Still Lifes -- which opened this week at the Ryan Lee gallery in New York -- might just change how you see marble pound cake. 
Created by Skoglund in the seventies, the series was a commentary on how much work was actually needed to make processed foods look natural and appetizing. Skoglund focused on how these foods were being presented in commercial photography, from newspaper advertisements to billboards.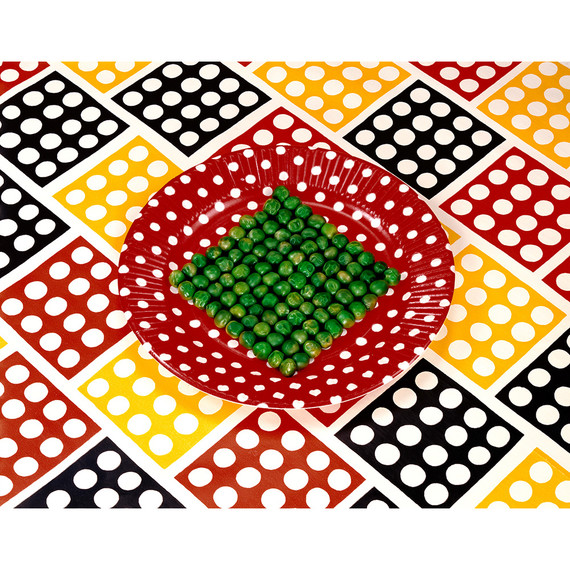 "I was going to a lot of supermarkets as an art activity," the renowned artist says about creating the series. To mimic and emphasize the amount of retouching required for many commercial food photographs, Skoglund decided to pair her food subjects with exaggerated colors and textures. "Everything was a deliberate choice on my part, from how the food looked to how it would combine itself with plates and tablecloths." And no detail went untouched -- the plate of peas? "They weren't just the first ones that rolled out of the box, I carefully selected each one."
(SEE: What You Can Make With Frozen Peas -- Here Are 15 Recipes to Start)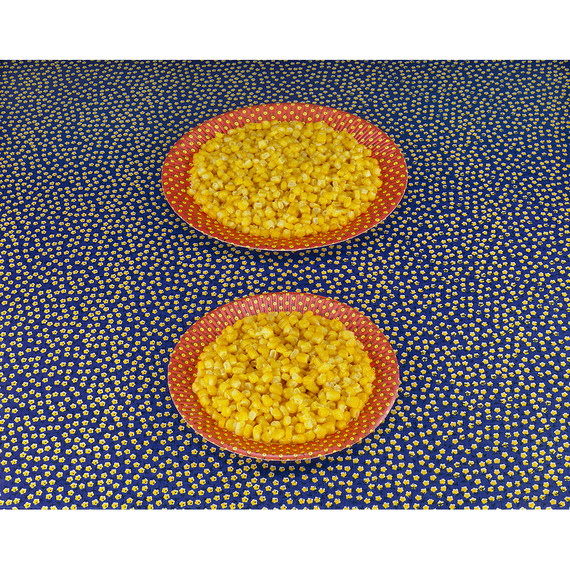 A pioneer of staged photography, surrealist photography, and installation pieces, Skoglund is well-known for her use of bold, bright, and contrasting colors. In creating Food Still Lifes, she says she was largely inspired by both the universality of food and her own experiences as a child. "Growing up in America in the 40s and 50s, my beliefs about what was real and what was artificial were much simpler." To better illustrate the culture of the era, Skogland chose "certain foods, like the frozen vegetables, because of their 1950s context."
USE: Frozen Broccoli For Ultra-Fast, Nutritious, Delicious Dinner With These Tips)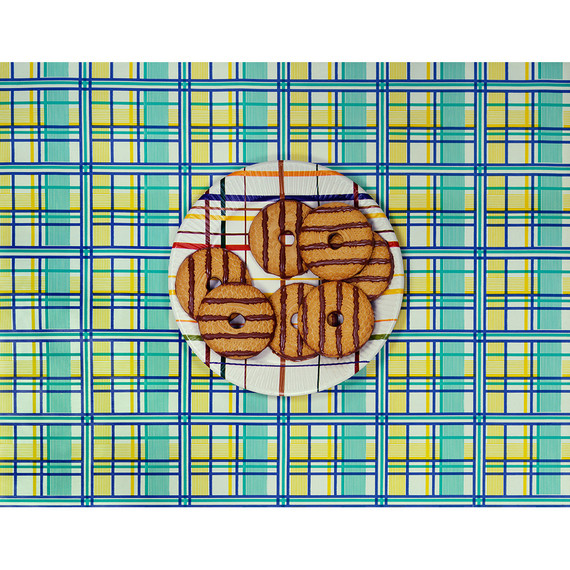 And though the photo series debuted almost 40 years ago, Skoglund noted that not much has changed in commercial food photography since then. "The way I was looking at food in 1978 still fits contemporary ideas of how food should look." We'd say that food art in the Instagram world is a whole other story!