It's not hard to find a cupcake that's pretty enough for a pageant. Walk into any bakery and chances are you'll encounter an array of squat little cakes peeking out underneath picture-perfect mounds of frosting, nary a sprinkle out of place. Alas, this is too often where the allure -- not to mention the baker's attention -- ends. Few cupcakes are able to back up their outer beauty with taste and texture, too often they're dry and boring.
Perhaps it's time to rethink cupcakes, to consider them tiny, irresistible versions of your favorite full-size cakes, in all their varied appeal. The stunning creations here taste as superb as they look, and their recipes and designs can be mixed and matched to satisfy any craving. In fact, you'll find there's a cupcake for every age and occasion -- and every day in between.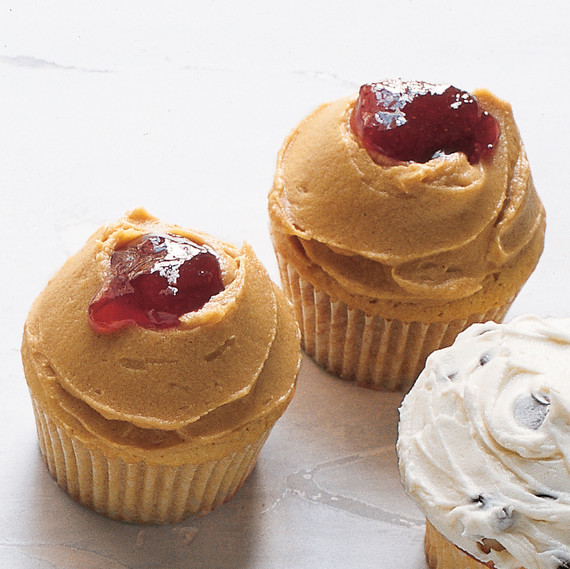 Everyday

Most people think they need an excuse to make cupcakes. Not true. After trying these simple yet surprising batters -- in flavors as familiar and fetching as banana, pound cake, and even peanut butter -- the only rationale anyone will really need is, well, just because.
Get the recipes:
Peanut Butter Cupcakes with Peanut Butter Frosting and Jelly
Chocolate Chip Cupcakes with Chocolate-Chip Frosting
Pistachio Cupcakes with Raspberries
Ginger and Molasses Cupcakes with Whipped Cream
Brown-Sugar Pound Cupcakes with Brown-Butter Glaze
Banana Cupcakes with Caramel Buttercream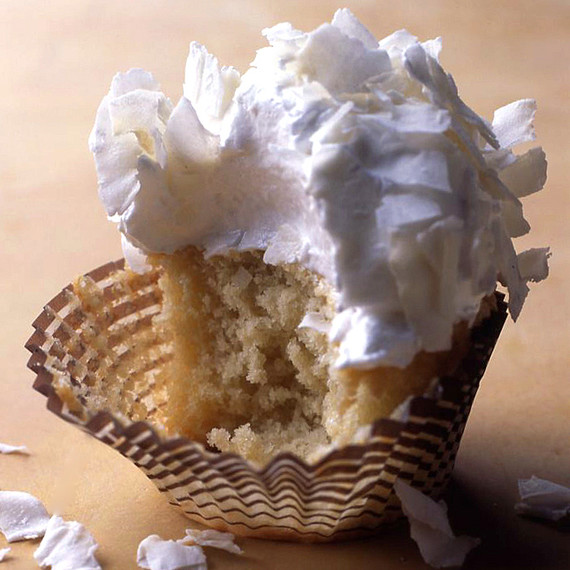 Special Occasion
You're not the only one who likes to dress up for parties. When you need a dessert that brings equal measures of whimsy and elegance to an event, whether a shower or an anniversary party, these stunning beauties deliver -- and are even poised for their close-ups.
Get the Coconut Cupcakes with Seven-Minute Frosting and Coconut Flakes Recipe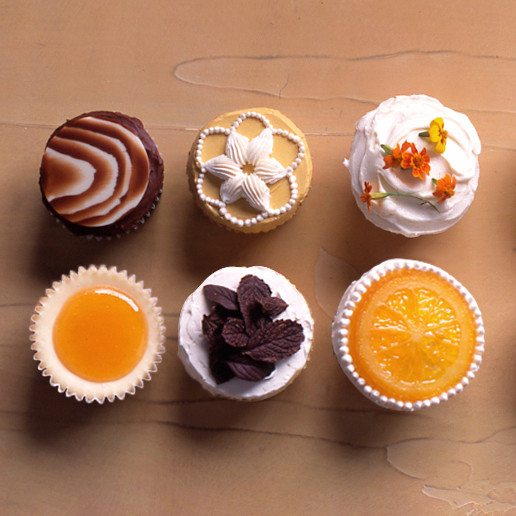 From top row, left to right:
Piped Shells-and-Pearls Cupcakes
Mini Cheesecakes with Apricot Jam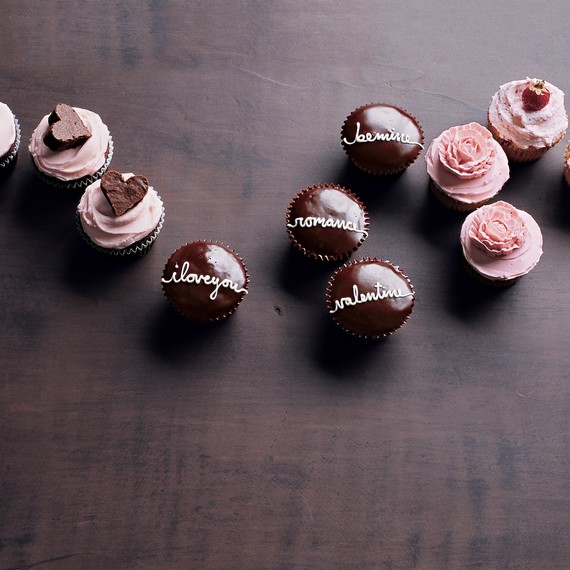 Holiday
For Valentine's Day, Mother's Day, Easter, or just about any other holiday, these decadent cupcakes, from chocolate to strawberry, are anything but predictable in both appearance and underlying appeal. They're perfect for an office party for 20, a quiet dinner for two, or for a shower.
Get the recipes:
Handwritten Valentine Cupcakes with Chocolate Glaze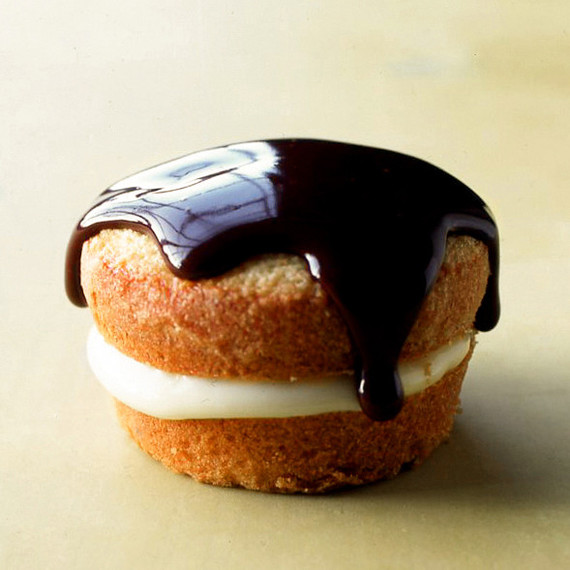 Birthday
Why top your party favors with the typical icing and sprinkles when you could turn them into bumblebees and monkeys and sunflowers, oh my! No matter what flavor frosting or cake, or what ages the recipients, these inspired creations will be such a hit, you'll need to make enough for seconds. Actually, make that thirds.
Get the Boston Cream Pie Cupcakes Recipe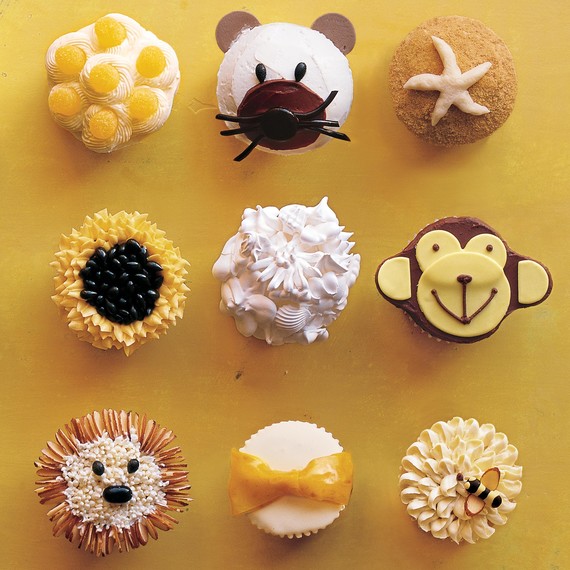 From top row, left to right: