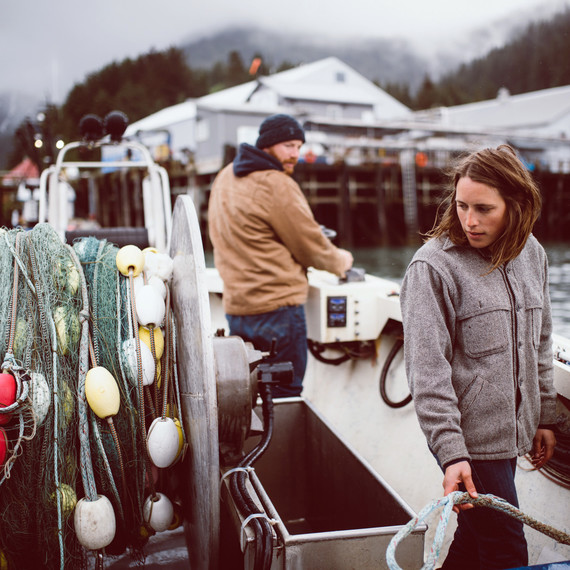 As a fisherman, I've learned to give way to the unpredictable nature of the ocean and working on boats. This way of life teaches patience, flexibility, and creativity. It's about making things work, even when everything seems broken. Michael always reminds me, "A fisherman can make anything work for a day." Tape it up, screw it back together, figure out whatever you can do to keep your operation afloat and your net in the water catching fish.
Catch Up with What Nelly and Michael Did Last Week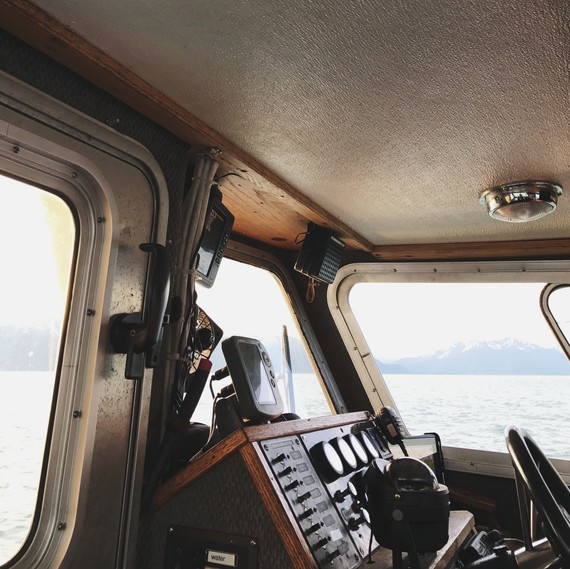 This work requires you to be fully present, to be tuned into your surroundings, in what's happening on the boat, and in the water around you. Last week there was a unfamiliar grumble on the boat, and in an occupation where things are repetitive, different sounds make your ears perk up. As I was bringing fish aboard, I kept noticing an abnormal noise coming from the center of the boat. It took me a little bit of investigating before I discovered it was our reel, the big hydraulic hauler that rolls the net on. It was making a bellow for attention and needed to be greased up to roll smoother. Keeping a boat functioning demands awareness and keen attention, something to juggle as we're also carefully watching the waters around us for schools of fish swimming or the tide to start ebbing.
Get Our Favorite Healthy Salmon Recipes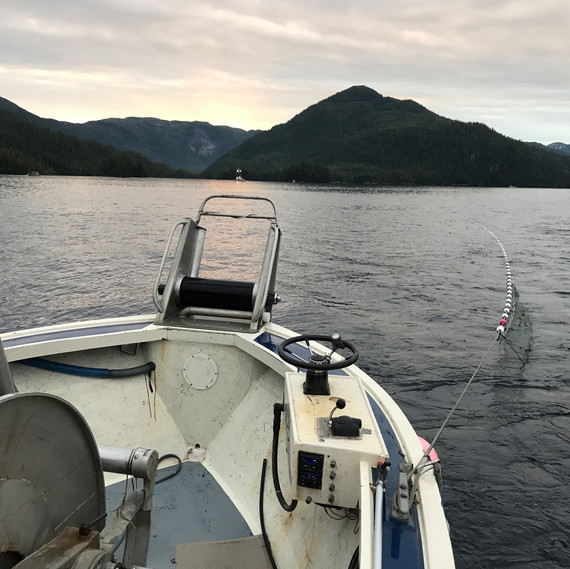 We're constantly trying to soak up as much knowledge as we can from each day fishing, absorbing how the fish move on a high tide or what bay makes a safe anchorage for a good night's rest.
Being at work on the water is never boring, and I think that's one of the things I love most about it.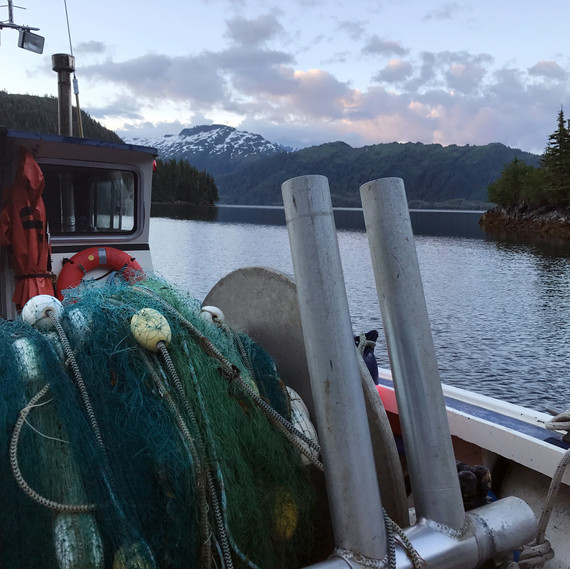 Follow Nelly and Michael's fishing season, they'll be sharing their stories with us every Thursday here on marthastewart.com
Hungry for salmon? Watch how to make Spicy Coconut Salmon Curry: