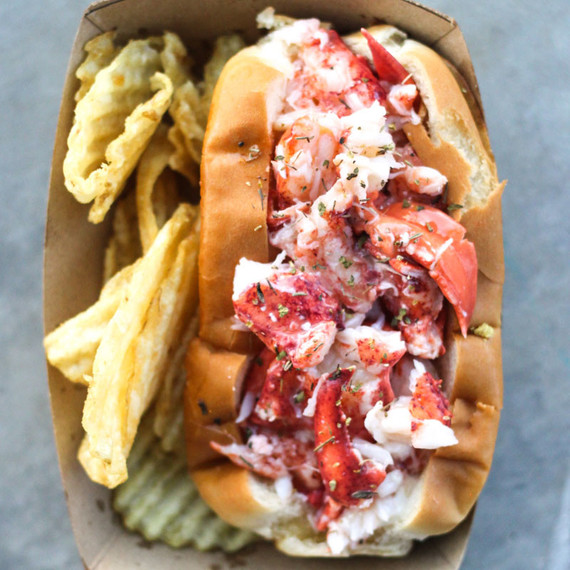 "Warmed with butter, or cold with mayo?" Any lobster roll lover has opinions on this question and on who makes the best. Which roll and which cook won "World's Best Lobster Roll"  at Portland, Maine's inaugural Down East Lobster Roll Festival this weekend?
Well it wasn't a hometown favorite, the title was snagged by Freshies Lobster Co from Utah. Their winning roll was pretty classic: a New England bun -- think hot dog roll but with flat sides for even toasting -- grilled then filled with a spread of mayo, fresh Maine lobster warmed with drawn butter, and topped with chives and a squeeze of lemon. 
(GET: Our Perfect Lobster Roll Recipe)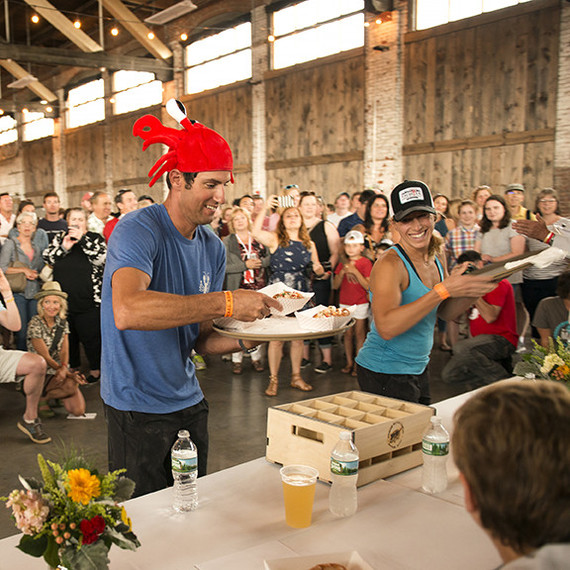 "We're super excited, of course! We went in not expecting too much, as the underdogs from Utah," Freshies' co-founder Lorin Smaha said. And though Smaha and her husband Ben now live in Park City, the pair are originally from New England. "We'll always be big supporters of Maine and call New England our home." 
(ENJOY: Lobster With These 29 Recipes) 
Freshies beat dozens of contestants from all over the country, everything from local food trucks and college dining halls to James Beard award winners, all with their own take on the classic. The eleven other semi-finalists included Maine favorites, like Portland's The Highroller Lobster Co. and Kennebunk's The Clam Shack, as well as Cousins Maine Lobster from Los Angeles and Luke's Lobster in New York. The judging circle consisted of a popular vote from 250 VIP guests, and a final say from the judge panel of restaurateurs, food writers, and lobster purveyors.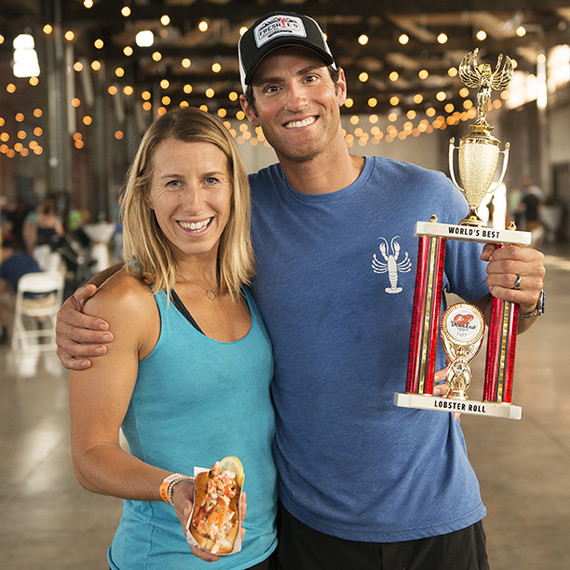 Over 2,500 lobster roll-lovers attended the festival, far more than organizers anticipated. Lines for lobster rolls were long and over 300 pounds of fresh lobster was consumed. "It's been kind of surreal, like a long-lived passion of mine coming to life," says Kathleen Fleury, Editor in Chief of Down East magazine, the state's monthly read and official host of the event. Fleury had been working on a story about lobster rolls last summer when she started wondering why Maine didn't already have its own dedicated lobster day. "I was so surprised there was no such thing. And since we are primarily a fishing economy and community, the more lobster rolls we eat, well, the more we give back!"
Eat more lobster, watch Thomas Joseph's tips on getting the most meat out of your lobster claw: