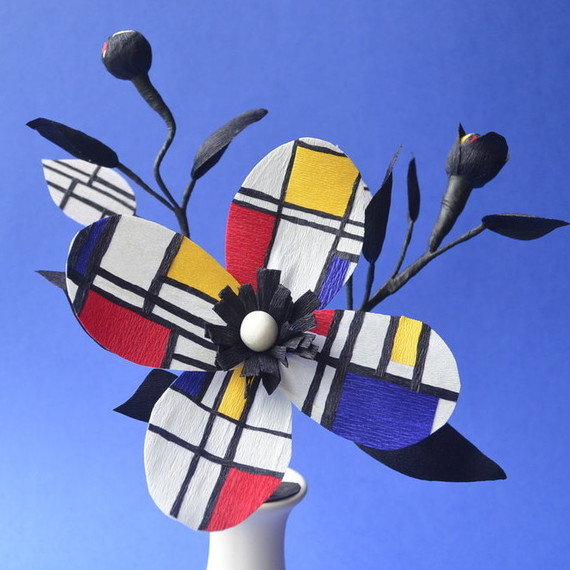 What do Georgia O'Keeffe, Rene Magritte, Pablo Picasso, Henri Matisse, Piet Mondrian, and Roy Lichtenstein have in common? Not only were they extremely talented artists, but they are also maker Lucia Balcazar's inspiration for her "Modern Art Paper Flowers" series.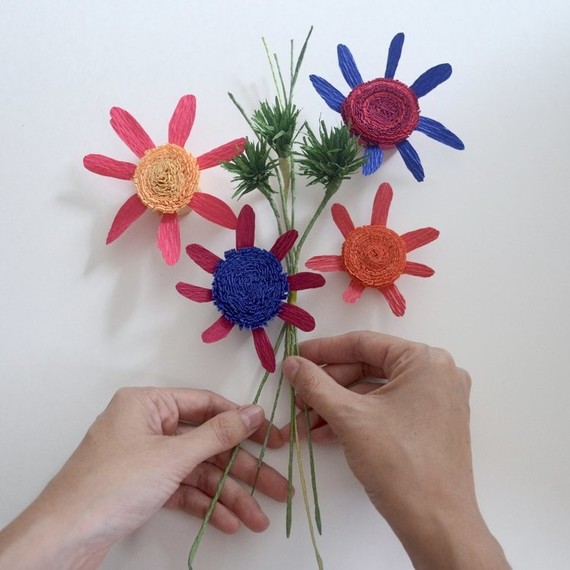 Using German crepe paper, Balcazar crafts beautiful petals and paints them using alcohol inks, acrylics, watercolors, pastels, and markers. Some of her flowers are representations of flowers in famous paintings like the ones she made based on Matisse paintings and Picasso's "Bouquet of Peace." On other flowers, she has actually painted parts of the painting on individual petals, which once placed together create a beautiful recreation.
[CHECK THIS OUT: A Paper Flower Artist Shares Her Secret to Magical Blooms]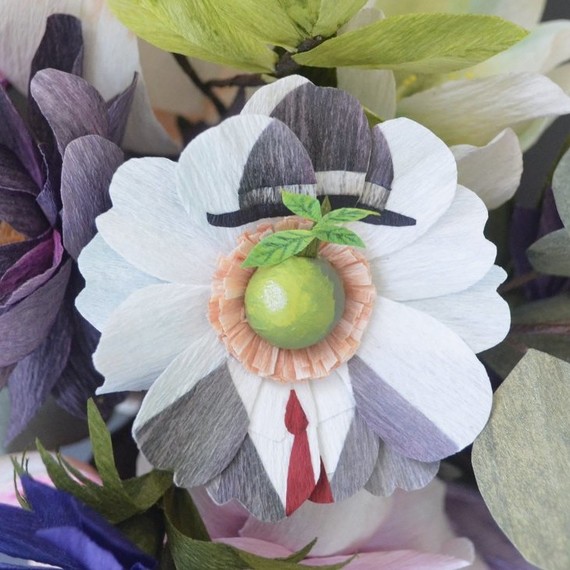 "I use cut paper techniques to recreate the famous paintings on my paper anemones," Balcazar tells Martha Stewart Living. "These take the longest because I have to figure out ways to recreate the painting on separate petals and then bring it together as a flower. When I make paper flowers inspired by modern art, I usually look for a recurring color palette or motif in the artist's work and try to incorporate that into the flowers or bouquets."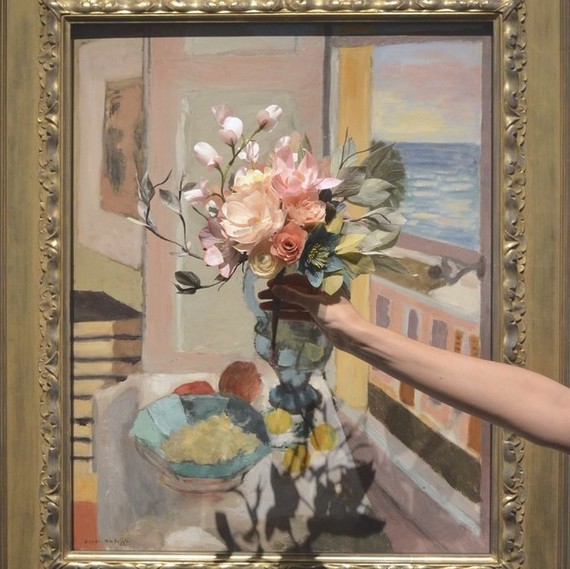 It's no surprise that Balcazar's inspiration is art, which she discovers during museum visits and while flipping through art books. She shared that her favorite artist is Henri Matisse, "because of his use of color and the evolution of his style through time." A use of color that is definitely portrayed in the flowers she has created to mimic his paintings.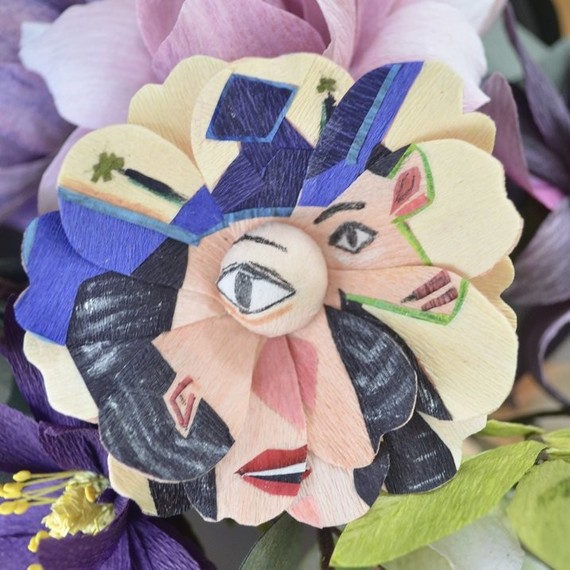 On what interested her in creating paper flowers in the first place, Balcazar explained."While my botanical knowledge is very limited, what attracts me to paper flowers are the unexpected color combinations I can create. I also love how the flowers become a canvas where I can experiment with different styles and techniques."
We have seen many beautiful paper flower makers and continue to be in awe of their creativity, especially in this case where Balcazar has taken paper flowers one step further and used them so imaginatively as a canvas.
Watch Balcazar in action as she makes a beautiful paper flower tulip: