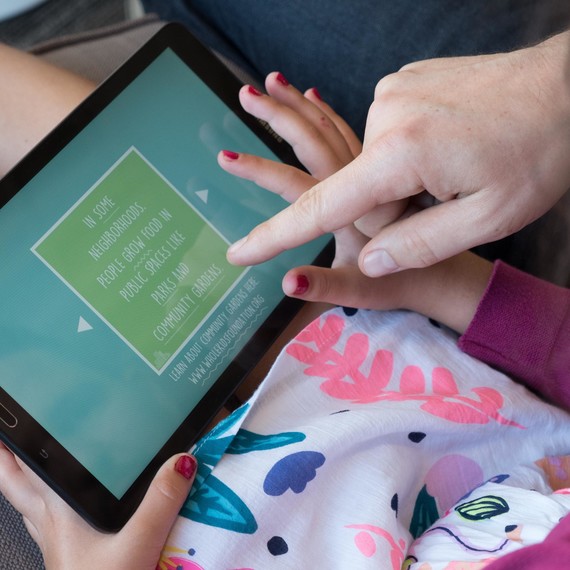 Still trying to convince your little one to eat their vegetables? There's a new free app that focuses on both healthy eating and the role that organic farming plays in our ecosystem and it just might help convince them to try carrots and broccoli. Recently launched by the Whole Kids Foundation, with United Natural Foods Inc. and the Center for Ecoliteracy, Starting with Soil is the first educational app of its kind.
With four chapters of videos, games, and interactive activities, the app explores topics including how nature creates soil, and how animals and the weather impact organic farming. Kids (and their grownups) can watch a bee pollinate; look through a virtual magnifying glass to see what creatures live beneath the grass; and get inspiration and information to start their own compost bin. The app is ideal for children at a third grade reading level and can be enjoyed like a mulit-sensory story by kids of all ages engaging alongside a parent or guardian.  
(SEE: How These Kids Are Learning a Healthy Lesson with Edible Schoolyard)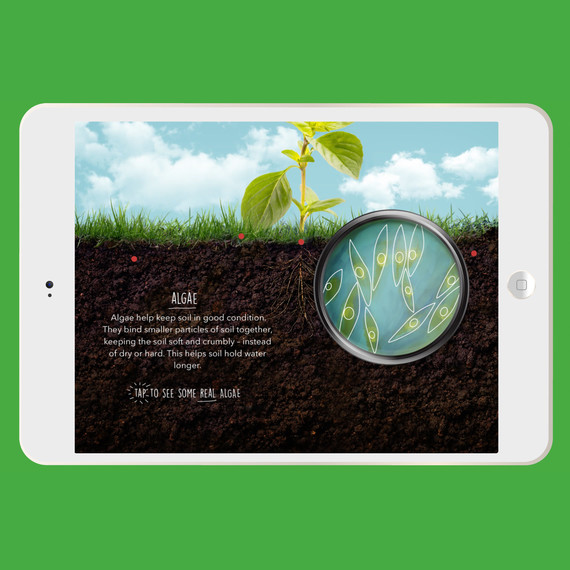 "We were looking for tools to help parents teach their kids about what exactly 'organic' means," Nona Evans, Whole Kids Foundation's Executive Director, told us. "We wanted to put it into context. To be informed eaters, our kids deserve a background story -- What is healthy soil? Why do we need it? And what does it mean for my body?" 
(LEARN: What Exactly 'Organic' and 'Sustainable' Mean)
Accompanying each chapter is an online Pinterest board where parents and kids can apply what they've learned online, at home, in school, and while grocery shopping. The app is available for download on Google Play and the App Store. 
Feeling a green thumb coming on? Watch how to make a soil sifter for your garden here: