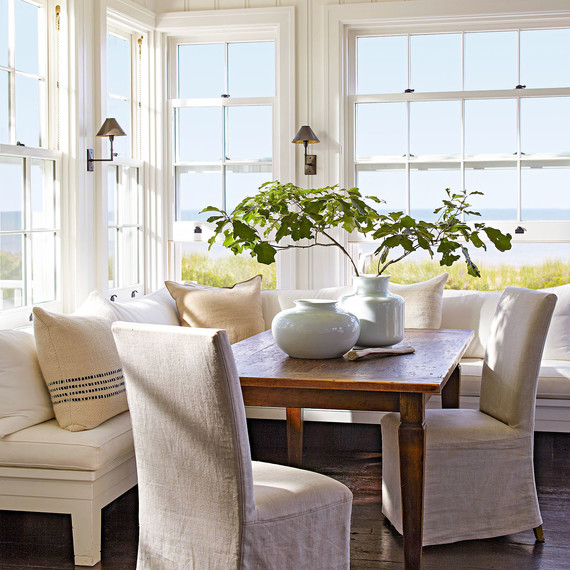 From bugs to sand and dirt sneaking in via flip-flops and furry paws, hot weather can throw even the neatest home for a loop. Here, we offer expert cleaning methods and organizing tips to help you keep calm and summer on.
Clear the Views 
"Bare windows feel fresh and let in more light," says our home editor, Lorna Aragon. Now's the perfect time to launder heavy drapes and store them until fall. 
Give Seating the Slip 
Leather and wool stick to skin when it's hot; plus, stronger sunlight can fade them faster. Top sofas and chairs with crisp, machine washable cotton or linen slipcovers. 
[MAKE IT: Waterproof chair cover]
Roll Up Rugs 
Wood floors feel cool underfoot and don't trap dirt, sand, or grass, says Ruth Soukup, author of Unstuffed: Decluttering Your Home, Mind & Soul (Zondervan, 2016). A speedy pass with an industrial-size dust mop will keep them gleaming.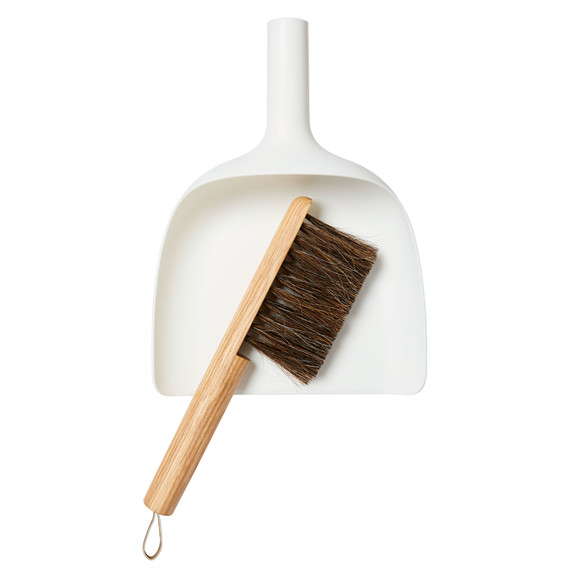 Keep the Outside Out
If you store a soft-bristled brush and dustpan by the door your family uses most, you can whisk up debris before it invades. They're also handy for brushing down outdoor items, like beach chairs, before putting them away. This interlocking set looks pretty enough to live on a porch or in a garage. (Hey, if you can see it, you'll grab it.)
Menu sweeper-and-funnel set, $62, finnishdesignshop.com.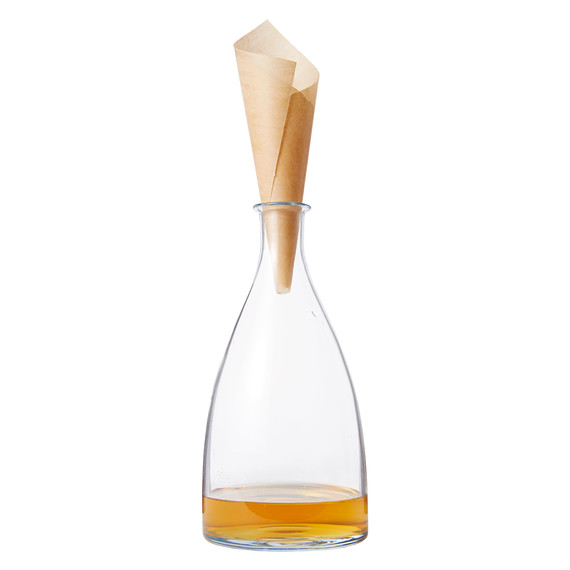 SET A STYLISH TRAP
Banish bugs naturally -- and in an attractive way. To capture fruit flies, decant leftover wine or soda (or 1/4 cup balsamic vinegar and 1 cup water) into a vase, then add a teaspoon of dish soap, says Melissa Maker, author of Clean My Space (Avery, 2017). "It reduces the surface tension so flies sink." Fashion a cone from parchment and set the vase on the countertop. To repel mosquitoes, Soukup adds lemon or citronella essential oil to a diffuser.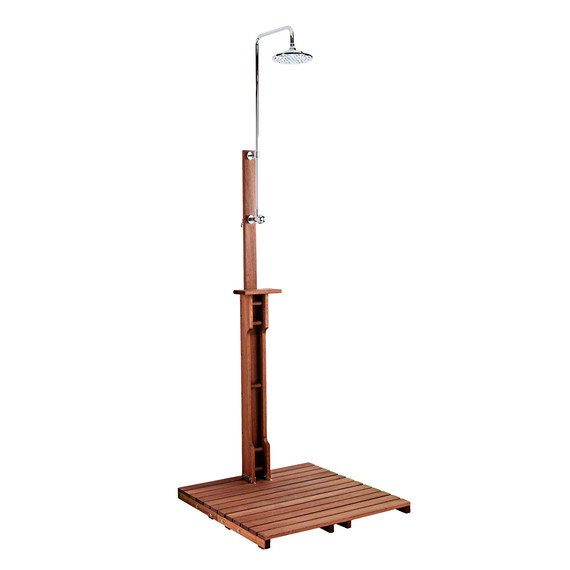 Make It Rain
An outdoor shower can be more than a pipe dream. The only equipment you need to install this spa-worthy eucalyptus-wood version is a screwdriver, a spigot, and a garden hose. True, the water won't be hot, but a cool rinse in your own backyard is practical, refreshing, and a sure way to keep dirt where it belongs.
Wildon Home Noah freestanding outdoor shower, $347, wayfair.com.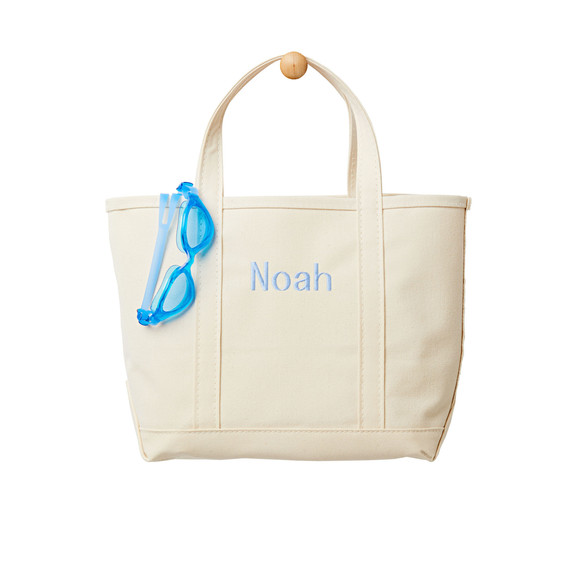 Gather Everyone's Gear
Personalized go-totes assign a home for summer strays, says Dana K. White, author of How to Manage Your Home Without Losing Your Mind (Thomas Nelson, 2016). "When goggles come back from the pool, they stay in the bag, not on the floor." Pack totes with essentials -- a water bottle, sunscreen, or leashes -- so everyone has what they need to grab when they dash out the door.
L.L.Bean Custom Boat and Tote bags, in Natural, from $40 each, llbean.com.
Tip: Avoid a flip-flop pileup with a smallish basket for them, says Marissa Hagmeyer, co-owner of the Neat Method organizing service. "That way, it won't become a catchall for everything that enters your house."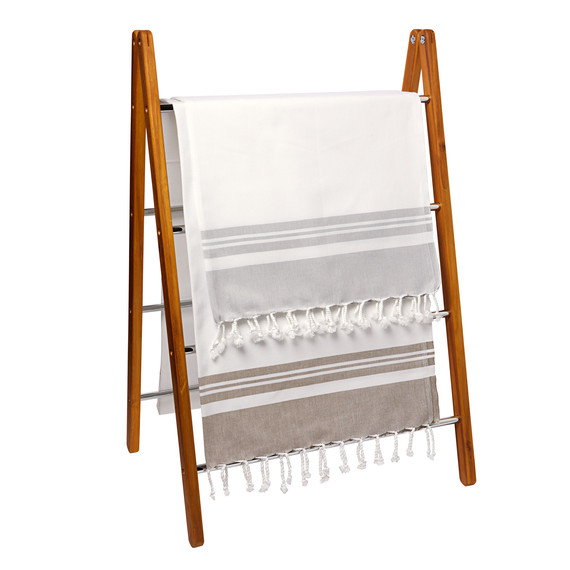 Let Nature Pitch In
A moisture-resistant rack lets wet towels air out so mildew doesn't stand a chance, says Hagmeyer. (A retractable clothesline works, too.) Also, swap terry-cloth towels with faster-drying Turkish hammam ones.
Pottery Barn Outdoor Shower collapsible towel rack, $129, potterybarn.com. The Turkish Towel Company peshtemal (fouta) towels, in Gray and Beige, $36 each, turkishtowelcompany.com.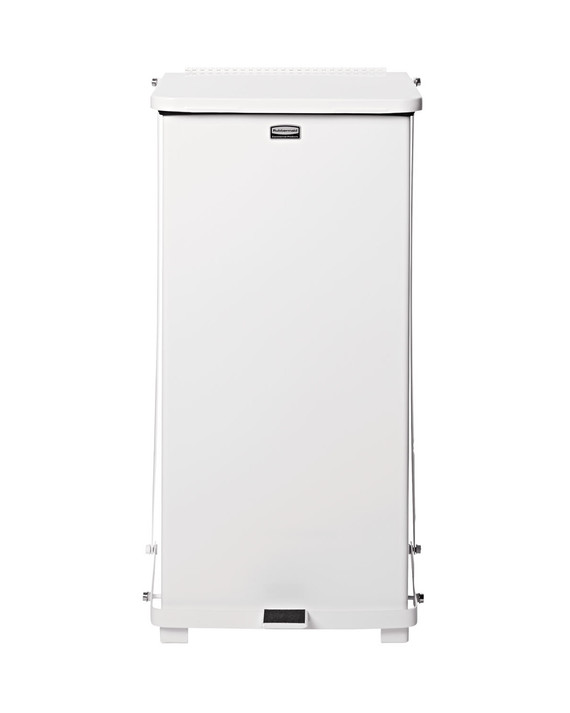 Sequester Bad Smells
Half-eaten burgers and hot dogs can't easily be composted -- and they don't smell as irresistible as they do on the grill. A heavy-duty, hands-free kitchen bin minimizes odors and trips to the curb.
Rubbermaid Commercial Defenders trash can, from $130, homedepot.com.
WATCH: How to properly store a fine carpet