Wondering what to cook for dinner this week? Our weeknight recipes take less than an hour of mostly hands-off time or cook quicker then that but may require constant stirring. We love one-pot meals and we adore pasta. And on the weekend, maybe there's time for cooking project or maybe you're entertaining?
Visit us every week for dinnertime inspiration.
Monday: Beet, Avocado, and Arugula Salad with Sunflower Seeds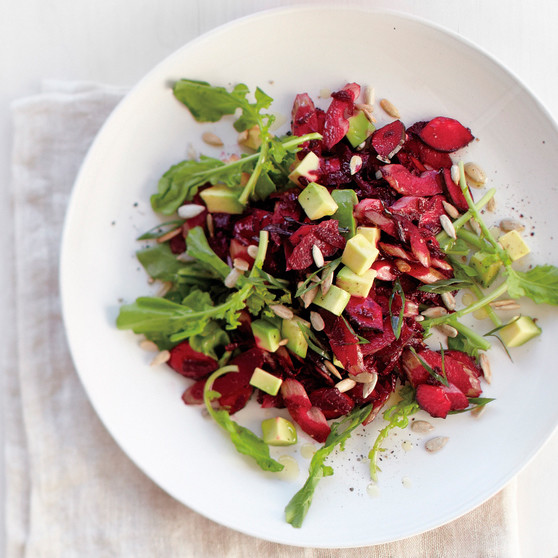 Beets are the new kale-- you heard it here! Or were beets kale before kale was kale? Doesn't matter! They're rich in iron and when made into a juicy slaw with celery and cucumber and then paired with avocado, arugula, and sunflower seeds, they make a crunchy, delicious rainbow of a dinner.
Get the Beet, Avocado, and Arugula Salad with Sunflower Seeds Recipe
TUESDAY: Classic Burger-Joint Cheeseburger
It's the fourth of July so burgers seem spot on. Our test kitchen's favorite new recipe, this burger Martin's potato bun, and your choice of condiments. We consider it a very patriotic dinner. 
If like us you love a burger whether it's veggie, salmon, turkey or beef, peruse our 30 Days of Burgers to find some new favorites.
Get the Classic Burger-Joint Cheeseburger Recipe
WEDNESDAY: One-Pot Penne with Zucchini and Parmesan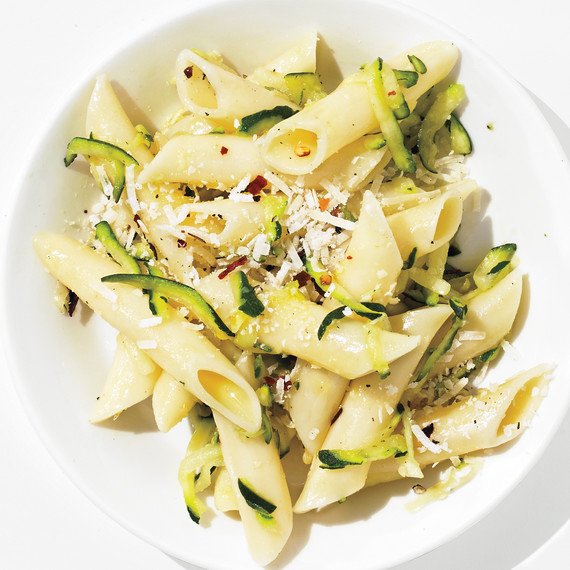 By now you know about our love for one-pot pasta. This is a super-easy, super-quick recipe starring everyone's favorite summer squash -- grated not sliced. The only cooking needed is boiling the penne.
Get the One-Pot Penne with Zucchini and Parmesan Recipe
THURSDAY: Mediterranean Chopped-Chicken Pita
It's not a sandwich, really. You could call it an open-faced sandwich, but we think it's best cut into wedges and eaten like a pizza. This combination of chicken, hummus, cherry tomatoes, raddichio, and feta is very Mediterranean in all the tasiest ways.
Get the Mediterranean Chopped-Chicken Pita Recipe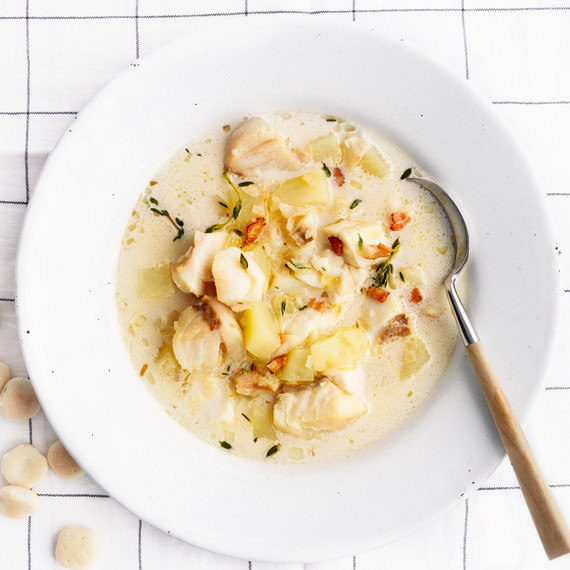 Fast to make and satisfyingly luxurious to eat, this chowder is also easy-going: Use whatever firm-fleshed white fish -- cod, bass, or red snapper -- looks freshest at the market.
Get the Fish Chowder Recipe
SATURDAY: Grilled Steak with Tomatoes and Scallions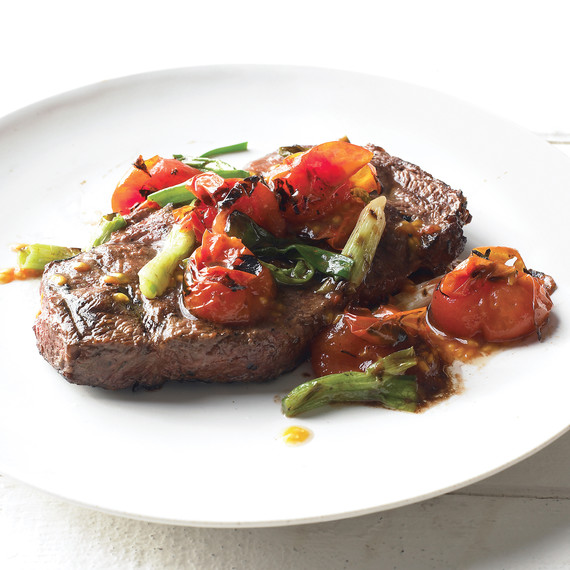 It's the weekend and it's time to grill -- the flatiron steak is another underused cut that is also inexpensive and has plenty of beefy flavor. The scallions and cherry tomatoes are cooked on the grill to make a simple, succulent topping -- and all in 20 minutes. Pair with grilled corn -- with cotija and sour cream if you feel decadent, or simply with cilantro butter.
Get the Grilled Steak with Tomatoes and Scallions Recipe
SUNDAY: Open-Faced Lobster "Rolls" with Avocado Spread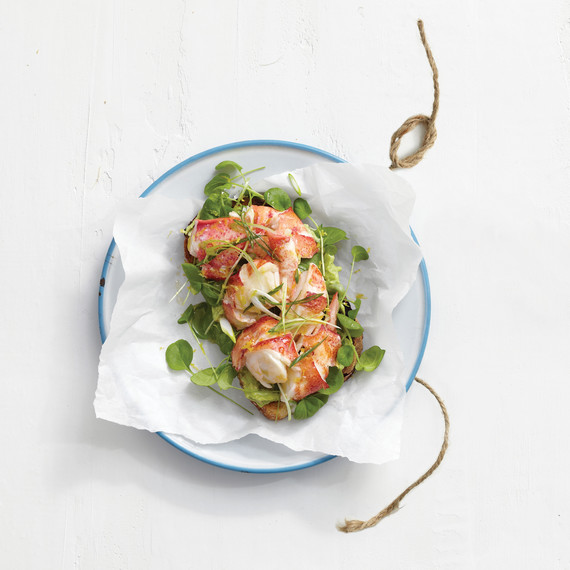 There are no rolls here, but no one will miss them because everyone will be too busy enjoying the delectable lobster meat atop slices of grilled bread. Yes, grilled bread makes everything sublime, as does the avocado-lemon puree. No mayo, no butter, no rolls -- just satisfied diners.
Get the Open-Faced Lobster "Rolls" with Avocado Spread Recipe