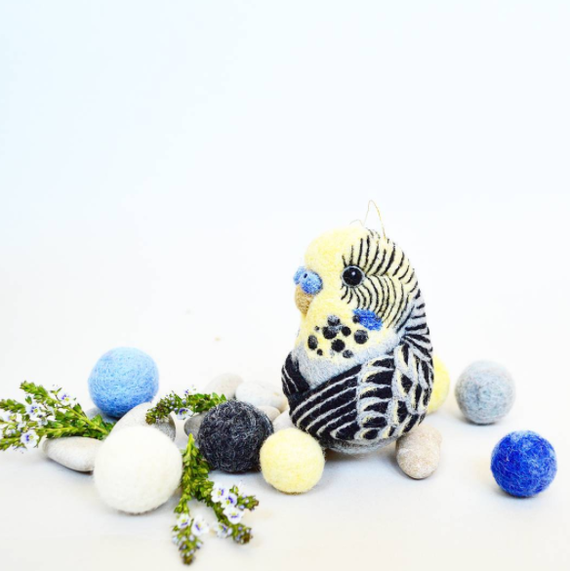 Maker Linda Brike creates needle-felted birds and they are the perfect accessory for your desk, living room, anywhere in the house really or a great gift for a fellow bird-lover!
For those of you who are unfamiliar with the process, Brike tells Martha Stewart Living that "Needle-felting means taking a bunch of pure wool fiber and rolling or folding it to make a desired shape by stabbing the wool with a specific, barbed felting needle thousands of times." We love this technique, because you are able to turn a pile of ordinary wool into something extraordinary. 
[MAKE THESE: Felted Chicks]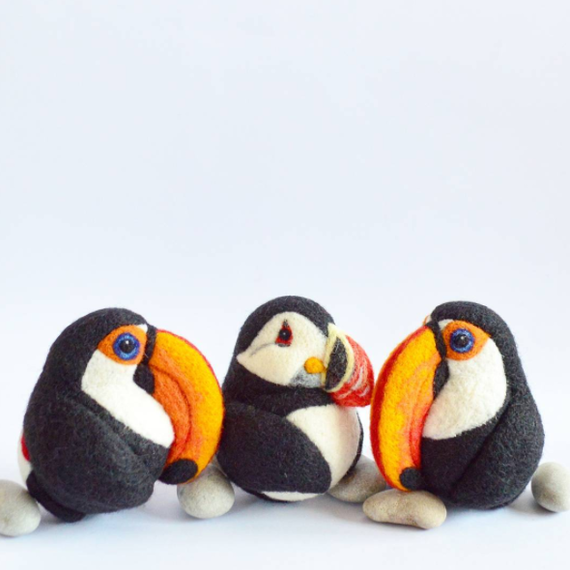 "The needle-felting process is slow and involves a lot of careful work and patience to make the wool sculpture strong, smooth and durable," Brike tells us. "I call it a delicate wool sculpting process without direct patterns. You actually have to feel the material when working with the wool and felting needles. Each of my felted birdies, even the simplest ones, takes at least 4-5 hours to make. So for me this work is a kind of meditation." That's the great thing about crafting, not only are you able to create something special and unique but if it's an activity you enjoy, then you'll be relaxing in no time as your hands work their magic.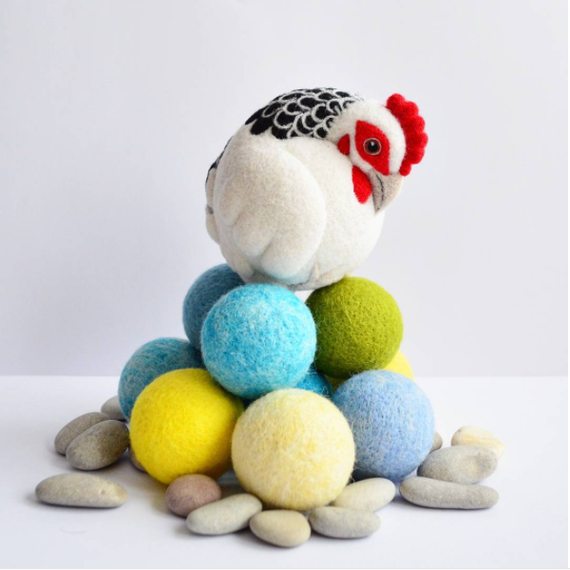 Brike tells us that her inspiration for her felted birds comes from nature and for her its all about the details. Not only does she look at photos of birds but she also does research to learn about new species and the details of every bird, down to the very last feather.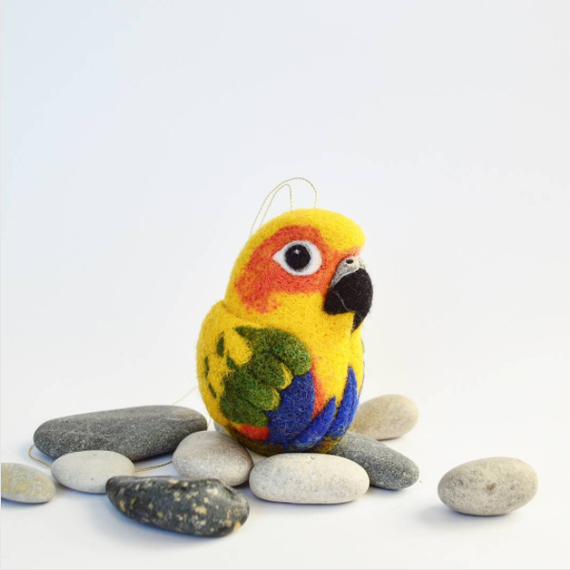 As she spoke to us about her work, it was apparent that it brings her great joy, even more so when she can make her customers happy. "My bird ornaments represent real bird or animal species that I turn into playful round design sculptures," she says. "Playfulness is my value, I want to keep that for myself and bring to the world. It is so heart-warming when I get the feedback from happy customers or people that are feeling uplifted after seeing my work."
[MAKE THIS: Needle-Felted Penguin]
Stay tuned for a tutorial later this summer on how to make your own needle felted bird. For now, head over to Brike's Etsy store where you can buy your own felted bird, tutorial or a fun DIY kit to help you get started. Be sure to check out Brike's Instagram and website to find out more about her and see what beautiful creations she's come up with.
Watch wool turn into a beautiful bird in this video by maker Linda Brike: