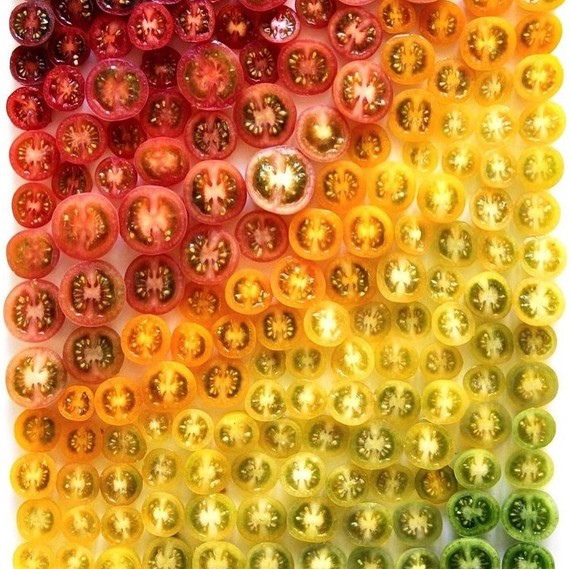 From a color wheel of citrus halves to an ombre of tomatoes and a rainbow of chiles, Brittany Wright captures what we eat everyday in a beautiful way. You might recognize her detailed color gradient photos given her massive social media following and major collaborations.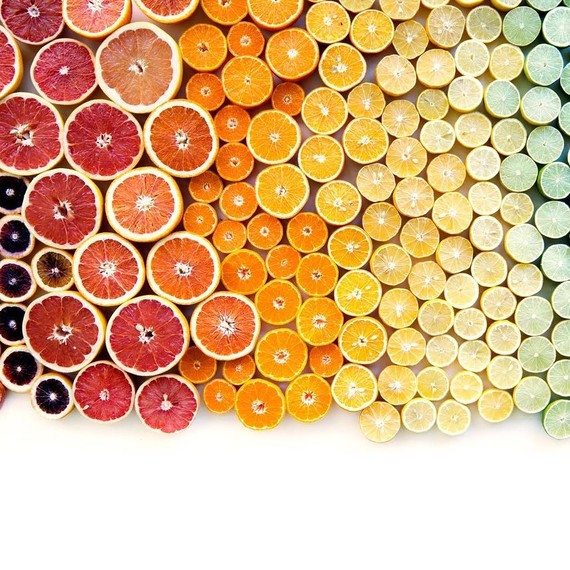 Wright wasn't always so interested in food. The Seattle native started out as an art student but dropped out of college, frustrated with the "business-side" of trying to turn a passion into a full-time job. While figuring out her next step, she took a job in tech and began cooking as a creative outlet. And that's where it all really began. 
One of her biggest inspirations as she learned to cook was Martha Stewart. "I literally bow down to her," laughs Wright. "She showed me everything I know about produce and recipes. She helped me really understand things like what a sunchoke was and how to cook it. And once I learned how to work with different foods and ingredients, I really learned how to respect each one." 
(MAKE: This Celery, Sunchoke, and Green Apple Salad)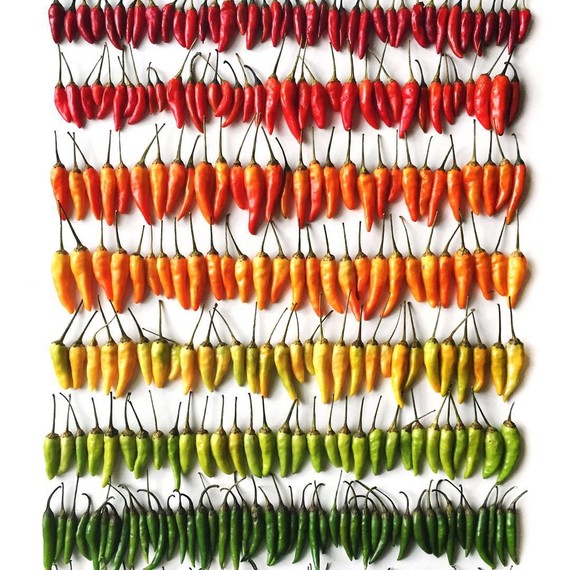 "Cooking kind of helped bring back my passion for photography," she says. "I liked seeing how beautiful and insanely incredible food could look." Many food photos highlight the finished product but Wright says she's drawn most to the "before" -- and prefers to photograph raw ingredients, especially fresh produce.
Wright has worked as a food photographer full-time for several years now and has an online print shop plus a book coming out this fall.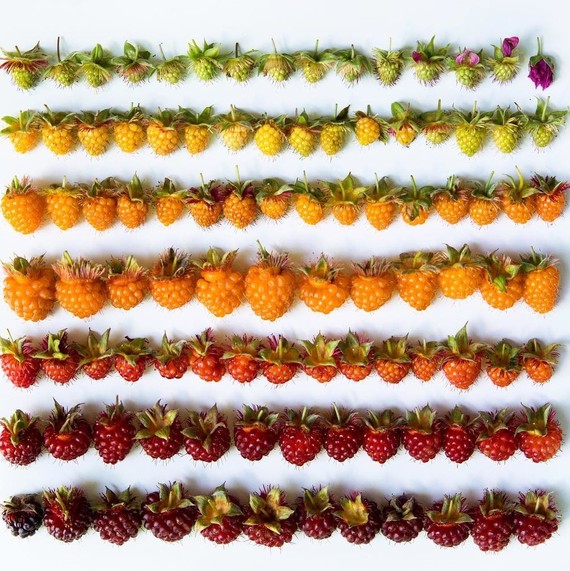 It takes time to create the perfect color gradient of foods and even more time to find all the various shades and varieties of a certain food. "It took me two weeks once to find a specific kind of apple. Sometimes it takes 30 minutes, sometimes it takes two days. For one piece, I spent a week sourcing lentils." 
(TRY: Mustard-Glazed Salmon with Lentils for Dinner Tonight)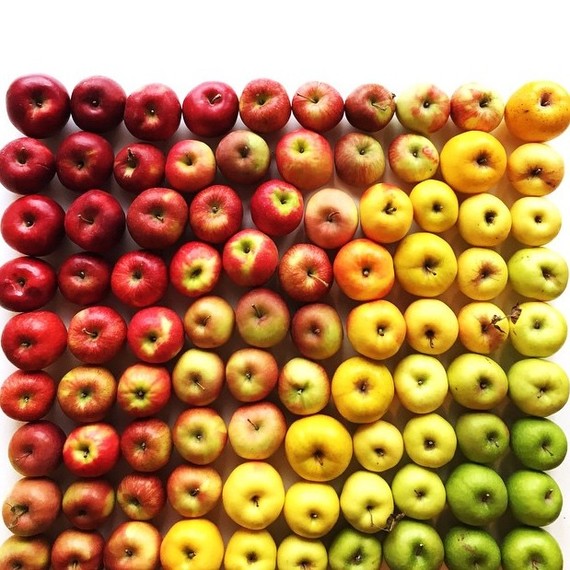 What happens to the food after it's shot? "Sometimes I donate it. Sometimes I freeze it for later," says Wright. "At this point, I've pretty much learned how to cook any fruit or vegetable -- and I have lots of friends always willing to eat!"
These fruity ice pops don't require any cooking -- but are beautiful and delicious: